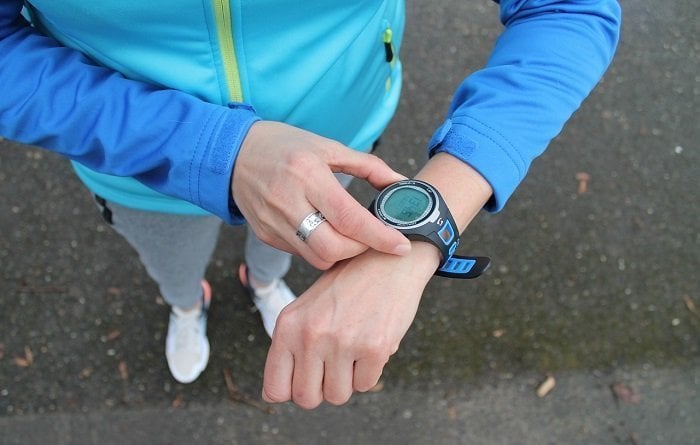 Winter Workout Blues
As the weather begins to cool off and the days become shorter, your workout plan might fall by the wayside. Many people gain weight and lose muscle during the coldest months of the year simply because they have no motivation to exercise.

Your tips for dominating the winter workout blues
Here are a handful of tactics that you can use to combat your winter workout blues.
Get More Vitamin D
According to a recent study carried out by the CDC, around 25 percent of the population is deficient in vitamin D.
Those who don't get enough of this 'sunshine vitamin' often suffer from a wide variety of side effects ranging from seasonal depression to general lethargy.
This can often lead to a lack of motivation and a decrease in activity levels.
If you are struggling with plummeting energy levels and a lack of motivation, then you should think about having your vitamin D levels tested. Be sure to talk to your doctor about vitamin D supplements or ways you can increase your levels safely and effectively.
Once your vitamin D levels are A-Okay, you can work and improve your fitness routine from there.
This might include indoor workouts, shorter outdoor activities if the weather allows, or a combination of both to ensure you get back to and stay at optimal fitness levels.
Cross Train
Don't be afraid to mix it up and try something new. Cross-training is one of the best ways to spice up your exercise routine.
Once the weather starts to cool down, you can replace your outdoor runs and bicycle rides with indoor versions of your workouts or even something you've never tried.
You are probably close to at least a few local gyms and fitness centers that have indoor winter training, stationary bicycles, running tracks, swimming pools, and more.
Taking advantage of those services will keep you strong and healthy until the weather starts to warm up again.
Winter is the perfect time to get your start in an activity you've been thinking about.
For example, if you regularly run to stay in shape but would like to get into weightlifting, winter gives you the perfect excuse to finally start learning the proper ways to weight lift safely.
Sign Up for Classes
You might want to consider signing up for some indoor classes to help supplement your regular workout routine.
If you're used to running outside every day and still want to include that activity in your regular fitness routine, try cutting back on the outdoor running and add a regular class to fill the leftover spots in your schedule.
This way you get to keep up with your favorite activity while staying a little bit more comfortable during part of your regular winter schedule.
You can even sign up for those classes with a friend or two so that you all remain motivated and can hold each other accountable for each other's fitness during the colder months.
Most gyms and fitness centers have different types of classes depending on your goals and current level of fitness. If you have never taken a fitness class, then you should start off with an introductory spin or weightlifting program.
From there you can look into any other class you might be interested in learning about or trying out.
Treat Yourself
Rewarding yourself for training is another great way to stay motivated when exercising starts to feel like a chore.
During the holiday season, you will be able to find great deals on workout accessories and apparel such as running shoes, wireless headphones, and fitness trackers.
Once January comes around, most stores will reduce their prices in order to clear out the last of their products from the previous year. However, if you have room in your budget, you could even set up a system to "earn" an extra item or present for yourself—just for fun!
If you do end up setting up a reward system for yourself, make sure you stick to it.
If you tell yourself you won't buy new workout gear until you reach a personal record or consistently go to the gym a certain amount of times, don't break that deal with yourself.
Hold yourself accountable and remember to fully appreciate how far you've come when you finally do get to reward yourself. Be proud of yourself!
Wrap-Up
If you are still having trouble motivating yourself, then you might want to speak with your doctor or a therapist.
Seasonal depression is a devastating condition that can make it nearly impossible to complete everyday tasks.
With some outside help from various sources, you can beat those winter workout blues and keep yourself in tiptop shape for the spring.
Latest posts by Dixie Somers
(see all)