Cycling Improves Your Heart Health
Cycling is good for the heart, ranking high among activities that keep the cardiovascular system healthy and strong. And what's good about this physical activity is it's a hobby, a sport, and a way of life rolled into one.
How cycling improves your heart health
For all the praises and accolades of biking, you think of adding it to your workout regimen or even embracing it wholeheartedly. Count the ways you can use cycling to achieve the promise of good health.
At the Heart of the Matter
The World Health Organization (WHO) found ischemic heart disease and stroke as the leading causes of death worldwide as of 2016.
Everyone, including those with congenital heart disease, is encouraged to live a healthy lifestyle with proper nutrition and exercise.
Cycling easily tops any cardio workout list. It strengthens the heart and builds the legs without stressing the joints. You can train at your pace at the comfort of the gym or outside.
Wherever you may be in the biking spectrum (beginner, amateur, or professional), there are ways to take advantage of cycling for your health. Here's how it improves your heart health.
1. Buy the Right Gear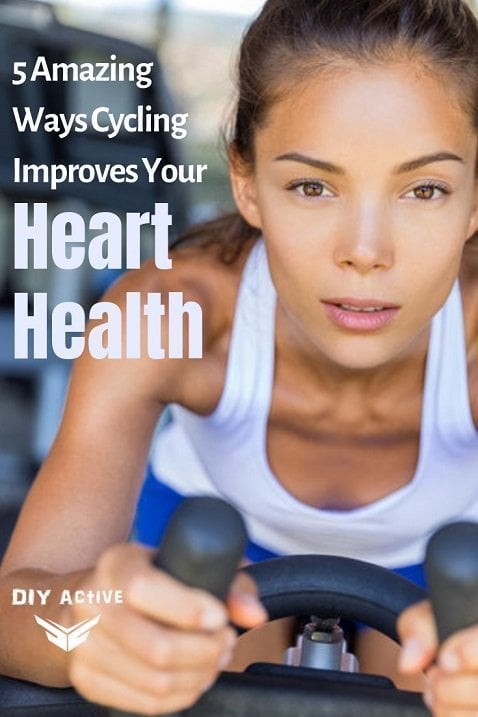 If you're starting with a clean slate, invest in the proper gear and equipment for ease of movement. Your bike, for instance, has to fit your body frame and the paths you'll be treading.
There is a bicycle for every rider or adventurer out there, including the following:
Road bikes—for beginners because they are compatible with smooth or flat pavements.
Cyclo-cross bicycles—for more experienced bikers who want to go off-roading.
Touring bicycles—for those engaged in long-distance cycling that spans days.
Other bikes are for triathlons, cross-country or mountain trails, and BMX sports.
2. Bike Regularly
The great thing about riding outdoors is that you are burning your calories while enjoying the passing scenery. But how long must you pedal so that it can pass as an exercise?
There's no fixed answer to this as you have to factor in the difficulty level.
To be safe, ride your bike for 30 minutes a day or an hour three times a week. The key is to exercise regularly even if for a shorter period. You can also buy a stand so you can exercise while indoors.
3. Gauge Your Performance
Competitive cyclists train to win. That's why they use gear like power meters to test their performance while training. While you may not be joining any competition anytime soon, running your statistics lets you know your current performance as a cyclist.
Riding with a Pioneer power meter helps you assess your speed.
For example, are you in shape for a cross-country ride? You can use the gear's real power output as a motivation to train and reach your desired performance or interval.
One important detail you'll glean from the power meter is your heart rate. It can indicate that you are overtraining, recovering, or taking it easy.
4. Add Biking to Your Fitness Routine
Biking, as noted earlier, is a welcome addition to your regular exercise or circuit training that focuses on heart and muscle strength. Although it is low-impact, cycling can be as intensive and rigorous as it can get.
Stationary bikes, for instance, let you increase your speed gradually after warming up for five minutes or so. Ride the rough paths and off roads for a good upper-body workout.
A leisurely ride on smooth pavements can still strengthen your core, but it is not as intense as mountain biking or off-roading, for that matter.
5. Embrace the Cyclist's Training
Cycling is a rigorous activity in itself, and you can build your whole fitness regimen around it. For instance, you can add strength training exercises to condition your body for the tough road ahead.
Examples of strength training exercises that you can do after a warm-up on your bike are burpees, lunges, presses, and squats for your leg muscles.
Variate and do repetitions depending on your body strength and fitness goal.
Wrap-Up
Love your heart, and one of the most effective ways to show it is by being engaged in physical activities. Give biking a try, ride at your own pace, and build your power and speed from there.
What's your heartwarming story about biking?
Disclosure: In the spirit of full disclosure, DIYactive.com may be compensated in exchange for featured placement of certain reviews or your clicking on links posted on this website.