What are some healthy retirement activities?
Retirement can be one of the best times of your life. The key to enjoying your golden years is to find activities that you can enjoy for the rest of your life… Like retirement activities that keep you active, healthy, and independent!

Retirement activities to keep you active…
When you are retired, you have a lot of free time.
Life can become dull if you do not find things to do with this free time…
If you want to enjoy your retirement, think about picking up one or two of the following forever activities for your golden years.
These five activities are things that you can keep enjoying as your body ages.
1. Yoga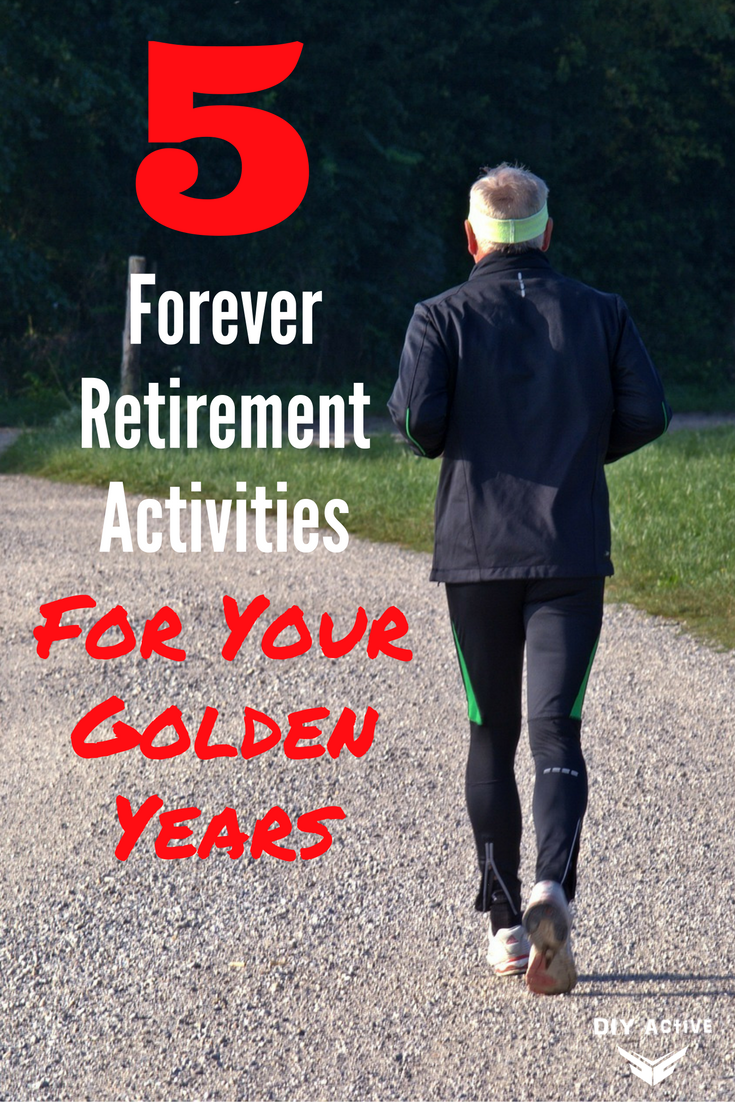 As you enter old age, it is important that you find activities that keep your body strong and flexible. Yoga will do both. Yoga is a great activity for both the body and the mind. The exercise will make the body strong, and the quiet and breathing of yoga is a form of meditation for the mind.
In addition to personal benefits, you may also find friends among yoga classes in your community. Adding daily yoga practice to your routine in your golden years can greatly increase the quality of your life.
2. Hiking
If you are like most people, you have probably spent far too many hours of your life trapped inside while at work. Retirement is the time to embrace outdoor activities now that you have the freedom provided by living in retirement communities.
One of the best outdoor activities you can try is hiking. Hiking provides you with great fitness benefits, and it helps to ensure that you stay mobile as your body ages. The relaxation and beauty that are found on a hike through the great outdoors are wonderful to experience with your family and friends, or solo for shorter hikes.
Many national and state park rangers are happy to suggest great hikes for people of all ages, and even help you find ones that are suited for any special accommodations you might need.
3. Camping
Camping is another outdoor activity that you can embrace in your golden years. It is a perfect activity to pair with hiking as well. You no longer have to try to rush to squeeze a camping trip in over a weekend.
Now that you are retired, you can take the time to linger and enjoy your camping trips for as long as you like. Being able to explore an area to your heart's content while you are camping is a true pleasure.
Imagine being able to take it one day at a time and not worry about seeing all of the sites before you're ready to leave. Additionally, if you don't care for tent camping, you can always camp in cabins or RVs instead.
4. Travel
Now is the time to start seeing those bucket-list destinations that you have always wanted to visit. Go on that European vacation you have always dreamed of. Plan a summer trip to visit every big league ballpark. Go on that dream cruise to Alaska. Use your free schedule to take a train across the country.
No matter what your vacation bucket list looks like, you should not let another year pass without checking off a few of the travel destinations on it. With your free schedule, you have the freedom to book flights and hotels when you come across great prices.
Get your passport, dust off your luggage, and get out the door. The time is now.
5. Volunteer
One of the best ways to spend your retirement is volunteering for causes that you feel passionate about. Now that you have so much free time, you can really dedicate yourself to the volunteer opportunities that interest you.
If you find you are missing your work, or even just desire more structure to your day, many volunteer organizations are in need of full or part-time help in their offices.
Everyone wants to leave the world a better place. You can ensure that you do this by using your golden years to volunteer in your community.
Wrap-Up
As you can see, there are many different types of activities that you can embrace in your retirement. This list is by no means definitive of retirement activities. There are thousands of things you can choose to do with your time.
The most important thing is to find activities that you are passionate about.
When you do things that you love, it will keep you active and feeling young at heart. This is the best path to a retirement where you can embrace every day and go to bed each night feeling completely satisfied.
Latest posts by Brooke Chaplan
(see all)
Disclosure: In the spirit of full disclosure, DIYactive.com may be compensated in exchange for featured placement of certain reviews or your clicking on links posted on this website.