Offroading Tools To Get You Home Safe
Offroading is one of the most popular recreational activities for motor enthusiasts. The mix of the great outdoors with cold steel and gas-powered madness means fun for everyone.

Gear up with these offroading tools
Still, offroading can be a dangerous hobby. Making a wrong turn, getting lost, or running out of gas in the middle of nowhere is everybody's nightmare.
This is why, it is essential for you to have a route optimization app on your phone, just in case a scenario like this occurs. Aside from that, it helps to have a couple of handy offroading tools to help keep you on the trail and ensure your safe off-rasing adventures.
Be sure to protect your home while you are on your offroading adventures. Check out vivint pricing to learn more.
Satellite Phone
You're eighty miles from the nearest town. You have no service and your truck is stuck. Nothing will get it out. What do you do? Well, call for help, obviously.
This is where a satellite phone comes in. The fact is even the best phone coverage still doesn't reach most off-road locations. You need the power of satellites.
Globalstar, Iridium, and Inmarsat are the leading satellite phone plan providers in the U.S and Bluecosmo provide an excellent list of satellite phone options for you to choose from. Just remember, your satellite phone needs to have a Global Positioning System(GPS) as well, your iPhone won't work while offroading.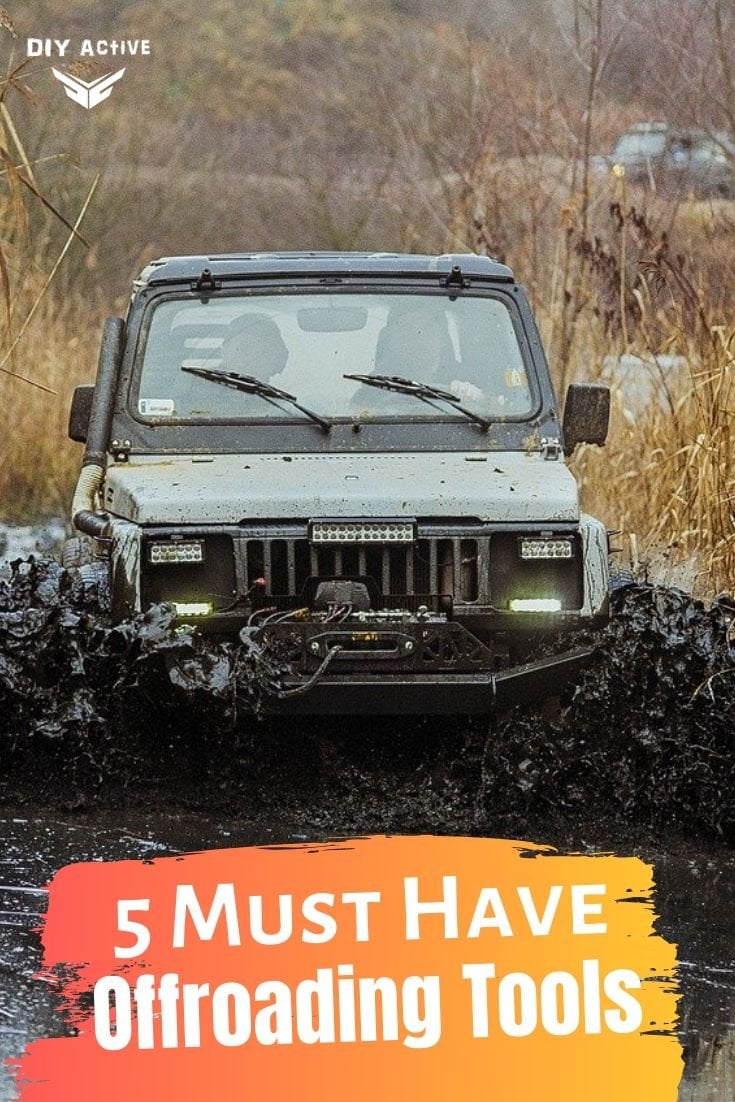 And don't expect the service to be cheap, it isn't, but it's well worth the expense when worst comes to worst.
Winch
Commercial quality truck winches are vital to any offroading trip. No matter the quality of your truck or how much ground clearance you have, if you are offroading enough you will eventually get stuck.
When you do it pays to have a quality trunk winch you can rely on to get you out of a mess. Winches are rated by pulling capacity, so make sure you get enough power to pull out the entire weight of your truck plus some.
Also, in order to learn how to properly use a winch, it may take some practice. That being said once you've learned the skill, you won't ever have to use your satellite phone at all (barring some real catastrophe). After all, self-rescue is the best rescue.
Quality Hitch
If you're going to be winching yourself out of tough situations while offroading, then you're going to need a quality hitch. Hitches vary greatly in their quality and strength. It pays to go for the best here.
The most common hitches are pintle hooks. However, you may want to consider choosing an air compensated version that utilizes the car's air system to hold the drawbar eye closer thereby reducing wear, absorbing shock, and preventing uncoupling during operation.
Air compensated systems are more expensive, but they usually last longer and work better.
Portable Air Compressor
When offroading, oftentimes you will be forced to deflate your tires partially for better grip. Of course, that means you need a way to reinflate them. Portable air compressors are the answer.
Portable air compressors can, unfortunately, be very expensive. The best, like the ARB Portable Air Compressor, go for well over $800. There are cheaper options available, but they will cost you time as they fill far slower.
No matter which level of air compressor you choose, you will need to have one on board for any serious offroading adventures. Flat tires in the middle of nowhere aren't fun for anyone.
Jump Starter
If your battery runs out while you're in town, it's one easy call to AAA and you're back on the road in no time. If you're in the middle of the nowhere offroading and your battery runs out, on the other hand, you're in big trouble. That's why it pays to be prepared.
A jump starter can help you get back to enjoying the outdoors and your powerful vehicle in no time. Jump-N-Carry's JNC660 is a great option, and it's only $128. A small price to pay for peace of mind on the trails.
Wrap-Up
Offroading is one of the fastest-growing hobbies in the nation. That means more people than ever need to be aware of the pitfalls of the practice.
Every month all over the nation offroading explorers is lost or even worse. Don't let that be you, get home safe by spending a little extra on quality offroading tools.
Disclosure: In the spirit of full disclosure, DIYactive.com may be compensated in exchange for featured placement of certain reviews or your clicking on links posted on this website.