To Keep Your Skin Healthy
Your skin is a vital body organ. It is prone to infections and injuries since it's exposed to all sorts of harmful bacteria. The skin deserves care and attention since it protects all the other body parts.
Foods That Keep Your Skin Healthy
If your skin is healthy, the rest of your body will be well protected against external enemies. Most people prefer treating the skins with chemicals which turns out to be very expensive.
Some manufacturers buy YouTube subscribers to popularize their brands but are counterfeit. Did you know that some simple, affordable foods can help keep your skin healthy? Below is a quick overview of foods that keep your skin healthy.
1. Watercress
Watercress benefits from dense hydrating of leafy greens that are an excellent source of potassium, calcium, magnesium, vitamins A, C, K, B-1, B-2 and phosphorous. Watercress works as an internal antiseptic, which helps increase the circulation and delivery of minerals to all cells of the body, which enhances the skin's oxygenation.
Antioxidants in watercress and vitamin A and C daily help neutralize harmful free radicals making your skin keep wrinkles and fine lines away. Adding greens to your salad will help you to improve your health and make your skin glow.
2. Red bell pepper
Red bell pepper contains an antioxidant that helps the body when it comes to anti-aging. Red bell pepper contains vitamin C, which helps in collagen production. Also, red bell pepper contains antioxidants called carotenoids.
Carotenoids are pigments found in the plants responsible for bright yellow, red, and orange colors seen in many vegetables and fruits.
3. Papaya
Papaya is a superfood rich in antioxidants, which enables you to improve the appearance of fine lines and wrinkles on the skin and improve skin elasticity.
The antioxidants found in papaya delay the signs of aging and help in fighting free radical damage. Papaya has an enzyme called papain that provides anti-aging benefits, which works best for anti-aging inflammatory agents.
Eating papaya daily will enable your body to shed dead cells, making your body glow with vibrant skin.
4. Spinach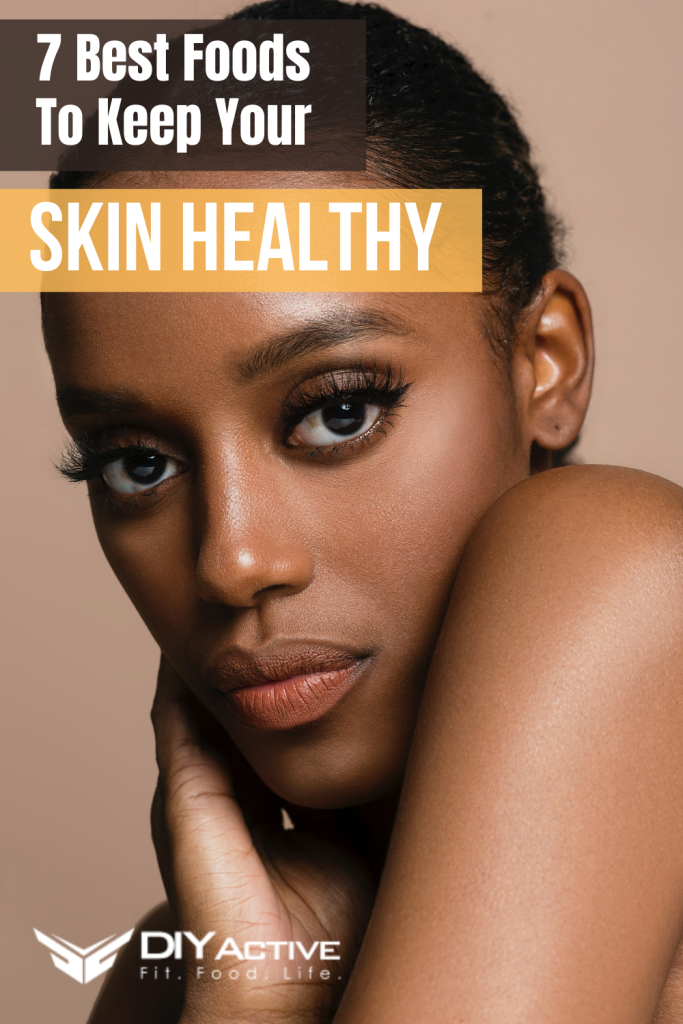 Spinach contains antioxidants that help to oxygenate and replenish the body. Spinach is rich in the following: iron, lutein, vitamin A C K and E, and magnesium.
Leafy green spinach has a high vitamin C content that enables collagen production to keep skin firm and smooth. Vitamin A in spinach solid and shiny hair, while vitamin k helps to reduce inflammation in cells. Adding spinach to your food will help you from aging.
5. Blueberries
Blueberries are rich in vitamin A and C; it contains antioxidants called anthocyanin act as an age-defying. The blueberries' antioxidants help protect the skin from sun damage, stress, and pollution.
The phytonutrients and antioxidants in the bellies fight for your defense, helping you to improve your skin response to stress.
6. Avocado
Avocado promotes supple, smooth skin. Avocado contains several essential nutrients that prevent the adverse effects of aging, such as B vitamins, potassium, and vitamin E C K and A.
Avocado has a carotenoid that helps block toxins and damage from the sun. It also helps to protect against skin cancer.
7. Sweet potatoes
The orange color found in sweet potatoes is provided by the antioxidants called beta-carotene, converted to vitamin A. Vitamin A helps restore skin elasticity promoting skin cell turnover and contributing to youthful-looking skin.
Root vegetables have a great vitamin C and E source, which protect our skin from harmful free radicals and keep our complexion radiant.
Wrap-Up
There are many great foods out there that can help us remain youthful in appearance and in spirit. Start adding the colors of the rainbow to your diet starting today!
Photo by Sound On from Pexels
Photo by Adrienne Andersen from Pexels

Disclosure: In the spirit of full disclosure, DIYactive.com may be compensated in exchange for featured placement of certain reviews or your clicking on links posted on this website.