Your New Goals… Your New Diet Hacks
Whether you want to lose those extra pounds or simply improve your self-image, here are 7 of the best diet hacks to get fit easily. We couldn't help but want to share these diet tips with you!

Do diet hacks work?
Diet hacks aren't the magic pill…
However, you should understand from the start that these so-called hacks do not hold any secret that will help you lose weight fast. All that these diet hacks will do is inform you about the mistakes that you might have been doing all those times you have tried to lose weight and failed.
Plus, they will teach you about some things that might seem small and meaningless when it comes to dieting and losing weight, but in fact, are very important and hold some of the crucial details!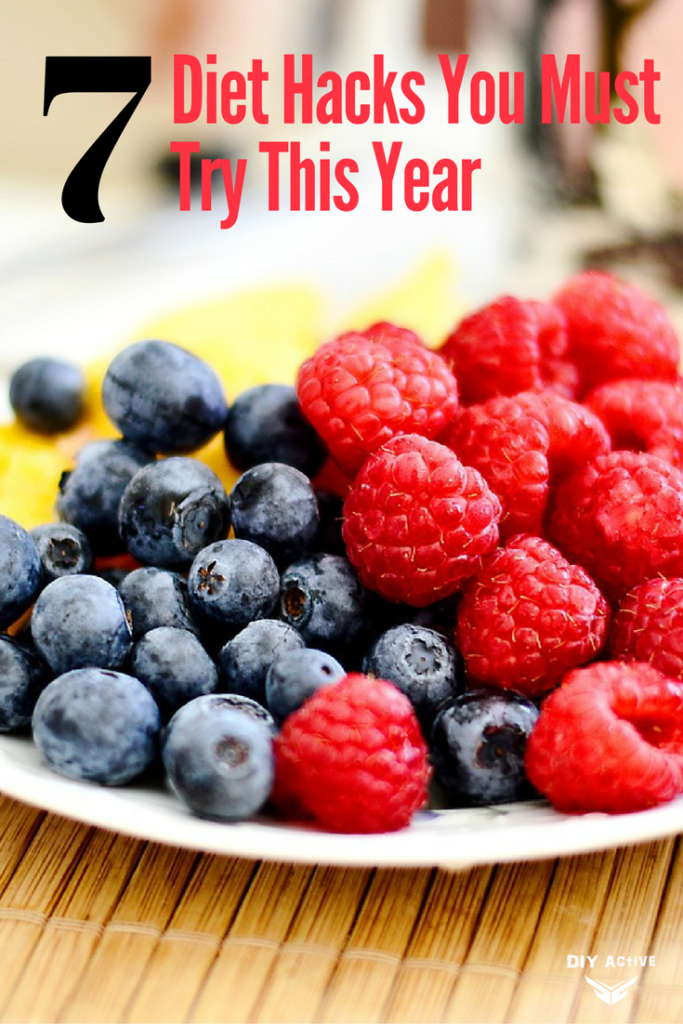 Let's start with the importance of losing weight if you are suffering from obesity.
What risks does obesity bring?
The number of risks that obesity brings with itself is surprising…
From increased risk of hypertension, arteriosclerosis, heart disease, stroke to asthma, and several types of cancer. What is more frightening are the results of research showing that more than one-third of U.S. adults suffer from obesity? And what about the children?
Research shows that one-third of the youth in the U.S. nowadays suffer from obesity also. Actually, it is considered that obesity among children has doubled in the past 30 years. These findings are alarming.
What you should do is take on the best diet plan and start exercising in order to either prevent or treat obesity. But who says that you cannot use some simple diet hacks to help you through the process?
Here is what we have prepared for you!
The 7 best diet hacks
1. Use smaller plates
You might have already heard about this hack and it is very probable that you do not believe in its accuracy. Because of that, research on the topic has been done and the results were surprising! This is no longer just a hack – it is a habit that people follow.
People tend to fill their plates according to the size of the plate and after that, they tend to eat everything that there is, which results in overeating and leads to obesity. For your next meal, use a smaller plate and fill it with the portion of food that you think will be enough to keep you full until your next meal.
2. Eat fruit and vegetables for a day
This should become a habit for all of us, having a high fiber diet like a fruit and vegetable once a week solely of fruits and vegetables. It will help your body detox and refresh itself.
3. Prepare a home-cooked meal for work
Instead of eating at restaurants, prepare yourself a nice home-cooked meal along with a fresh salad to take to work. This is not only a diet hack but also a hack that will help you save some extra money!
4. Forget about juice
Although juice may be prepared with real fruit, it lacks the fiber from the fruit as it is removed during the process. Instead of drinking juice in the morning, eat a fruit salad instead.
5. Use olives in any form
Use olives to add to your salads or to your homemade pizza and use olive oil for cooking and salads as well. Replace the vegetable oil that you have been using and use olive oil instead.
Olives are filled with healthy fatty acids that are great for your heart and overall health!
6. Nuts as a snack
Use different kinds of nuts to add to your salads, meals, and, more important, as a healthy snack. Nuts are filled with good oils and protein so there is really no reason to skip them.
7. Baked, not fried
And last but not least, forget about frying everything and start using your oven more often. And of course, when you have to cook something by frying, remember to use olive oil.
Wrap-Up
Following some specialized, intricate diet can be confusing…
Instead, accept that a combination of healthy diet and regular exercise is the way to go.
But who says that there are no tricks that you can also use? Embrace the change that is needed and start noticing how that unwanted body fat is melting away. Not only will you look more fit but you will also feel healthier.
Plus, with each passing day you focus on a healthy diet and exercise plan, you decrease the risk of many life-threatening diseases!
Latest posts by Meighan Sembrano
(see all)
Disclosure: In the spirit of full disclosure, DIYactive.com may be compensated in exchange for featured placement of certain reviews or your clicking on links posted on this website.