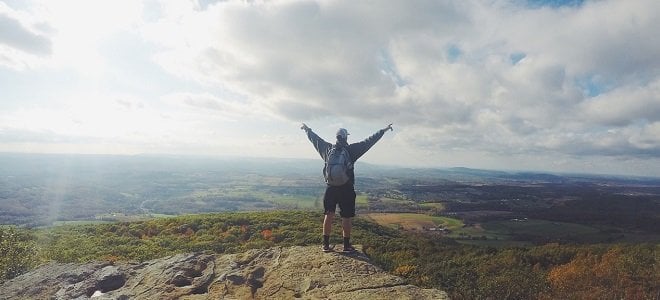 Need Help In Setting Realistic Goals?
Creating and setting realistic goals can frankly be hard! Many times we think we can do too much in too little time. Setting realistic goals is all about making attainable goals that keep you motivated. This guest author breaks down a great goal-setting strategy for doing just that!

Setting realistic goals is key
Another year is here and along with that comes another year of resolutions.
If your resolutions from last year have gone unresolved, you're not alone.
Now a new year offers another opportunity to achieve your goals, and these tips should help you keep to your New Year's resolutions. Make this your best yet by setting realistic goals!
Be realistic
The surest way to fall short of your goal or resolution is to make it unattainable. For instance, resolving to NEVER eat your favorite food again or losing 50 pounds in 1 month is simply just setting yourself up to fail.
Instead, strive for a goal that is attainable, such as avoiding it more often than you do now or losing 1-2 pounds per week until you lose 20 pounds. To be realistic, a goal must represent an objective toward which you are both willing and able to work.
Be specific
To be effective, resolutions and goals need to be pretty specific. Rather than simply saying I will "exercise more," opt for "I'm working out at the gym Monday, Wednesday and Friday at 5:30 p.m." Or instead of saying I will "lose weight" say "I will lose 1 pound of weight per week by reducing calories by 500 per day and I will monitor this by getting on the scale every Monday morning." Making a plan, rather than stating one daunting goal can create a series of smaller steps that are much more attainable.
Be prepared to encounter obstacles
One reason that resolutions fail is people don't anticipate the obstacles they will face when making changes. Making diet and exercise change is hard, and as soon as we are given a chance to quit, many do.
Anticipating what these obstacles are how to overcome them is a powerful game changer.
For example, if you know you are tempted to stop at the ice cream shop every time you have a stressful workday, you need a plan for when that happens next. Understand your habits and figure out what else is a stress reliever for you.
Maybe you decide to get a massage instead or blow off some steam at the gym. Both would be welcome changes to a healthy new lifestyle, and you will feel much better in the long run.
Talk about it and ask for help
Share your experiences with family and friends. Consider joining a support group to reach your goals, such as a workout class at your gym or with a group of coworkers.
Having someone to share your struggles and successes with makes your journey to a healthier lifestyle much easier and less intimidating.
Further, accepting help from those who care about you and will listen strengthens your resilience and ability to manage stress caused by your resolution. If you feel overwhelmed or unable to meet your goals on your own, consider seeking professional help.
Psychologists are uniquely trained to understand the connection between the mind and body. They can offer strategies as to how to adjust your goals so that they are attainable, as well as help you change unhealthy behaviors and address emotional issues.
Don't overdo it
Limit a goal to one thing (rather than making 3 new year's resolutions for example) and make it something you really want. Unhealthy behaviors develop over the course of time. Thus, replacing unhealthy behaviors with healthy ones requires time.
Don't get overwhelmed and think that you have to reassess everything in your life. Instead, work toward changing one thing at a time.
And don't make it a resolution that you "should" want or what other people tell you to want. It has to fit with your own values. Put some thought into it and prepare yourself appropriately for a lifestyle change.
Wrap-Up
It is important to remember that the New Year isn't meant to serve as a catalyst for sweeping character changes.
It is a time for people to reflect on their past year's behavior and promise to make positive lifestyle changes. Setting realistic goals that are small and attainable throughout the year can improve the likeliness you will succeed.
It is not necessarily the extent of the change that matters, but rather the act of recognizing that lifestyle change is important and working toward it, one step at a time.
Latest posts by Rene Ficek
(see all)
Disclosure: In the spirit of full disclosure, DIYactive.com may be compensated in exchange for featured placement of certain reviews or your clicking on links posted on this website.