Your Guide for Finding a Heart Doctor
Cardiology is a subspecialty of internal medicine that deals with problems involving the heart and blood vessels. A cardiologist is a physician who specializes in the diagnosis and treatment of cardiovascular diseases. This doctor is not to be confused with a cardiac surgeon, who conducts heart surgery by cutting a patient's chest open.
Tips for Finding a Heart Doctor
Under cardiology, patients undergo investigations, examinations, and operations not limited to angioplasty, pacemaker implantation, or cardiac catheterizations.
The demand for cardiologists, a.k.a heart doctors, is skyrocketing due to the high prevalence of heart and blood vessel diseases. Taking on this profession in the United States alone does not come cheap. A four-year medical degree would be required by those involved.
Following this degree of education, a three-year residency in internal medicine is required. But that is not all; the aspiring doctors must still complete a three-year specialization in cardiology or longer.
Roles of a Cardiologist
When a patient visits a cardiologist with a cardiac or artery problem, the cardiologist does a physical examination and reviews the patient's medical history. The review and examination cover the following at a minimum:
Blood vessels
Blood pressure
Heart
Lungs
Weight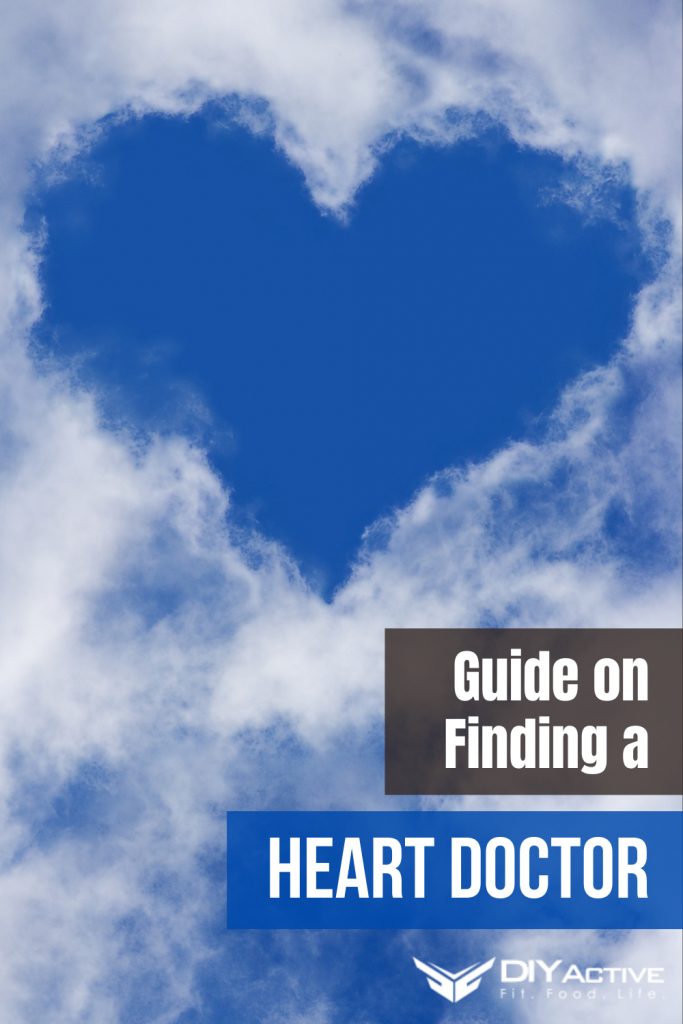 Medical procedures may include the following as well:
Coronary thrombectomies
Valvuloplasties
Stenting
Angioplasties
Surgical corrections of congenital heart defects
Pacemakers
When examining the heart, the cardiologist uses special medical equipment. For example, an electrocardiogram (EKG or ECG) to monitor electrical activities that take place in the heart.
One of the tests involves understanding the patient's heart rhythms using an ambulatory ECG. The individual may also need to undergo a stress test to understand the heart's state on exertion. Other medical tools and techniques include:
An echocardiogram (provides ultrasound picture of the heart's anatomy)
A cardiac catheterization (a small tube inserted into the heart via the veins and arteries in the arm or leg)
Nuclear cardiology (a non-invasive technique that helps the specialist understand cardiovascular disorders and diseases using radioactive materials)
Under certain circumstances, a heart doctor may recommend a pacemaker to a patient to put arrhythmias in check once the examination has determined that the individual needs the device.
When to See a Heart Doctor
Individuals in the majority of fatal cardiac cases do not diagnose the condition right away. It could be too late by the time they realize it.
When symptoms of cardiac conditions are imminent, the patient must see a cardiologist right away. Symptoms may include the following:
Dizziness
High blood pressure
Shortness of breath
Chest pains
Palpitations
Without addressing these symptoms, the patient may experience a heart attack, sudden death, or heart failure, alongside other related medical issues.
The heart doctor places the affected individual under a series of tests to determine the cause and provide possible solutions.
There may be a need for stenting, angioplasty, heart catheterization, or surgery, depending on the examination result. A cardiologist provides medical assistance on the following heart conditions:
Pericarditis
Arrhythmias
Hypertension
Atherosclerosis
Atrial fibrillation
Coronary heart disease
Ventricular tachycardia
Congenital heart disease
Congestive heart disease
High blood pressure (hypertension)
High blood cholesterol
If the patient has a family history of heart-related conditions, such an individual should also see a cardiologist, even if there are no symptoms. Apart from medical examinations and treatments, the specialist provides medical and lifestyle advice.
Selecting an Ideal Cardiologist
Heart and blood vessel conditions vary from one patient to another. As a result, it is critical to see a cardiologist who specializes in a particular disorder, especially one with an awesome doctor-patient relationship.
 A Doctor's Recommendation is a Vantage Point
Doctors are in a better position to refer patients with heart conditions to the right cardiologist, especially in non-emergency situations.
These professionals have interacted and built relationships with cardiologists. They know who provides the best medical service when it comes to a specific condition.
Credentials Speak Volumes
Ideally, board-certified cardiologists have received rigorous training in delivering emergency care to patients who have heart and blood vessel disorders. Patients are not subject to life-threatening medical threats while in their care.
These professionals have the best level of medical treatment. In the United States, cardiologists belong to a notable association, known as the American College of Cardiology (ACC). Patients can access lists of reputable cardiologists using credible websites, such as Healthgrades.
Communication is Essential
Communicating one's needs, even before the first appointment, is essential. A patient may find out about a doctor's availability, practice schedule, and procedure.
The individual also needs to communicate medical concerns to the cardiologist, such as symptoms and records or occurrences.
Wrap-Up
Recommendations can be useful at times. Patients should not, though, depend solely on the recommendations of friends and family members when it comes to cardiologists. The explanation for this is that everyone's medical conditions are different.
A cardiologist can treat one patient successfully while failing to address the medical needs of another. It is best to choose a heart specialist with a proven track record of successfully treating a serious heart or blood vessel disease.
In the same way, online reviews can include a general overview of a specific doctor. Nevertheless, patients need to approach reviews with a skeptical eye.
When compared to those on the front page of a website, cardiologists with fewer reviews may have more expertise and experience in treating a condition.
We hope this guide to finding a heart doctor has been helpful!
Disclosure: In the spirit of full disclosure, DIYactive.com may be compensated in exchange for featured placement of certain reviews or your clicking on links posted on this website.