Do Your Running Shoe Matter?
It's time to start running… but can you wear just any old shoes? Check out how to find the right running shoes for your body type to help you get the most out of your run!

Get the right running shoes for you…
So, you've decided to start running: good for you!
Running has an incredible list of side effects that better your body and mind. You'll improve your cardiovascular health, fortify your joints and even experience that famed runner's high, a flood of feel-good chemicals that kick in while you run.
The only thing between you and the open road, then, is a good pair of running shoes to support you on your treks.
Finding the right one is vital — not every running shoe is right for every runner, after all. And, with so many runners on the roads, there are a seemingly countless number of brands, styles, and features, so walking into a shoe store without an idea of what you need can be a bit overwhelming.
Having the most expensive pair of running shoes does not always mean it fits your feet perfectly. Even the right fit cheaper priced runner shoes can do a better job at avoiding injuries.
In order to make that last part easier, here are four of the factors you should consider when buying yourself a new pair of running shoes. You might have to combine a few of them or hone in on one particular feature; either way, the end result will be more comfortable runs now that you'll have the shoe that fits in more ways than one.
Know Where You'll Work Out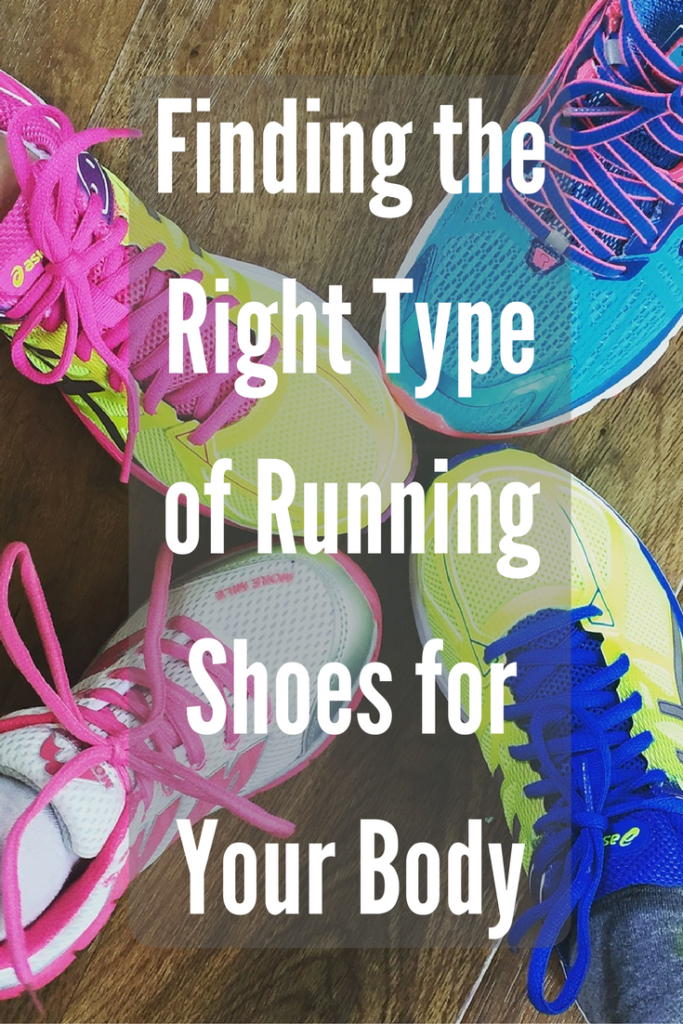 Once you arrive at the shoe or sports store, you'll quickly notice that you don't have just one type of shoe as an option.
Instead, you'll find that athletic shoes are typically divided into a handful of categories, though you'll probably be most interested in cross-training, trail-running, and running shoes.
The first category can be disregarded since they're basically built for everything but running. If you were to work out in a gym, ride bikes, lift, go to Pilates, etc., then a cross-training shoe would really suit your lifestyle. Otherwise, you'll want one built for runners.
You'll be fine in either a traditional running or trail-running shoe, but do consider the areas where you'll exercise before selecting one. Regular running shoes tend to be more lightweight and give you a bit of bounce so that your muscles and joints feel less impact from the pavement.
Trail-running shoes, on the other hand, are made of tougher, more durable materials so that the shape of the shoe remains intact, even if you're running up mountains. They're a bit heavier for this reason.
Analyze Your Gait
Secondly, anyone hoping to log miles should have a professional analyze his or her running style to see where the foot lands with each step.
If the initial impact hits the forefoot, for example, then your shoe should provide extra cushioning to that area so that your body won't be negatively impacted by your new routine.
To that end, running-shoe salespeople can also check the form of your foot to make sure you get arch support shoes.
Try Them at Your Typical Workout Time
Do you wake up early and hit the pavement? Do you save it for after work?
No matter when you run, you should consider your exercise schedule when you try on shoes, as the time of day can affect your body's shape and swollenness.
Everything from your weight to PMS to the temperature can cause your feet to swell during the day. Therefore, try your running shoes on as close to the time when you'll work out as possible.
That way, your body won't be likely to shift as much, which means your shoes will remain comfy once they're home.
And Don't Forget the Laces
Finally, once you've decided on the physical shoe that you want, you'll need to take a good, hard look at its laces — as these strings can have quite a big impact.
For example, straight-across bar lacing makes it easy for you to slip your sneakers on and off, but it only provides enough support if you plan to wear your shoes for casual walking.
In order to securely lace-up, try zigzagging your laces with a wide-foot or high-instep lacing pattern, as referenced in the above link.
Wrap-Up
With this information in mind, it should be a bit easier to settle on the shoe that's best for you.
A more comfortable stride will make you an even better, keener runner.
In other words, it's time to hit the road.  
Latest posts by Kacey Bradley
(see all)
Disclosure: In the spirit of full disclosure, DIYactive.com may be compensated in exchange for featured placement of certain reviews or your clicking on links posted on this website.