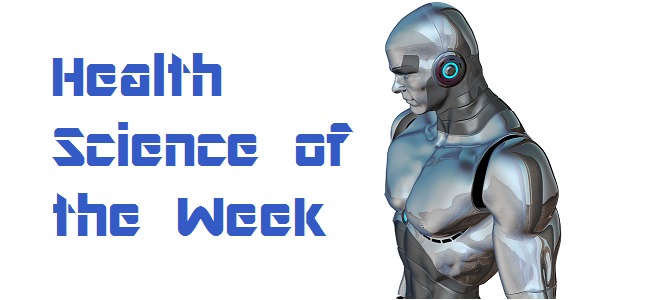 The Latest Health Science of the Week
Each week we give you 5 of the coolest new studies to hit masses!
These studies have the capability to shape the very nature of what we consider healthy nutrition and how we exercise.
While one health science study doesn't make for concrete truth, it can lend credibility to a notion that helps us more efficiently improve our health! Check out this week's batch of crazy interesting health science:
'Healthy' foods differ by individual
"Ever wonder why that diet didn't work? A new study tracking the blood sugar levels of 800 people over a week suggests that even if we all ate the same meal, how it's metabolized would differ from one person to another. The findings demonstrate the power of personalized nutrition in helping people identify which foods can help or hinder their health goals."
Get the full story here!
---
Working up a sweat may protect men from lethal prostate cancer
"A study that tracked tens of thousands of midlife and older men for more than 20 years has found that vigorous exercise and other healthy lifestyle habits may cut their chances of developing a lethal type of prostate cancer by up to 68 percent."
Get the full story here!
---
Going barefoot: Strong 'foot core' could prevent common injuries
"Barefoot activities can greatly improve balance and posture and prevent common injuries like shin splints, plantar fasciitis, stress fractures, bursitis, and tendonitis in the Achilles tendon, according to one expert."
Get the full story here!
---
Study provides strongest evidence yet of a link between breakfast quality and educational outcomes
"A new study of 5,000 9- to 11-year-olds demonstrates significant positive associations between breakfast consumption and educational outcomes.The research found that the odds of an above average Teacher Assessment score were up to twice as high for pupils who ate breakfast, compared with those who did not."
Get the full story here!
---
Moderate coffee drinking may be linked to reduced risk of death
"Drinking coffee daily was associated with a lower risk of deaths from Type 2 diabetes, cardiovascular diseases, and neurological diseases in nonsmokers. Regular consumption of coffee can be included as part of a healthy, balanced diet."
Get the full story here!

Latest posts by Josh Anderson
(see all)