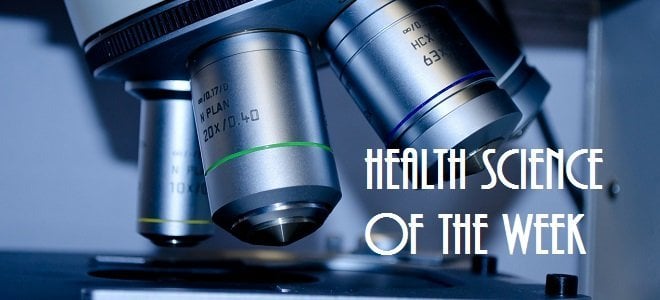 Health Science of the Week
Time for more science to blow your minds! Who knew science could be this fun? Well use these tips from 5 of the coolest new studies to hit the media!
These studies have the capability to shape the very nature of what we consider healthy!
While one health science study doesn't make anything concrete truth, it can lend credibility to a notion that helps us more efficiently improve our health! Check out this batch of health science of the week:
Popular diet myths debunked
"Thousands flock to the internet in search of ways to boost a healthy lifestyle. Many popular diet facts and trends are circulated so often in the media that it's hard to know which tips to trust and which ones should be tossed. Underneath popular opinion and platitudes, the truth about eating healthy may surprise you. A registered dietician separates myths from fact when it comes to your diet."
Get the full story here!
---
Misery of work second only to illness
"British people are at their least happy while at work — except when they are sick in bed — according to researchers at the University of Sussex and the London School of Economics (LSE)."
Get the full story here!
---
Vacations can lead to weight gain, contribute to 'creeping obesity'
"Adults going on a one- to three-week vacation gained an average of nearly 1 pound during their trips. With the average American reportedly gaining 1-2 pounds a year, the study's findings suggest an alarming trend, say researchers."
Get the full story here!
---
Physical activity reduces risk of serious falls in older men
"Older men who engage in regular physical activity experience far fewer serious fall injuries than those who do not, say researchers. Their findings suggest that moderate exercise can help prevent potentially devastating falls, the leading cause of injury in people age 70 and older."
Get the full story here!
---
Researchers urge caution on wearable health devices
"Wearable devices to monitor health are not always reliable or secure according to research. The market for digital devices like smartwatches and fitness bands is growing, with 19 million likely to be sold worldwide this year. They can measure everything from heart rate to physical activity, temperature and even mental wellbeing (check out some heart health myths)."
Get the full story here!

Latest posts by Josh Anderson
(see all)