Your Phone and Health Tech
Maintaining a regular fitness routine is tough. With an estimated 80% of American adults not getting their daily recommended amount of exercise, it's clear that things need to be improved with regard to fitness and overall health. Check out these great health tech tools to help you live a healthy lifestyle.

Health tech to keep you on track
Sometimes, all we need is that extra little push of motivation to get us started…
Once we start seeing positive results in how we look and feel, our motivation will naturally continue.
For that initial push of help, below you'll discover some great fitness-friendly apps for Android that cover virtually all the important aspects, setting you on your journey to a healthier lifestyle.
FitStar
One of the most versatile apps out there for keeping track of your fitness and workouts, FitStar can be tailored to fit your exact abilities. You'll first start with a few simple exercises then give the app 'feedback' as to how easy/difficult you found them.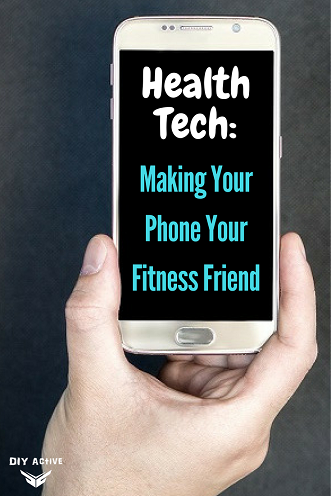 From this information, FitStar will then create workouts that will match your capabilities to ensure you're not doing anything your body can't handle.
From doing this, you're able to safely and effectively work your way up to completing harder workouts involving both cardio and body-building, giving your body that much-needed fitness boost it needs!
Alarm Clock for Me
We all know sleep is important, but most of us don't realize how important sleep is in terms of fitness and staying healthy. Energy is essential for maintaining a quality fitness routine, and how do we get the energy to start the day? From getting a good night's sleep!
Alarm Clock for Me, a free alarm clock app for Android, offers a variety of innovative features specifically designed to induce sleep and make getting out of bed in the morning much easier.
Its sleep timer will play either relaxing tunes or white noise to help you get to sleep, and you're even able to customize its alarm settings so it will wake you up every morning with your favorite songs.
Stylish and also featuring weather updates to help you decide whether to work out indoors or outdoors. Alarm Clock for Me is certainly a worthwhile app to have!
MyFitnessPal
Perhaps one of the most well-known fitness apps out there, MyFitnessPal certainly deserves its good reputation. Giving you the tools needed to accurately track how much you exercise as well as how much you eat per day. MyFitnessPal combines both fitness and nutritional advice.
Also featuring a huge array of healthy recipes to try, this app will do all the hard work for you when it comes to maintaining and keeping track of progress in terms of exercise and weight loss.
Wrap-Up
Most of us associate our smartphones with laziness and use them as an excuse not to exercise.
However, the potential our devices have is huge with regard to fitness and lifestyle improvement. You just need to download the right apps!
Combine all three apps described above, and you'll be well on your way to getting moving, eating better, and improving your sleeping pattern. If interested, check out other smart home tech options.
Latest posts by Ruby Slater
(see all)
Disclosure: In the spirit of full disclosure, DIYactive.com may be compensated in exchange for featured placement of certain reviews or your clicking on links posted on this website.