Road Trip: Don't Ditch Exercise
We get this question all the time, "How can I stay active on the road or traveling?" It's seriously an important question because a week of travel can totally kill your workout or nutrition plan if you don't plan accordingly! Try this expert's advice that will help you stay active on the road!

Get Going: Stay Active on the Road
Road trips can be difficult for people who live active lifestyles.
Sitting in a car for hours on end may not be your idea of a good time, but there are plenty of ways to fit in some activity!
From using your smartphone to getting creative with your workouts, these ideas are perfect for you, no matter what kind of exercise you prefer. Check out these five ways that you can stay active even on the road!
1. Download the Right Apps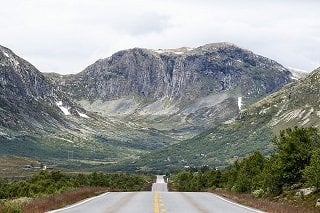 Don't just use your phone for entertainment, use it to help you get fit! If you are sick of Candy Crush, use your smartphone for a workout.
There are so many apps that are available for download to motivate you to complete a fantastic exercise routine. Apps like GymSurfing will help you find the nearest gyms. Plus it shows you the prices of a one-day pass, so you can save money, too!
Or try out Power20, an app that gives you a 20-minute workout to follow.
You can also check out Limo Find to ride in style by booking local limo services and party buses to get to your destination!
2. Exercise in the Car
If you are on a non-stop road trip, you can still exercise in the car. Bring a couple of small dumbbells along with you on your trip. You can sit in the car and do bicep curls which are easily done sitting down.
Prop your elbow on your knee and slowly lower and lift the weight with your hand to strengthen your bicep muscles. And don't forget to stretch!
For example, while you're sitting in the car, roll your shoulders or straighten up and stretch out your neck.
3. Make Some Stops
Make the most of your cross-country trip by taking the time to research and figure out what there is to do and see.
Depending on where you are driving, you can usually find various trails, parks, lakes and festivals to check out for a way to stay active while driving. Anywhere you go in the United States, you will find a beautiful place to be active. If you're driving from the northeast to the southeast, find a nice beach along the coast to jog on.
Use a GPS to find parks to walk in, even in cities.
On a road trip from the Pacific Coast to the Atlantic Coast, make frequent stops at rest areas to walk the trails they provide. Or stop to camp for a night and go for a bike ride or hike on a mountain trail at places like Lake Tahoe and the Appalachian Mountains.
Take advantage of the beautiful scenery around you! The possibilities are endless, especially if you aren't in a hurry!
4. Bring a Fitness DVD Along
If you are making stops at hotels on your road trip, fitness DVDs are perfect for a quick workout before exploring the area you visit. Put the DVD in your laptop and get a great 30-minute workout before hitting the road again!
There are tons of different options to choose from when deciding which kind of workout you want to do, choosing programs from yoga, Pilates, Zumba, and all the way to boxing if you really want to get some cardio into your trip.
Wrap-Up
The easy way to work out and stay active on a road trip is to stay at a hotel and use the gym (check out the best gyms in the world). This is, of course, a wonderful option if you're able to take advantage of it. If you aren't staying at a hotel with a gym, you will need to improvise.
Do some jumping jacks at a rest stop when you stop the car. At a hotel or motel, use the stairs instead of an elevator.
Do a certain amount of pushups and sit-ups each night and try to increase the amount every time.
Instead of driving around a city that you're visiting, challenge yourself to walk at least a few blocks. Despite the fact that staying active on road trip vacations is difficult, it is certainly possible.
Be creative and don't give up your normal routine of exercising just because you are traveling!
Latest posts by Kacey Bradley
(see all)
Disclosure: In the spirit of full disclosure, DIYactive.com may be compensated in exchange for featured placement of certain reviews or your clicking on links posted on this website.