Are you a mom looking to prioritize your health and fitness?
Look no further than the FitMom app!
But with so many wellness programs out there, it's understandable to wonder: is FitMom app legit?
In this post, we'll dive into customer reviews and program features to determine whether FitMom is the real deal.
Let's roll in.
FitMom is a weight loss and wellness program designed specifically for moms who want to lose pregnancy pounds and live a healthier life.
Unlike many weight loss programs that focus solely on the number on the scale, FitMom recognizes that a mom's weight isn't the most important thing in the world. However, it's okay to want to lose weight and join thousands of other moms who feel the same way.
FitMom's strength lies in its customized meal and exercise plans that cater to the unique needs of new moms. Breastfeeding, having had a C-section, or being stressed out can all impact a mom's ability to follow a traditional diet and exercise program.
FitMom takes these factors into account, helping moms achieve their goals without sacrificing their health or well-being.
The program is a web application that can be accessed from a desktop, laptop, tablet, or mobile phone. It's user-friendly and easy to navigate, with a quiz that helps determine your goals and health needs.
There are no crazy workouts or strict diets, just personalized plans that take into account the time since you gave birth, your caloric needs, and more.
How It Works
Here are steps on how Fitmom works:
Sign up for FitMom: The first step is to sign up for the program on their website. You will need to choose the length of time you want to subscribe to the program.
Take the quiz: After signing up, you will take a quiz that asks you about your health, fitness goals, and other important information. This quiz helps FitMom personalize your meal and exercise plans.
Get your personalized meal and exercise plans: Based on the information you provided in the quiz, FitMom will create a customized meal and exercise plan that suits your needs. You will receive access to these plans on their website.
Follow your plan: Once you have your personalized plans, it's time to put them into action. You will follow your meal plan and exercise plan, which are designed to help you lose weight and improve your health.
Check in with FitMom: Throughout the program, you will have regular check-ins with FitMom. They will monitor your progress and provide guidance and support as needed.
Track your progress: FitMom provides tools to help you track your progress, including a weight tracker and exercise log. This will help you see how far you've come & what you've achieved. So you can stay motivated to continue further!
Adjust your plan as needed: If you encounter any challenges or need to adjust your plan for any reason, FitMom is there to help. You can contact their support team for guidance and support.
Fitmom App
As mentioned, Fitmom includes a web application that makes it easy to track your progress and stay motivated. The FitMom app is easy to use and offers a range of features to help you reach your fitness goals.
One of the key features of the FitMom app is the personalized meal and exercise plans. These plans are customized to your specific needs and goals, taking into account factors such as breastfeeding, C-section recovery, and stress levels.
The meal plans include healthy and easy-to-prepare recipes that are designed to help you lose weight and stay healthy. Moreover, the exercise plans are gentle and safe, helping you get back into shape without overexerting yourself.
The FitMom app also includes a weight tracker and exercise log, making it easy to track your progress and stay motivated. You can enter your weight and measurements regularly to see how far you've come, and you can log your workouts to make sure you're staying on track with your exercise plan.
Read Also: Fitmom review
Is Fitmom Legit?
Yes, FitMom is a legitimate wellness program for new moms. There are several reasons why FitMom is considered a credible program.
Firstly, it is backed by the Validation Institute certification and is a member of the Digital Therapeutics Alliance. Secondly, it offers personalized meal and exercise plans that are designed by experts and tailored to individual needs.
Lastly, the program provides regular support and guidance from a team of experts to help moms stay on track with their fitness goals.
Fitmom Customer Ratings
Customer ratings and reviews are a great way to determine the effectiveness of a product or service. In this case, let's look into the customer feedback on the Fitmom app.
Surprisingly, Fitmom has a 4.3-star rating on Trustpilot, based on 74 official customer reviews. Many users report that the program is effective, easy to use, and offers personalized support to help new moms reach their fitness goals.
Additionally, FitMom is backed by a team of experts and is certified by the Validation Institute, which adds to its credibility and reliability.
Positive Reviews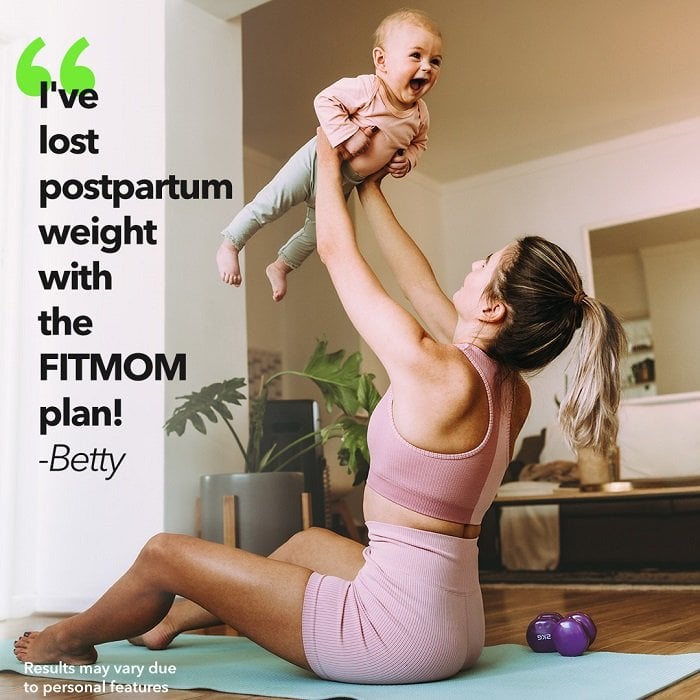 Below are some positive reviews of Fitmom:
"It was easy to follow. A lot of support was given. I felt like I was a part of a community." – Mandy from the US.
"Excellent product. I buy the chocolate flavor and love that I can have this in the evening to complete my protein macro and satisfy my dessert craving at the same time!" – WG from the US.
"Fit mother makes exercise easy. The instructions and videos on how to do the exercises is extremely helpful. Not only did my shape improve but more importantly my arthritis improved – and my overall strength has prevented injury!" – Daborah Roese from the US.
Based on these reviews, customers like most about FitMom its ease of use, support and community, the quality and taste of its products.
Most users believe that the program is easy to follow and that they receive a lot of support from the team, making them feel like they are part of a community.
Additionally, some customers praise the taste of the products and their effectiveness in satisfying cravings while staying on track with their nutrition goals.
Negative Reviews
On the flip side, here are a few negative reviews of Fitmom:
"I wish it was easier to navigate on my phone, I don't even have a home computer. I find it hard to look up orders in my profile especially the subscriptions I don't have the best internet speed, so sometimes I struggle to navigate the videos when learning new workouts. It would be nice I'd I could cast videos to my TV as well." – Sara from the US.
"Paid the money, followed the meal plan, followed the exercise plan (even got a Tonel which I love), watched FMP videos, drank water, took vits, stopped drinking diet soda, improved diet, adjusted hormones with MD, increased sleep to 7-8 hrs, do intermittent fasting 16:8 …….. results……NOTHING ….very frustrating" – Sarah Elliot from the US.
Based on these reviews, customers disliked that the FitMom app was difficult to navigate on their phones and that the videos were challenging to follow with slow internet speeds.
Additionally, one customer reported frustration with not seeing results despite following the program diligently.
However, FitMom does offer several positive aspects, including personalized meal and exercise plans and support from a community, as reported by other satisfied customers.
Additionally, FitMom's products have been well received by customers, with many praising the taste and quality of its protein powders.
Continue Reading: Beyond Body vs Perfect Body vs DoFasting vs fitMom
Wrap-Up
To sum up, the FitMom app is a legitimate and effective wellness program designed for moms with different needs. While some customers have reported issues with the app's navigation and slow internet speeds, the majority of reviews praise FitMom's effectiveness and benefits.
So in a nutshell, the FitMom app is a worthwhile investment for mothers seeking a healthier lifestyle. Click here to get started with Fitmom today and save nearly 50%!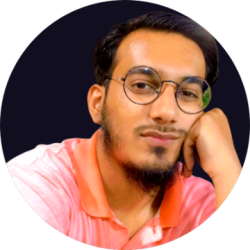 Latest posts by Areeb Shaikh
(see all)
Disclosure: In the spirit of full disclosure, DIYactive.com may be compensated in exchange for featured placement of certain reviews or your clicking on links posted on this website.