Finding the Right Fitness Gear
We all know how important it is to stay active and look after our physical and mental health. Whether you enjoy going to the gym, attending a fitness class, or working out from the comfort of your own home, wearing the right garments for your workout is crucial.
Do you have the right fitness gear?
The right clothing can make all the difference, so here are five tips for finding the right fitness gear.
1. Consider the Fabric
During a workout, it's important that you pick a fabric that allows your skin to breathe easily by drawing the sweat away (otherwise known as wicking). Fabrics that can help include Lycra, Spandex, and Polyester.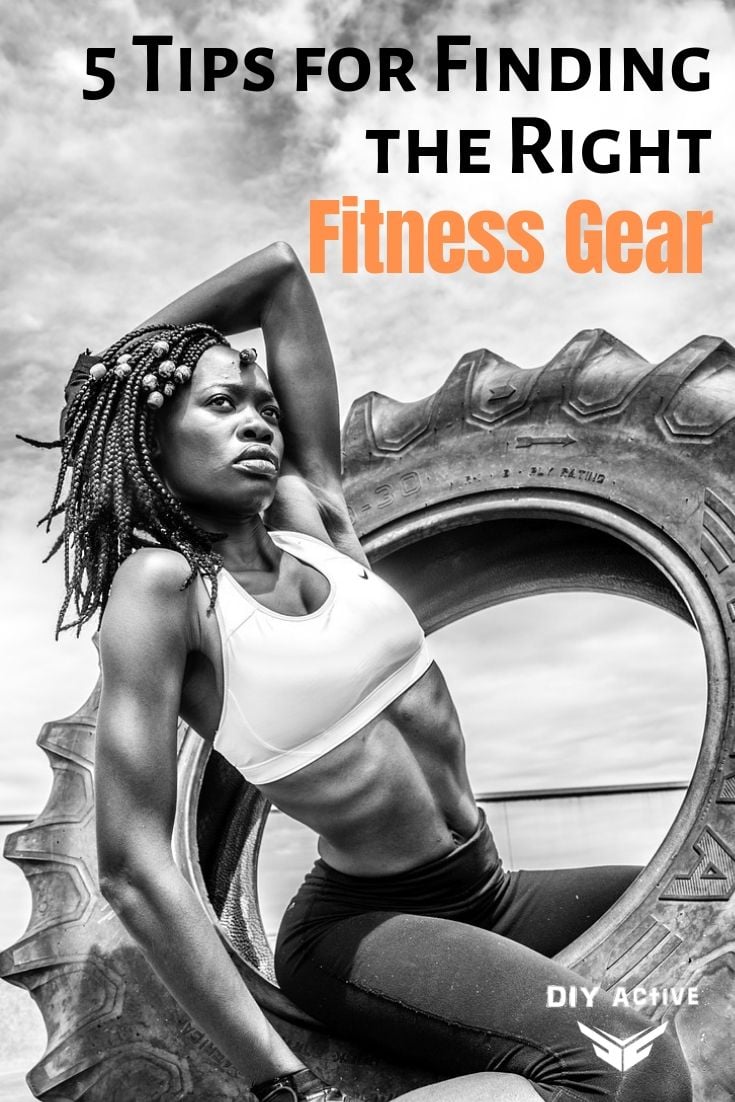 Understandably, you will want to pick brands that are good quality and durable, so you can get the most out of your exercise. While 100% cotton clothing may seem like an obvious choice, it's best to avoid wearing this fabric for working out.
This is because cotton doesn't dry quickly and absorbs moisture, meaning that your sweat will stick to you. What's more, it can cause skin irritations, chills, and breakouts.
2. Wear Form-Fitting Clothes
Once you begin your fitness journey, you may think it's best to wear your baggiest and comfiest clothes.
While they can be perfect for keeping you warm and comfortable (especially in the winter months), baggy clothes can be having a negative effect on your workout, and have an impact on your performance, therefore, it's advised to stick with form-fitting clothes that will not only keep you comfortable but move with your body too.
It's best to pick slightly loose-fitting gear, allowing your skin to breathe.
3. Wear a Sauna Suit
If you enjoy high-intensity workouts and you want to sweat more, why not invest in a sauna suit? You can find a variety of men's sauna suits at Kewlioo which can be hugely beneficial for your exercise.
A sauna suit works by trapping all your body's heat, which will elevate your temperature, causing you to sweat more. Not only can you lose weight quicker, but it can also increase your circulation too.
What's more, you can wear your sauna suit underneath your day-to-day clothing.
4. Finding the Right Shoes
If you lead an active lifestyle, the chances are you'll be on your feet 24/7, therefore, it's important to invest in a pair of shoes that are perfect for your workout.
To pick the right shoes, there are various factors to take into consideration, such as the types of activities you do, and what you plan to do with the shoe. There are all sorts of shoes that are designed for different purposes, such as running, hiking, sports, and weightlifting.
The last thing you want to do is purchase a pair of shoes that aren't right for your needs, so finding shoes that are durable and long-lasting is key.
5. Pick Some Accessories
There are lots of great accessories that you can use to aid your workout. If you like to keep track of your step count, you may want to consider purchasing a FitBit which is a physical activity tracker to help you become more active, eat a balanced diet, and sleep better. Your smartphone can also be a big help when working out.
There are tons of fitness apps you can download such as MyWellness which can provide you with the motivation you need to succeed.
Also, make sure that you have a water bottle on hand to ensure you're fully hydrated before, during, and after a workout.
Wrap-Up
Whether you're a fitness fanatic or you're just starting out, knowing what to wear for your workout can be challenging. With many options to pick from, it's always best to pick fitness gear that's comfortable and fitting, rather than picking items that are on-trend.
After all, your main priorities should be your health, wellness, and fitness, so to reap huge benefits, make sure to pick your workout gear wisely.
Disclosure: In the spirit of full disclosure, DIYactive.com may be compensated in exchange for featured placement of certain reviews or your clicking on links posted on this website.