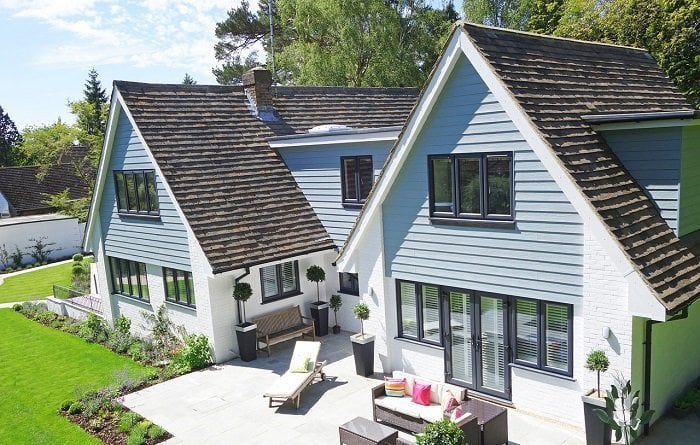 Tips for Building a Green Home
New homes in Australia today have to meet a minimum energy efficiency requirement. However, many Melbourne, Ballarat, and Geelong home builders are proactive in exceeding this minimum guideline and implement build solutions that address environmental needs.

Green home building tips
Read below for 5 things to keep in mind when you want to build a green home.
Building a green home is based on the principles of sustainability, and is important for future generations.
1. Location!
A truly green solution building solution begins before the design phase, with the selection of location. Many people will be able to lead greener lifestyles if they are in close proximity to amenities, services, and their place of work.
This reduces the need to commute, especially if you drive. This may mean you build a smaller property if better-located land is more difficult to come by, or is more pricey.
However, a well-designed home need not be large. If centrally located living is not your style, think about how you will get around. A bicycle, for example, has a very sustainable footprint and the added bonus of giving you exercise.
2. Design basics
It's important how your home is designed to sit on the earth. Does it make the most of views, topography, and natural resources?
Building on a slope needn't be an expensive hassle but will require the design to focus on different things compared to a level site.
Another factor is to maximize passive solar design – have breezes and the sun working for your house to achieve good thermal mass, which reduces the need for artificial cooling and heating.
You should also consider your design in terms of materials efficiency. A roof that can cater to active systems now or in the future, such as solar, is ideal.
An asymmetrical gabled or saltbox roof with the longer side getting maximum sun is a good way to do this.
3. Materials
Unless you ask the question, you cannot assume that the production of your home's building materials is sustainable, as there isn't a global regulation of mining and forestry standards.
Becoming a green consumer will require some research to know which products are genuinely committed to sustainability, or just a product of 'greenwashing' marketing strategies. Keep in mind though, there are not too many completely perfect green products, so it's good to choose those that have the most eco-attributes, but expect some trade-offs.
Again, consider what energy and water requirements you will have subject to the local climate, and mitigate risk by using material suitable for your location (for example, is it subject to floods).
4. Construction Waste
You can drastically reduce the amount of construction and demolition materials that end up in landfills. The rectangular design is one way to do this as it is standard and typically a non-complicated design.
Contemporary modular homes do this very well and still have a high-end aesthetic. Detailed plans and diagrams also help builders and contractors know what is required from the outset, reducing the need for over-engineering due to lack of detail.
High-quality materials will mean that fewer materials end up being replaced and discarded over the life of the home.
Wrap-Up
When you are thinking about building a green home, think about these tips when you are getting started!
Disclosure: In the spirit of full disclosure, DIYactive.com may be compensated in exchange for featured placement of certain reviews or your clicking on links posted on this website.