5 Apps Connecting Seniors and Their Families During Quarantine
Social isolation is something communities around the globe actively work to prevent in senior populations. Research indicates that social isolation and loneliness in seniors are linked to an increase in cognitive decline and other health conditions. Unfortunately, due to the outbreak of COVID-19, we are in a time of the global pandemic.

Apps connecting seniors and their families
Older people are proven to be particularly vulnerable to coronavirus. Around the world, seniors are expected to isolate themselves in their homes to avoid catching this detrimental, respiratory virus. This is especially true for those in hospice care.
The elderly have no choice but to face social isolation. However, friends and loved ones can do their part to ensure the elderly in their life are not lonely. Thankfully, we live with more technological advancement than ever before. Numerous apps allow families to connect with their parents or grandparents in creative and meaningful ways.
Here are 5 apps to consider having your loved ones in isolation download.
Marco Polo
Marco Polo: Think of this as a video voicemail. You start a chat with an individual or create a family group chat. Then, you record video messages, and each person in the chat can watch and record a response whenever it is convenient for them. This is especially useful if your family is spread out all over the world and coordinating a FaceTime or Skype call is difficult.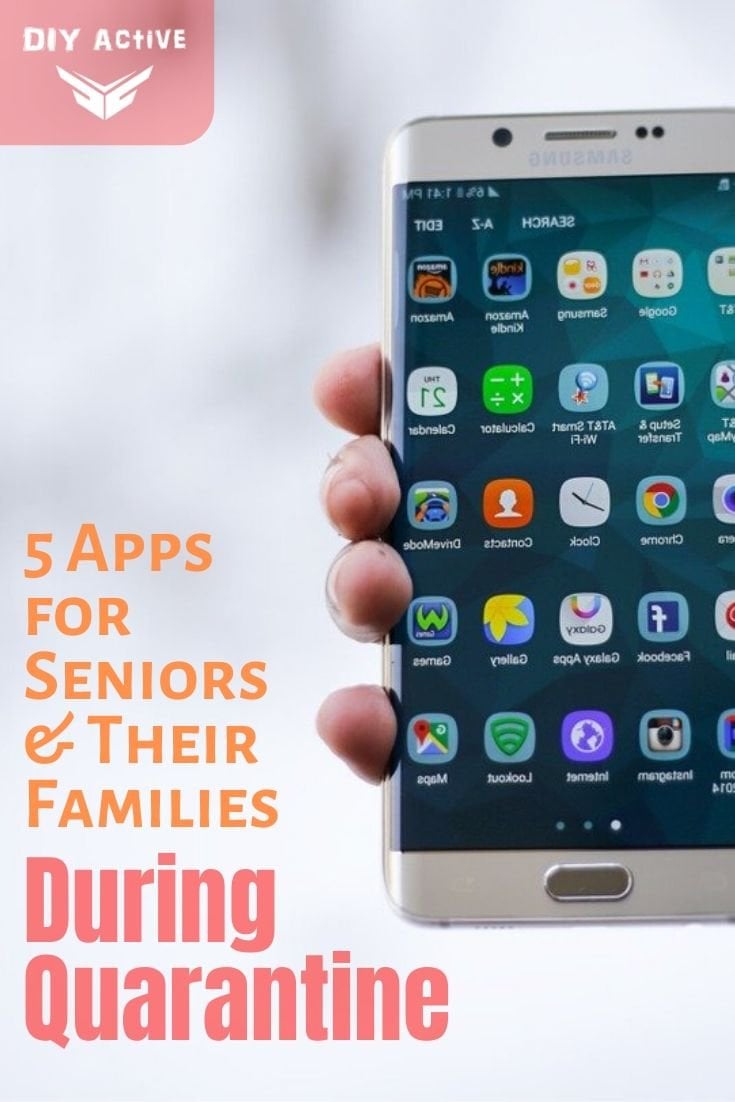 Marco Polo is free, there are no ads, and it can store unlimited videos. The videos in your conversation feeds never disappear, so you can watch them over and over again!
Storii
Storii: Storii is the family-side of the adult daycare software, StoriiCare. This is a wonderful connection tool if your loved one is in a care home. Or, alternatively, if they are part of an adult daycare service.
With Storii, family and friends are connected and contribute to their loved one's care profile.
To connect with their loved ones, they can upload photos and other types of media, create music and video playlists, and save significant locations using integration with Google Street View. Additionally, they can exchange messages and receive updates from care staff.
Netflix Party
Netflix Party: Get the popcorn ready! With Netflix Party, you can have grandma join family movie night. Netflix Party allows both of you to watch anything from your Netflix account online and adds a group chat feature.
Depending on how tech-savvy she is, you might want to give her a 101 on using emojis and GIFS to add to the fun.
Caribu
Caribu: Caribu is one of Time Magazine's Top 100 inventions. This app lets seniors connect with their grandkids, even when they're far away or isolated.
While video calling through the app, grandparents, and grandchildren can engage in a 'virtual playdate'. Caribu provides hundreds of books for grandparents to read to little ones and activities for them to do together.
Scrabble GO
Scrabble GO: Who doesn't love a game of Scrabble? With this app, you and a senior in isolation can play each other in real-time. It's great for keeping the mind sharp and the competitive spirit alive!
If you aren't available to play, your loved one can still engage in a game of Scrabble against the computer. With the official tiles and word dictionaries, only Scrabble GO delivers the authentic crossword game experience that you know and love!
Wrap-Up
During these trying times, it's important to remember to keep those seniors in your thoughts. These 5 apps connecting seniors can help us all get through this together.
Disclosure: In the spirit of full disclosure, DIYactive.com may be compensated in exchange for featured placement of certain reviews or your clicking on links posted on this website.