Simple Bacon Recipes For Bacon Lovers
While the traditional fried bacon isn't the healthiest option, there are many heavy bacon varieties these days to still give you the crunchy flavor you desire. Bacon is a tried and true favorite food, and many people are starting to realize they don't get enough of it in their daily diet!  Not only is this crispy treat both tasty and fun, but it also adds a lot of flavors that shouldn't be ignored.

Simple Bacon Recipes
So instead of just letting it sit next to toast and eggs on a breakfast plate: here are some recipes that let bacon sing out its flavor.
Cornish game hen is making a return to popularity, with fewer large gatherings and more people cooking for simply one or two people.
But, unfortunately, this chicken can go without enough seasoning and flavoring if left in uncreative hands.
If you want to kick it up a notch, wrap our cornish game hen in bacon, season with garlic, salt, pepper, and rosemary, and cook as you usually would.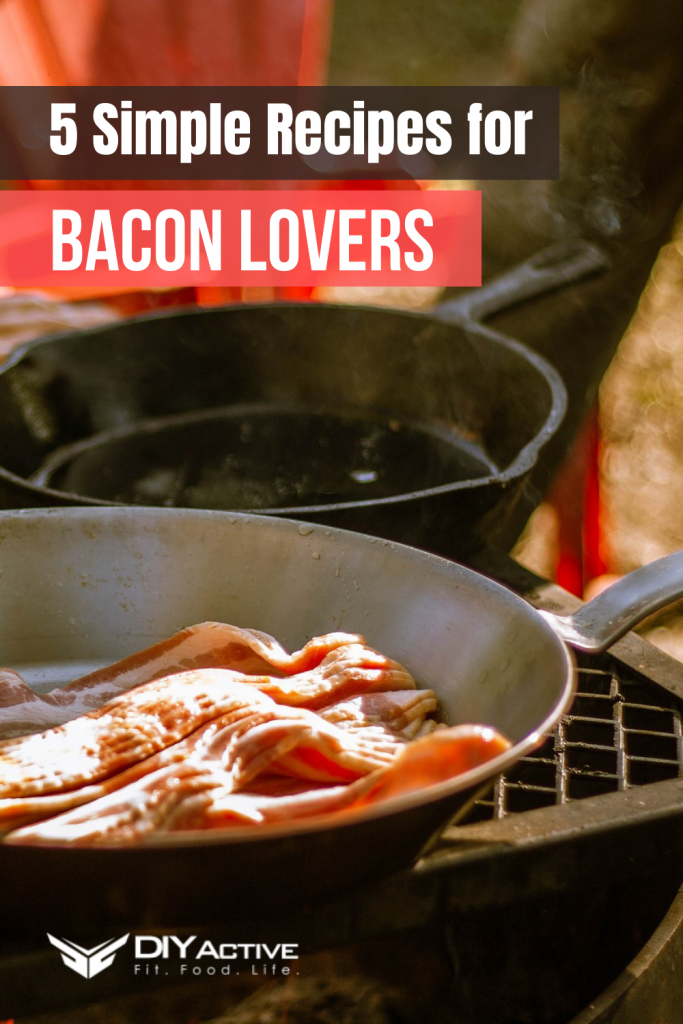 When the chicken is done, crisp the bacon a little more, broil it for two to three minutes. The mixture of flavors is exciting, and the texture is wonderful.
Bacon brownies may surprise you, but it's a favorite dish in many southern communities! Cook your bacon most of the way, and then sprinkle it on top of the brownies.
As they bake, the bacon will cook the rest of the way and create crispy salty bits that are a pleasure to eat as you enjoy the soft and savory brownies.
Although you could also include it inside the brownie itself, the bacon will eventually soften inside the brownie, and it may ruin the texture of the treat.
Bacon Glazed Pork Chops
Bacon jam should be a home cook's best friend! To make these delicious pork chops, slide some bacon jam onto your pork chops, and either pan-fry them or bake them until cooked.
The jam will add a chewy, crispy texture as it caramelizes, and the salty, savory flavor will work perfectly against the pork chop. Although it may seem like a lot of pork to combine: it's delicious.
Candied Bacon Slices
Candied bacon is something you can create that will add a fun touch to any recipe!  To make it, preheat your oven to 375, coat your bacon in brown sugar, and bake for twenty to thirty minutes until your bacon is cooked and the sugar is caramelized.
This can be a delicious treat that will up the flavor in any dish and can be crumbled on top of nearly any sweet treat.
Pancakes are fun, but why not make them even better?  Bacon pancakes are fun, and delicious treats you can make without any changes to how you usually make pancakes.  Simply fry the bacon first, and prepare the pancake batter how you normally would.
From here, you can either crumble your bacon into the batter, or you can lay down some batter, put in a full slice of bacon, and then pour more batter on top to sandwich the bacon within it.
Pouring syrup on top makes this the perfect savory and sweet breakfast!
Wrap-Up
While bacon isn't the healthiest option out there, there are several types that can make for a great meal. From Beyond Meat to turkey bacon to everything in between, it's a versatile ingredient that can make any meal better. Give these simple bacon recipes a try!
Disclosure: In the spirit of full disclosure, DIYactive.com may be compensated in exchange for featured placement of certain reviews or your clicking on links posted on this website.