Get Started With These Beginner Yoga Tips
Looking to start taking a yoga class but completely intimidated or worried that you don't know what to do? Take a look at these 5 beginner yoga tips to help you get started on your way to a happier and less-stressed you! 
Looking for some beginner yoga tips?
Approaching a new experience can be daunting, there's no doubt about that!
What if I am not good at it?
What if I fumble?
What if I'm not wearing the right clothes?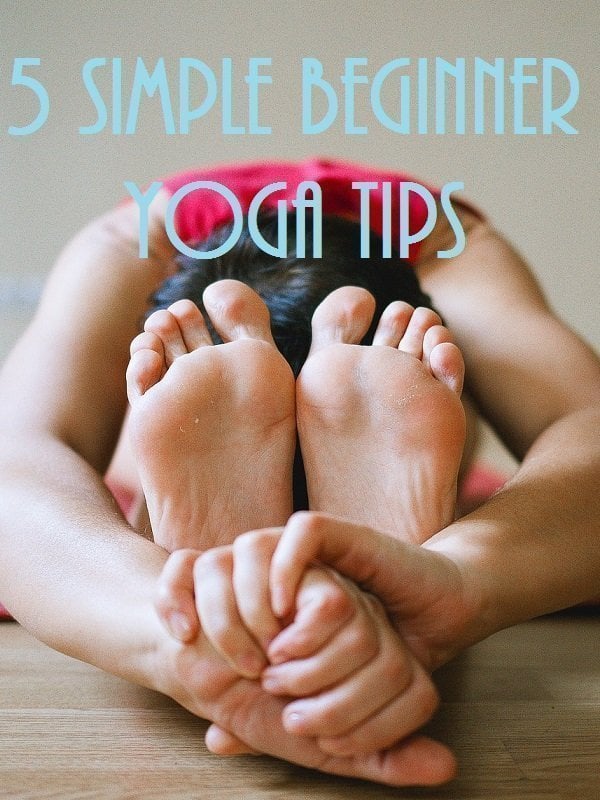 It is common for people to be plagued with doubts stemmed from self-consciousness when trying something new, and many newcomers feel this way about yoga. Trying out yoga for the very first time can be overwhelming, and make a newcomer feel shy and out of place. We'd be lying if we said we haven't felt that way too.
Seeing other people in a yoga class do headstands and crows might be nerve-wracking for new students who think that they have to compete or keep up.
But the beautiful thing about yoga, as any student will eventually come to realize, is that it is a journey that is different for every person. Our bodies are all different and the practice of yoga is a wonderful way to discover ways that you can unlock and harness energy in your body that you never knew existed.
Yoga is a practice that is for everybody and everybody. You don't have to be flexible, read Sanskrit, or have a deep understanding of meditation to get started in yoga.
Anyone who is genuinely interested in it can begin practice in yoga, regardless of age, size, or fitness background. And regardless of where you begin, it is your commitment to the practice that will be your sign of success, and not whether your heels touch the ground in downward dog.
Though the journey that each person takes as he or she progresses through yoga is different, we all have to begin somewhere, and that somewhere is with your first yoga class.
To quote motivational speaker Zig Ziglar: "You don't have to be great to start, but you have to start to be great."
Every journey begins with a first step and we'd like to help you through taking that first step so that you can begin your practice as comfortably as possible, and confidence will eventually follow. As you evolve in your practice, you will see that each time you do a pose it becomes a little more accessible to you than the last time.
But before we talk progression, let's go through 5 simple tips for you to enjoy your first yoga experience:
Wrap-Up
So if you are looking for some beginner yoga tips, look no further!
From avoiding pain to not stressing too much about being perfect, your journey through yoga can be rewarding and help you reduce the stress in your life! Just remember:
Start slow, know that everyone isn't a pro, and enjoy your life-long yoga journey!
Latest posts by Noelle Rodriguez
(see all)
Disclosure: In the spirit of full disclosure, DIYactive.com may be compensated in exchange for featured placement of certain reviews or your clicking on links posted on this website.