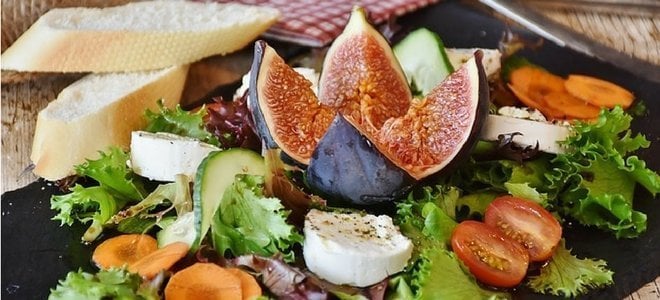 5 Ways to Make a Fast and Healthy Lunch
With today's busy lifestyles, time always seems to be at a premium. Making sure my lunch is healthy takes a bit of planning, otherwise, it's far too easy and convenient to end up eating whatever is available at the time. So… here's the question: How can we make a fast and healthy lunch?
Here are five ideas to get you excited about your lunch and keep it healthy at the same time:
Meal Ideas When You Have a Lunchtime Crunch
1. Salad Days
Let's be honest — salads can be boring.  We know.  But it's what you put in a salad that counts! Lettuce, cucumber, and tomatoes may all be healthy, but it's the mayo dressing that really bogs you down.
Add a twist by making your own honey and mustard dressing. Or use a little olive oil and garlic, or a squeeze of lemon and some chopped avocado.  A few sprigs of cilantro can really add a zing. Your salad will be healthy, taste amazing, and be unique every time.
Throw everything in a mason jar, keep it upright so the dressing stays at the bottom until you're ready to eat it, mix it up and dig in!
2. Hummus Rocks
This is such a versatile ingredient for any lunch.  Chickpeas are full of protein which keeps you feeling fuller for longer and provides essential amino acids for repairing and renewing cells.
You can add whatever flavors you like to hummus. Red peppers, sundried tomatoes, lemon and garlic, chili, lime and cumin, curry and spice, avocado or eggplant, black beans, rosemary, basil — go wild!
Spread on a wholewheat tortilla, add lettuce, cucumber, and leftover cooked chicken, and suddenly you have a tasty and healthy lunch.
Take a pot of it to work with you, along with some chopped-up vegetables or fingers of pita, and you're good to go!
3. Go Nuts for Butter
A firm family favorite — the good old peanut butter and jelly sandwich. Packed with tons of saturated fat, though. Not much you can do about that, right? Wrong! Substitute almond butter for peanut butter, and suddenly you're looking at 25 percent less saturated fat.
Use whole-wheat bread to increase the fiber content and provide extra vitamins and minerals. Use a little less jelly, but add in some slices of delicious fresh fruit for even more vitamins, and it's a whole different ball game. And it's quick to throw together!
4. Hey Pesto Pasta Salad
When cooking pasta for dinner (it is whole wheat pasta, isn't it?), add a little extra to the pot, and refrigerate the sauceless leftovers.
Since olive oil is one of the good guys when it comes to fats, use it with your leftover pasta for a quick, easy, and healthy lunch. Try an olive oil pesto or use olive oil as your base and mix in a few sliced olives, fresh or sundried tomatoes, and top with a little parmesan.
If you're on the go that day, it's time to get the mason jar out again! Fill it up and you won't care what your co-workers are ordering for lunch.
5. Sweet Potato Sticks
Sweet potatoes are among the healthiest things you can eat on the planet. They are full of antioxidants and bursting with a huge variety of vitamins and minerals.
They're actually pretty good raw — a bit like an under-sweet carrot with a slightly floury texture — hey, don't knock it until you've tried it! If you're not keen on the raw version, either roast it in wedges or boil cubes until tender. Pair the wedges with a dip, or make a potato salad with the cubes.
The creamy tartness of Greek yogurt goes really well with sweet potatoes and makes a great alternative to sour cream. Mix in some scallions and chives, add some crispy turkey bacon pieces, and everyone in the office will be asking you if you take orders for delivery!
Wrap-Up
With a little flair and imagination, it's possible to cook up a storm for lunch. You can create some really exciting food that's easy and fast to prepare, and actually, get you looking forward to eating lunch.
These are just a few ideas to get you started — once you try these five ways to make a fast and healthy lunch, there will be no holding you back!
Latest posts by Helen Sanders
(see all)
Disclosure: In the spirit of full disclosure, DIYactive.com may be compensated in exchange for featured placement of certain reviews or your clicking on links posted on this website.