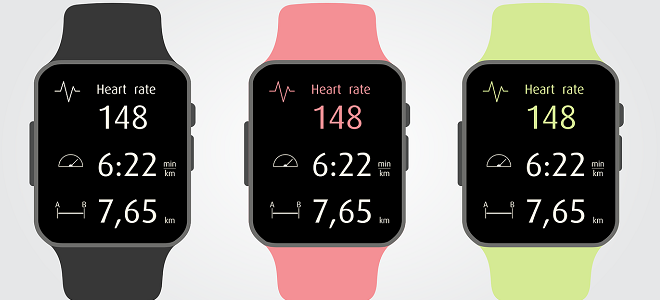 Fitness Technology is Changing the Future
Do you have one of those exercise trackers on? Using an app on your Smartphone? Fitness technology is everywhere but how will this affect healthcare? Take a sneak peek at how fitness trackers are shaping healthcare right before our eyes!

How fitness technology is shaping healthcare
The Fitbit. The Misfit Shine. Basis Peak. Your iPhone.
What these devices have in common is that they are on the front lines of a new era in healthcare: wearable technology.
Instead of getting insight into your body once a year at a physical check-up or only when you get sick, you will be able to track your health data by yourself every day, wherever you go, with wearable tech.
A wave of the Future
Lots of different phone apps currently on the market can track your activity level and provide some basic biometrics on your device.
Wearable tech goes far beyond activity tracking for fitness junkies though – It can become game-changing for treating chronic illnesses. Startups like Medella Health are developing contact lens sensors that can continuously track blood glucose levels.
Google has partnered with Novartis to create their version of the glucose-tracking contact lenses.
Both Google and Novartis have patents on how the lenses are powered: radio waves from a wearable external device that could be incorporated into jewelry, hats, or other pieces of clothing.
In the future, we'll be able to use contact lenses to monitor other things in your body, like the dosage level of a drug. Sensimed just received FDA approval for the first-of-its-kind sensing device that is contact lens-based, used to track the progression of glaucoma.
The lens is called Triggerfish, and it will record continuous ocular dimensional changes for 24 hours.
Wearable technology is enabling large, data-driven projects that have huge potential for understanding all the factors that affect our health.
The Google Baseline study, begun in 2014, will use a combination of genetic testing and digital health sensors to collect baseline data on healthy people. The idea is to establish genetic biomarkers relating to "how [patients] metabolize food, nutrients, and drugs, how fast their hearts beat under stress, and how chemical reactions change the behavior of their genes."
Changing the Game
Most wearable sensor devices are still clunky, though expect this trend to change quickly. The Misfit Shine was designed with fashion as a cornerstone, and the brand has partnered with Swarovski to create jewelry that can hold the Shine tracker.
Apple also has a partnership with couture designer Hermès.  OM Signal has partnered with Polo Ralph Lauren.
These are not temporary fads or gimmicks but a fast-growing field with enormous potential, especially because health insurers (like New York-based Oscar Insurance) are increasingly willing to pay for the devices.
In the past couple of years, every major vendor made or announced a wearable device: Moto 360, Samsung Gear, Microsoft Band, Apple Watch, and others. According to IDC research, the 19.2 million shipments in 2015 will build to a global market of 111.9 million units by 2018.
The wearable tech and sensor industry are forecasted to be worth $50 billion by 2019.
Wearable technology also provides the opportunity to incentivize people to live healthier lives. Qualcomm recently partnered with UnitedHealthcare to offer financial rewards of up to $4 a day on their health insurance deductible to employees wearing the approved device Trio Tracker.
It's been estimated by Endeavors Partners (an Industry research firm) that US companies will use more than 13 million trackers by 2018.
Wrap-Up
Right now, the industry is still in its infancy, but we will quickly see wearable fitness technology mature, become much more accurate, become seamlessly integrated into everyday life, and do much more for people's health.
Those with chronic conditions will benefit hugely from regular access to detailed information about their health. Physicians will be able to spend less time ordering tests and waiting for results, and more time treating patients.
The future of wearable fitness technology will be ubiquitous, seamless, and has the power to dramatically help improve patient outcomes.
Latest posts by Robin Farmanfarmaian
(see all)
Disclosure: In the spirit of full disclosure, DIYactive.com may be compensated in exchange for featured placement of certain reviews or your clicking on links posted on this website.