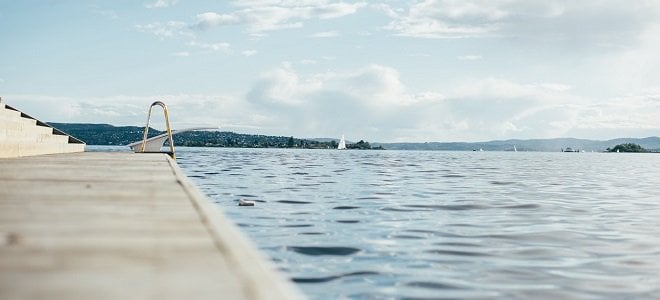 Stay Active Outdoors this Spring
Looking for ways to find common ground or just hang out with your kids more? As it warms up, it's time to head outside and enjoy nature together. It's time to stay active outdoors!
Grab the kiddos and stay active outdoors
Being active is important for adults and kids, but sometimes it's hard to be active together.
Kids want lots of space to run around outside; adults want to exert energy at the gym or in the weight room.
It can be hard to find a middle ground that offers good exercise and fun for both.
Never fear; there's plenty you can do with your kids that will take care of everyone's needs. Whether it's rearranging your home to supply a bit more easy activity or planning more outings, there are plenty of options. Here is a look at nine outdoor activities that you can do as a family to keep everyone active and healthy.
1. Hike it Out
Hiking is a great way to get outside and move. Even if your kids are too young to walk, you can teach them about the value of being outdoors by bringing them along in a carrier. As they get older, choose less challenging hikes so they can keep up, then gradually raise the expectations over the years.
2. Take a Class
Classes are a super fun way to experience the outdoors in a safe, guided situation. Get creative by joining a kayak troupe and learn to roll in the water; teach them to swim via swim lessons; be brave by learning to rock climb in the great outdoors, or take it easy by joining an ultimate Frisbee troupe in the park.
Just make sure it's something that will interest your kids rather than scare them.
3. Hop on a Bike
Riding a bike reduces stress, improves your mental health, and can help you lose weight (when combined with a healthy diet). Plus, the U.K. National Health Service reports that biking is something that can involve all ages — even children too young to pedal can hitch a ride on the back of an adult's bike.
4. Create Open Space In Your Yard
You don't always have to leave home in order to encourage outdoor activity.
Consider clearing the patio furniture to make room to pedal, or take the hammock off the lawn. Don't have a yard? Play tag in the courtyard!
5. Make Shopping an ACTIVE Activity
OK, it sounds kind of cheesy, but it's totally possible to sneak in more of a workout at the nearest farmer's market and tire the kids out at the same time. Let them walk instead of carrying them, and make a habit of going up and down all of the aisles between stalls. Teach kids to squat to pick up lower items — better for your back and your quads — and hold the pose for a minute or so.
Do leg lifts while standing still, raising yourself up on your toes and back down again while waiting for help or to pay.
6. Skate, Skate, Skate
Skating — whether on a frozen pond, an ice rink, or on a wooden floor — has lots of benefits. It helps kids practice balance, gets them to perspire, and even helps them socially, since holding hands and skating in a group setting with your kids can be fun for all involved.
7. Head to a Playground
Plus, playgrounds aren't just for kids. Believe it or not, you can get a pretty good workout on a normal play structure. Try doing chin-ups on the monkey bars, or use the base of the slide to do some pushups against (much easier than on the ground!).
Lots of playgrounds are located near tracks, which makes it easy for parents or caregivers to get in a few laps while the kid's horse is around.
8. Wander
You don't have to forsake civilization in favor of a wilderness cabin in order to appreciate the benefits of Mother Nature. Taking an afternoon to wander in a national park, or even in a small patch of woods near your home, yields measurable mental health benefits reports Stanford University.
9. Build a Go-Kart
Go-karts aren't actually that hard to build, and if you aren't handy, there are kits that you can assemble together. Working with your hands with your children teaches important lessons, and at the end, there is a fun toy to play with!
Wrap-Up
Next time you hit a slump where you can't find mutually engaging physical activities, try the above tips. By putting a little effort into creating new patterns and habits upfront, soon enough you won't have to think at all to find fun, meaningful activities to do together.
So suit up; it's time for your fresher, livelier, healthier lifestyle to begin. It's time to stay active outdoors!
Latest posts by David Reeves
(see all)
Disclosure: In the spirit of full disclosure, DIYactive.com may be compensated in exchange for featured placement of certain reviews or your clicking on links posted on this website.