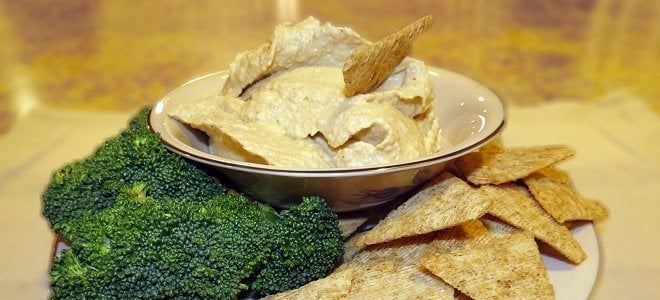 Homemade Hummus Recipe
What's not to love about hummus? It tastes amazing and is totally good for you with tons of fiber (garbanzo beans), fat-burning lignans (tahini), and omega-3s (extra virgin olive oil). I just wanted to pass along a simple recipe that I got from a coworker so you can make your own!
Homemade Hummus Ingredients
1 can (15oz) garbanzo beans
1/4 cup tahini
1/4 cup lemon juice
3 tablespoons extra virgin olive oil
2 cloves of garlic
Cumin, salt, and pepper to meet your tastes
Directions
Blend it all up in a food processor until it is a paste and enjoy with pita bread.
You can add tomatoes or red peppers to try different flavors.
Experiment and have fun with it!
For more healthy, easy-to-make recipes visit our Recipes Page.
Photo via Hannah Marie Photography
Latest posts by Josh Anderson
(see all)