Inpatient Rehab for Addiction
When your relationship with your addiction — whether it be alcohol, drugs, or anything else — reaches an unhealthy level, it's time to regain control of your life and get healthy again.

Consider inpatient rehab for addiction
One way to beat your addiction is by attending inpatient rehab. Learn more about what inpatient rehab for addiction is, why addicts sign up for it, and why this type of rehab is beneficial.
What Is Inpatient Rehab for Addiction?
Inpatient rehab is often referred to as residential treatment because patients live in a facility until they are fully recovered and able to live addiction-free in the outside world.
It's a place that is typically reserved for addicts who need the highest level of treatment to kick their addictions to the curb. Inpatient rehab combines medical and psychological treatments and therapy to help patients overcome their addictions during their stay in the facility.
Why Do People Sign Up for Inpatient Rehab?
Many people with severe addiction sign up for inpatient rehab, usually when other measures simply haven't worked. They may not have the support — physical, mental, or emotional — that they need to be successful in beating their addiction once and for all.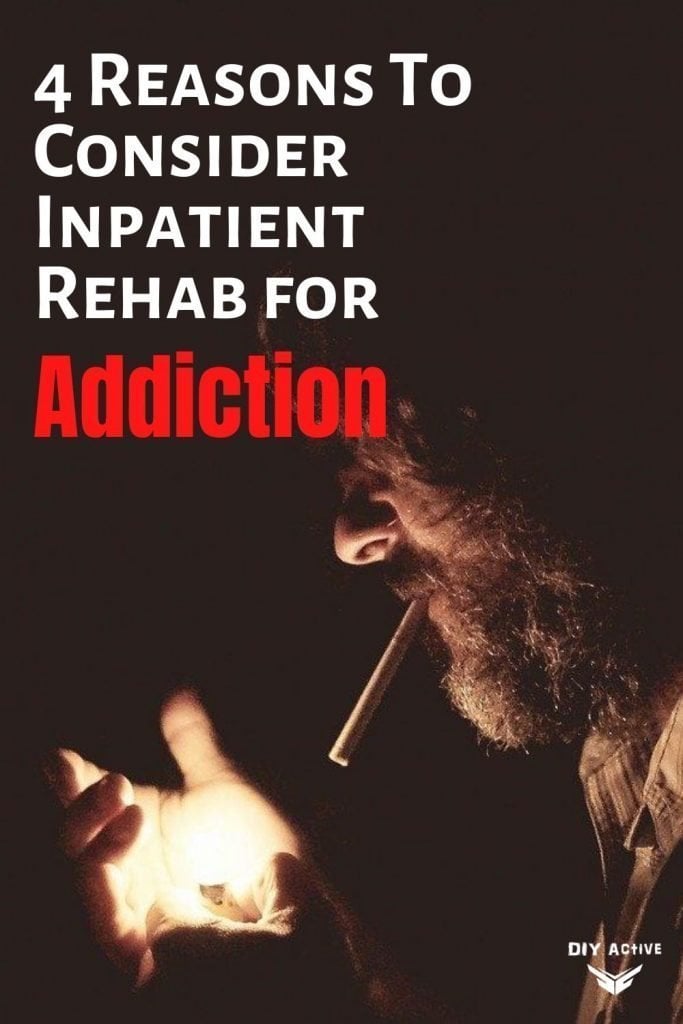 Those who attend inpatient rehab typically need help with multiple aspects of their health, such as a combination of medical intervention and psychological treatment.
They may not have many other people or places to turn to and instead require the close support and accountability that an inpatient rehab provides.
Why Inpatient Rehab Is Beneficial
If you're looking to overcome addiction, inpatient rehab is beneficial for so many reasons, including:
1. Distraction-free environment
When you're in a residential treatment facility, you don't typically leave until you're fully recovered. Some facilities may take residents on outside excursions as part of their treatment, yet the goal remains to keep residents far away from distractions that can affect their recovery.
This means that patients don't have access to the things in their lives that were catalysts for their addictions.
2. Around-the-clock support
An inpatient rehab facility provides 24/7 support to its residents. Patients can connect with addiction specialists and clinicians any time of the day because these professionals know that a patient's struggles aren't limited to specific days and times.
With the proper support, addicts can feel confident that they can make a difference in their own lives.
3. Tailored treatment
Every individual is unique, and inpatient rehab can provide a structured program that's specific to each patient to help them stay on track.
This tailored treatment takes into account any underlying psychological conditions a patient has and works through them to help them battle their addiction.
4. Safe withdrawal
Nobody can promise a pain-free and easy withdrawal, but at an inpatient rehab facility, there are medical professionals on staff who can help get you through the difficult side effects before they overwhelm you.
Wrap-Up
If you've been struggling with addiction and know that battling it is beyond your current abilities, then this is the perfect time to get help.
With inpatient treatment, you can take the first step to a new you.
Images via Dreamstime.com
Disclosure: In the spirit of full disclosure, DIYactive.com may be compensated in exchange for featured placement of certain reviews or your clicking on links posted on this website.