Josh Anderson
Founder of DIY Active (an Always Active Athletics LLC subsidiary)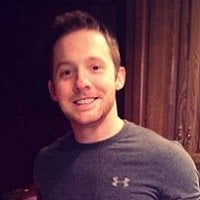 Fitness has always been a huge part of my life – hence me being a former AFAA personal trainer and founder of this site. That being said, science was really my first calling! I graduated from the University of Florida with an M.S. I take all of that writing experience and bring it directly to our articles and fitness routines. I won't just tell you if something works, I will provide the science on why it works!
I started DIY Active to provide as much free information to allow everyone to have the ability to get healthy and fit right at home! We must be doing something right because we've had the chance to appear in SHAPE, American Fitness, TRAIN Magazine, RedBookMag, Muscle & Strength, SheKnows, and many other awesome publications!
Today in our modern hectic world, everyone is short on time! To combat this, we try to make weight loss planning as easy as logging onto your computer and getting a quick at-home workout you can do in 15 minutes! If you want to stay up-to-date make sure to check us out on Facebook!
---
Jennifer Cohen Katz
Registered Nutritionist & Founder of FreshBalanceNutrition.com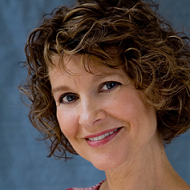 Is a registered dietitian/ nutritionist certified in professional culinary arts. She works with those who desire to be energetic, vital, and strong by balancing their hormones naturally through nutrition. Her specialty is teaching you how to eat so that your body can naturally detoxify itself and balance the many hormones necessary to allow you to relax and feel comfortable in your own body.
She believes that each person needs to be a partner in their own health care. Optimal nutrition is the place to begin before visiting the doctor, taking medication, or even before starting an exercise program.
"I've always enjoyed being active, cooking, and eating! This lead me to study nutrition and culinary arts. I'm my own guinea pig when it comes to health biohacking. By this I mean identifying the nutrients that will allow your body to perform optimally during your workout, during your presentation at work, or during your daily battle to avoid inflammation and disease. I love showing clients how to incorporate the foods that contain these power nutrients into fueling smoothies, colorful salads, and powerhouse meals to enjoy while nourishing and supporting the metabolic processes going on in their bodies."
You can learn more about Jennifer's work and check out her favorite whole food recipes at FreshBalanceNutrition.com
---
Jamie King
Founder of Fit Approach, CEO & founder of SweatGuru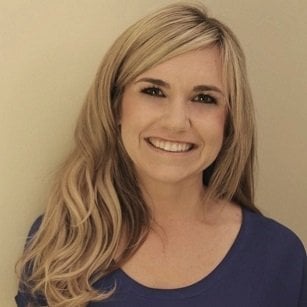 Jamie King is the founder of Fit Approach, an online community of fitness bloggers and home of the Sweat Pink community as well as CEO and founder of SweatGuru, an online fitness marketplace. She is also the creator and founder of Glider Yoga, a popular glider disc yoga workout.
Jamie is a professional hustler, social media addict, branding and marketing specialist, and all-around fitness nut. She is a competitive ultra-marathoner, Glider Yoga instructor and Master Trainer, and RYT200 yoga instructor.
---
Kacey Mya
Founder of The Drifter Collective
Kacey Mya Bradley is a lifestyle blogger for "The Drifter Collective." Throughout her life, she has found excitement in the world around her.
Kacey graduated with a degree in Communications while working for a lifestyle magazine. She has been able to fully embrace herself with the knowledge of nature, the power of exploring other locations, cultures, and styles while communicating these endeavors through her passion for writing and expression.
Her love for the world around her is portrayed through her visually pleasing, culturally embracing and inspiring posts. Follow her on Twitter and Pinterest.
The Drifter Collective: An eclectic lifestyle blog that expresses various forms of style through the influence of culture and the world around us.
---
Dr. Scott Schreiber
Doctor & Founder of MN Spine and Sport
Dr. Schreiber completed his undergraduate studies at the University of Delaware, earning a bachelor of science in dietetics with a minor in biology. He continued his education at the University of Bridgeport in Bridgeport, CT, earning his doctorate of chiropractic and master's degree in human nutrition. Dr. Schreiber is also double board certified in rehabilitation and clinical nutrition, blending the two when needed to get the best results in the quickest amount of time.
In addition, Dr. Schreiber has spent thousands of hours in post-doctoral training including acupuncture, the McKenzie method, kinesiotaping, spider tech tape, rock tape, functional movement screen, post-surgical rehabilitation, and nutrition. These additional specialty certifications complement his board certifications, giving a unique approach to patient care – second to none.
Dr. Schreiber looks at each patient uniquely; no two patients have the same treatment plan. He believes in one-on-one care so that patients can get the best results. Using this holistic approach to care, he is able to comfortably treat patients from infants to 98 years of age, not only eliminating pain but preventing re-occurrences. When seeing Dr. Schreiber, you can be assured that he is putting you first. You will find flexible appointments, a personable and friendly atmosphere, and a caring doctor to take care of your needs.
In addition to his chiropractic practice, Dr. Schreiber is a licensed dietitian/nutritionist and a certified nutrition specialist. He is comfortable treating a wide variety of conditions, not solely musculoskeletal. His nutrition practice specializes in healthy lifestyle changes so that you can feel and look your best. He uses a functional medicine approach that utilizes conventional and complementary lab testing to monitor your treatment.
Dr. Schreiber is a member of the American Chiropractic Association and is on the board of the American Chiropractic Association Rehabilitation Council as the research coordinator and also as marketing coordinator. He is the past vice-president of the Delaware Chiropractic Society and was voted Delaware's chiropractor of the year.
Dr. Schreiber is frequently asked to contribute or guest write on many topics related to health. He has been featured online and in print for many media outlets, such as the Huffington Post, The Active Times, DIYactive.com, WebMD.com, Zliving.com, HealthCoast.com, Chiroeco.com, GoWellPath.com, Prevention, Zliving, Healthline, TheDailyMeal, SheKnows, ThrilList.com, Bustle.com, Care2.com and HoneyColony.com.
Dr. Schreiber can be contacted via his website www.MNspineandsport.comm.
---
Alexis Mallery
Personal Trainer
Alexis was trained in Russian Ballet for 12 years before finding her love of bodybuilding and fitness. She also graduated Magna Cum Laude with a Bachelor's in Psychology, and has extensive work experience with behavioral therapy, psychological case management, and at-risk youths, which allows her to approach fitness and training from a mental health standpoint.
Her favorite quote concerning fitness is "Discipline is just choosing between what you want now and what you want most."
Alexis is grateful to be a NASM-certified personal trainer and a Mad Dogg Athletics-Certified Spin Instructor. Her mission is to help all individuals achieve their best selves, and have the happiest and healthiest lives possible. Her specialties are resistance training, TRX, bodybuilding, HIIT/VIIT/LIIT, spin, corework, functional moment, nutrition, and weight loss.
She has ample experience working with all demographics – toddlers to seniors – as well as teaching/training at some of the top gyms in LA for years.
She is honored to be a contributor for DIY Active and wishes to inspire and motivate all readers. Please feel free to email her at alexismallery121@gmail.com for more info about wellness, fitness, and personal training including virtual options. She is currently offering outdoor group training and personal training for LA-based individuals as well.
Thanks so much for taking the time to read this and have a beautiful day!
---
Got what it takes to be part of our expert crew? Contact us!