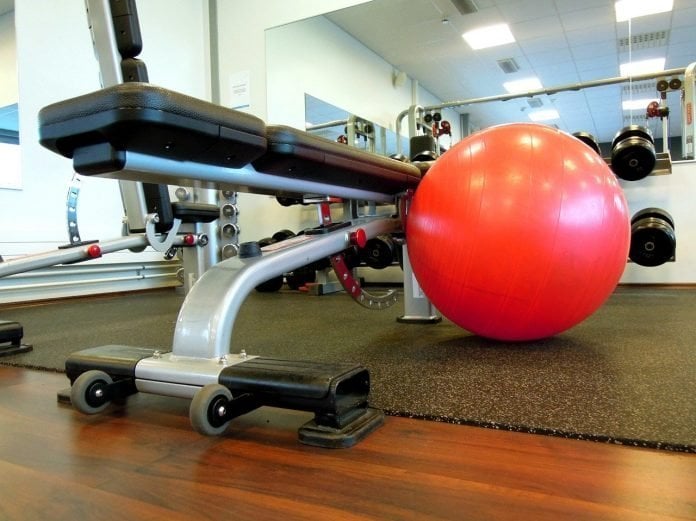 Key Exercise Equipment You'll Love
Mirror has become the latest fitness craze among workout enthusiasts. Experts say that it works like a unique exercise apparatus that allows people to focus on the instructors while monitoring their own reflections as well.
Key exercise equipment to check out
It creates a motivating environment for your dynamic exercise routines while taking your practices to a whole new level. Also, it provides fitness lovers an opportunity to record their workout sessions for social media updates.
In short, mirrors have become an integral part of endurance sports, weight training, and fitness space and are key exercise equipment.
Why gym mirror is used so frequently by fitness lovers?
Studies reveal that some people get inspired to lift weights with more power when they keep on looking at their appearance in the mirror. Staring in your own eyes makes you feel motivated and encouraged to achieve your targets.
Mirrors help fitness lovers to get instant feedback about their workout techniques. They can watch how their muscles are contracting; they can focus on their growth by monitoring their performance with each passing day.
It gives more potential to optimize your growth. That is why fitness trainers often recommend installing large mirrors on the gym walls. It is a part of functional fitness routines and simplifies the process of getting into shape.
Mirrors create a psychological impact on fitness lovers and help them to improve their performance with ease of passing day. Also, they make it safe to execute tough exercises with continuous monitoring.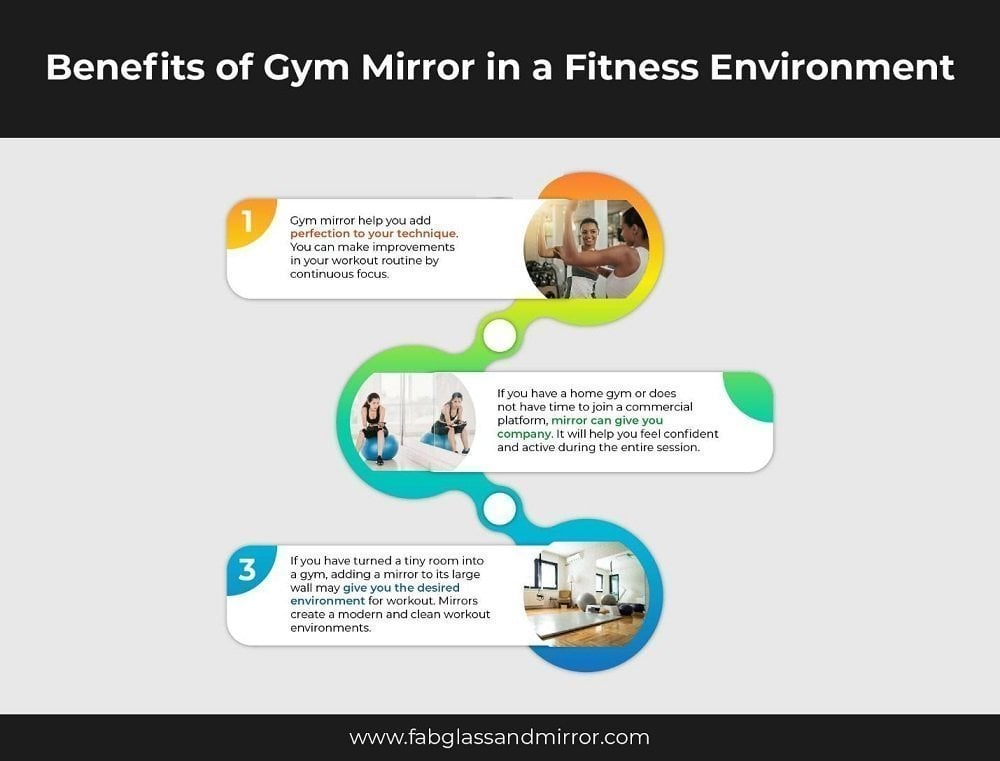 How much does it cost?
The market these days is loaded with a variety of designs and shapes for the mirrors. You can pick something simple and fancy as well. But before you choose any random product from the market, it is better to check the requirements of your gym room. First of all, measure the dimensions of the wall on which you will be installing the mirror. Check what aesthetics and appeal will work for the room.
At the same time, it is better to check your budget so that you can set the entire room without putting the burden on your limited budget. Generally, simple gym mirrors can be found within the price range of $10 to $20.
If you are interested in getting fancy mirrors for your gym, they may cost somewhere around $100 to $500. The price may vary depending on the size of the room.
Benefits of gym mirror on creating a fitness environment
There are so many amazing reasons to add a mirror to the gym premises; a few of them are listed below:
Add perfection to your technique
It is definitely good to see how your body appears while hoisting a set of weights. Many fitness lovers, especially men, find great pride in doing so. Also, when you are practicing a new yoga pose, stretching technique, or endurance exercise, mirrors provide you continuous updates about your progress.
Mirrors are also important to avoid injuries during tough fitness exercises. Many people need to appoint other people to check if they are following the right technique or not. But when you have a gym mirror, it becomes easier to monitor and correct everything yourself.
Mirrors give you a company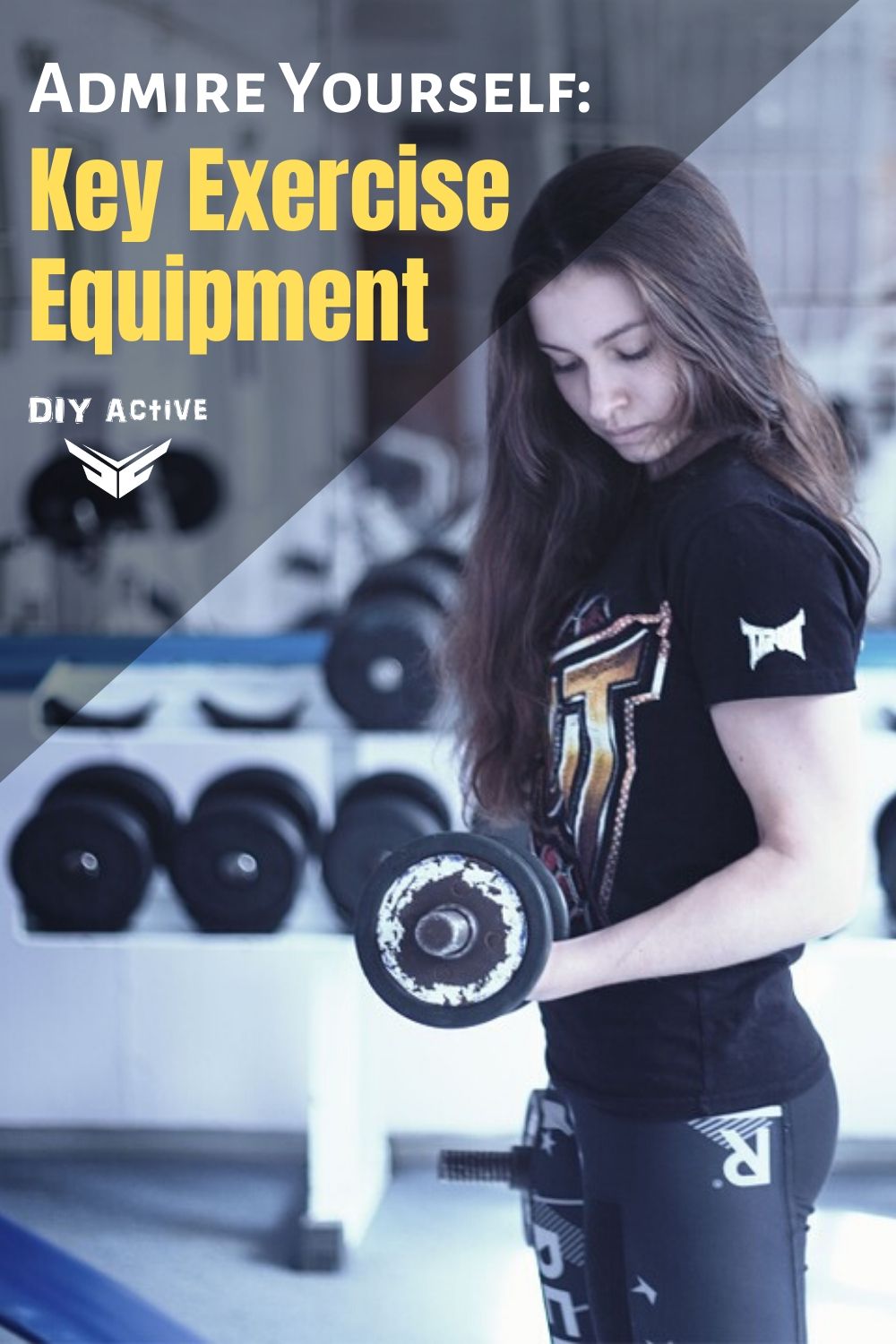 If you have created a home gym and do not find time to join the teams at commercial platforms; mirrors can give you a company. It will help you feel confident and active during the entire session. You will always be encouraged by this fitness companion to achieve a gorgeous body shape.
Mirrors also allow you to get wild with your imaginations and then setting up new goals for new achievements. You will definitely love to see yourself working hard to meet those targets.
Add more space to the tiny gym room
If you have turned a tiny room at your home into the gym, the chances are that it doesn't give you the desired feeling for the workout.
Adding a mirror to its large wall may solve the trouble. Without any doubt, mirrors create a contemporary and clean environment for your workout sessions. Also, it is the best way to add inexpensive finishing to your existing home gym room. Experts say that mirrors can also add brightness to your dark gym room and can help you save much on utility bills.
There is no need to buy fancy and expensive things to decorate your exercise area. A mirror completes it with a motivating touch while adding more elegance to the room.
Wrap-Up
Well, now you are aware of the amazing benefits of adding a mirror to your home gym. It is good to go online and check some of the best options to meet your requirements.
Make sure you invest in the highest quality glass that can serve you in the long run. Soon you will be able to improve your performance for achieving enhanced fitness levels.
Disclosure: In the spirit of full disclosure, DIYactive.com may be compensated in exchange for featured placement of certain reviews or your clicking on links posted on this website.