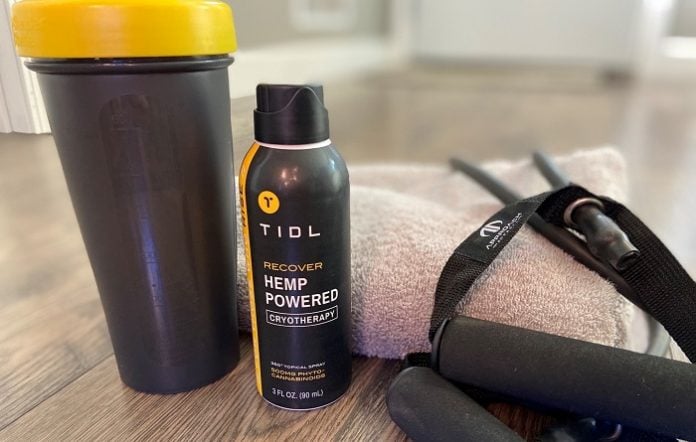 TIDL Review: Cryotherapy Topical Spray
Formulation + Experience + Effect = Performance. With this simple formula, The Anthos Group has revolutionized the muscle recovery process like never before. With the new TIDL Hemp-Powered Cryotherapy Topical Spray, you can achieve your fitness goals faster and easier. How?

Cryotherapy Topical Spray
The answer lies in each step of the equation above. Between a specialized formula using plant-based science, the tailor-made experience for ease and comfort, and the instant effect of cryotherapy and quick absorption, you can achieve the performance boost of being a stronger competitor all-around.
Formulation
The foundation of any good treatment is formulation. In this case, the recipe that makes the TIDL Hemp-Powered Cryotherapy Topical Spray work so well has taken years of research to realize.
It all starts with a plant-based formula for muscle recovery. A key ingredient is 500 mg of plant-based cannabinoids.
These help to boost long-term muscle recovery while at the same time treating pain and inflammation directly at the source.
Experience
There are a number of different delivery options for cryotherapy treatment. The TIDL Hemp-Powered Cryotherapy Topical Spray has a 360-degree spray angle design that allows for effortless full-body application at any angle. That means that you don't have to wait around for someone to rub a cream on that hard-to-reach muscle on your back.
The spray offers another advantage. By being aerosolized, these small droplets are easy to absorb for fast-acting pain relief. As soon as you spray it where you need it, you can feel it.
This is definitely the case, you can feel TIDL working the moment you spray it on your sore muscles. Instant cooling for sore muscles after a tough workout! More on that below…
Effect
Pain is one of the biggest limiting factors when it comes to exercise and recovery. Any number of products offer pain relief but take too long to start working.
Between the specially designed formula and the all-angles spray can, the TIDL Hemp-Powered Cryotherapy Topical Spray has an instant effect. Combining trusted scientific processes like cryotherapy techniques, cannabinoids, and enhanced absorption, this product acts quickly and keeps working as the day goes on.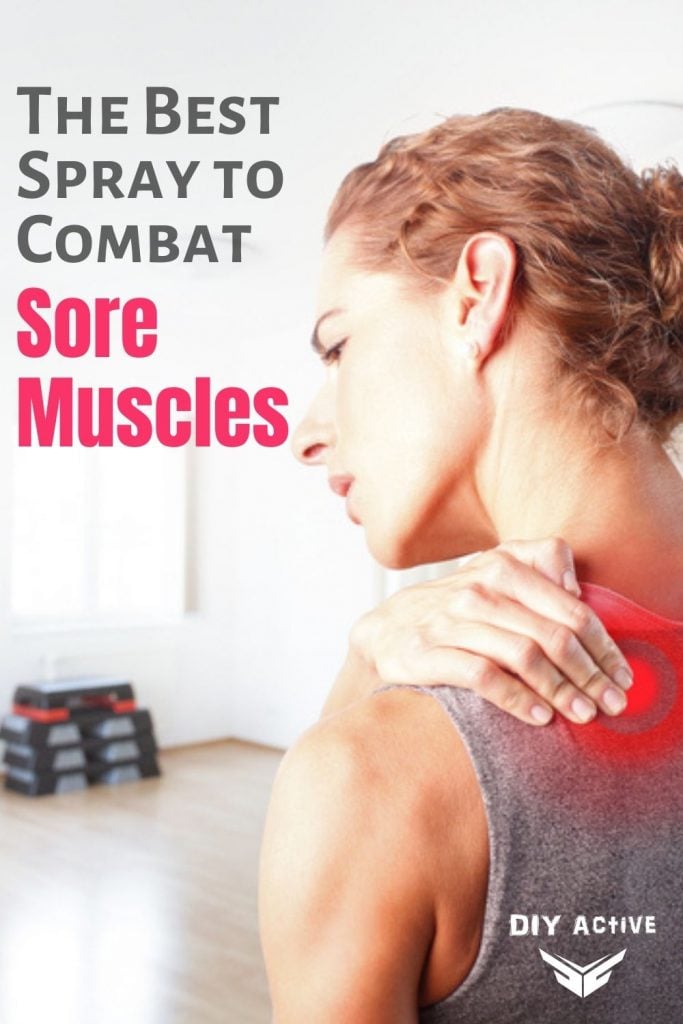 Instead of sitting around sore waiting for your pain relief creams or rubs to set in, you can get right back to work, school, or whatever else you are doing without worrying about the soreness that comes from a workout.
Spray and know it's going to work instantly.
Performance
What happens when you combine the balanced, plant-based therapeutic treatments with an easy-to-use spray can that provides quick relief?
You become a stronger competitor, that's what. Any athlete can tell you that true strength doesn't just come from the workout – it comes from the recovery.
The TIDL Hemp-Powered Cryotherapy Topical Spray has combined all of these important aspects into one high-quality product to help you reach your peak condition.
Wrap-Up
Countless athletes- runners, hockey players, fighters, and many more- trust the TIDL Hemp-Powered Cryotherapy Topical Spray to help them stay at their best.
Whether you are a fitness buff hitting the gym just about every day, a weekend warrior looking for a quick recovery, or trying to get back into the fitness game and needing a little boost to stay pain-free, the TIDL Hemp-Powered Cryotherapy Topical Spray is just what you need to be on top of your game.
We truly enjoyed how effective it was and the relief it provided our sore muscles. We are excited for the other products TIDL is soon to come out with so be sure to stay tuned. Until then, get TIDL and get back in motion!
Get yours here!
Images via Dreamstime.com
Disclosure: In the spirit of full disclosure, DIYactive.com may be compensated in exchange for featured placement of certain reviews or your clicking on links posted on this website.