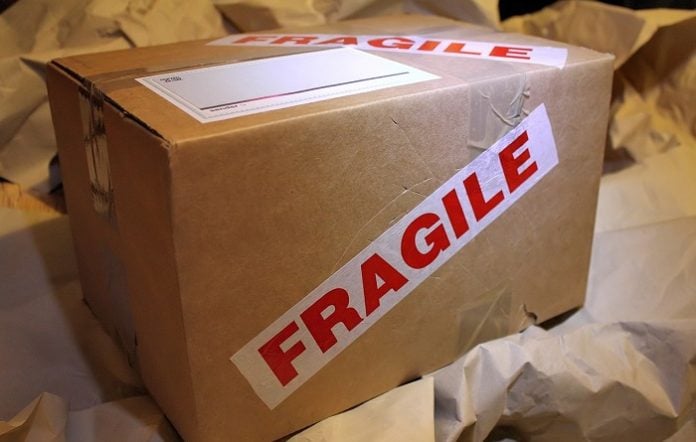 Best Subscription Boxes Every Man Should Try
Every year, we all set new goals. Maybe we are trying to hit the gym more often, eat better, or grow our wardrobe. The best subscription boxes are a great solution to these challenges but there are so many services out there…

Best Subscription Boxes for Men
How can you find the right subscription box for you? Here are some of the most outstanding brands to fit your lifestyle. Unlike other lists, our team tried each one of these awesome brands out to give you the facts! From budget-friendly to luxury subscription boxes, we break it down.
BREO BOX
Sometimes, there are things that you realize you need that you didn't even know existed before! BREO BOX takes the guesswork out of keeping up-to-date with the things you want. With a quarterly delivery, you get all of the things you need without even having to shop.
This could include anything from quality essentials for around the house like a cold-brew coffee maker or luxury cocktail shaker, hobby items like an HD Video Drone or Smart Garden system, or even a tea tasting kit or scented candle to make your house feel more like home.
We loved BREO BOX. It had interesting gear and gadgets that matched the season and you really never know what you're going to get which is the fun in it! The cool factor is a 10+ on this one!
Preorder now for the upcoming Summer box which ships mid-May.
Cost: Get this $300 value for $159 per quarter: Free Shipping on all orders at BREOBOX.com!
Bonus: Exclusive Promo Code: Save $20 – DIY20
Menlo Club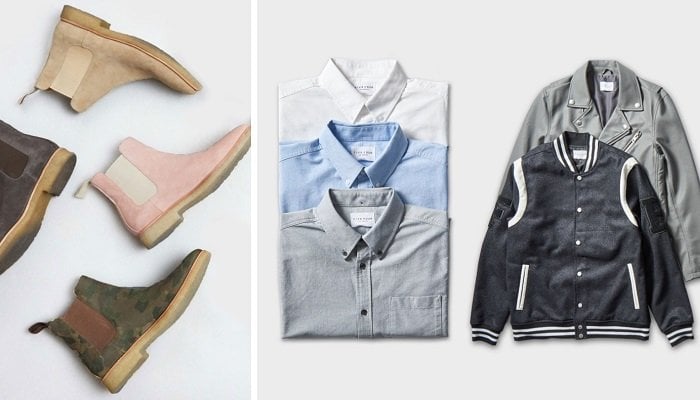 Combining the quality brands of New Republic footwear, Grand AC athleisure wear, and Five Four contemporary wear, the Menlo Club is the connection you need to look your best. Every month, you'll receive 2-3 items from the brands mentioned above to fit your style and size.
Along with the monthly shipment, as a member, you will have access to the full Menlo shop with free shipping, up to 25% off on select items, and access to member-exclusive sales. There's no commitment and your membership can be canceled after as little as one month, meaning it is a low-risk must-try subscription!
We thought they had a great selection of styles and were impressed by how this took our fashion game up a notch (or 5). Ditch the shopping, go with Menlo.
Cost: Starting at $60 per month: Menlo Club
Trendy Butler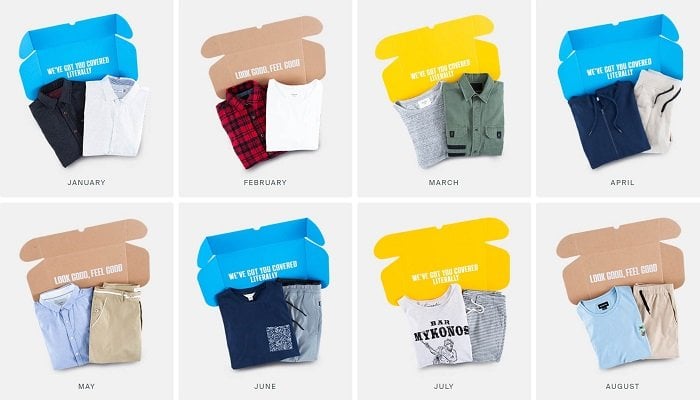 Shopping for just the right item can be time-consuming and expensive. Don't you wish you could have a personal assistant to take care of finding clothes you would like? With Trendy Butler, you can have exactly that.
Trendy Butler shops around for the best deals on the styles you love and sends you a monthly order with items that fit your size and taste. If you decide you don't like what you get, you can always exchange it for something else that you like better. With no hidden fees or commitments, Trendy Butler takes the stress out of shopping and lets you focus on your look.
We thought they had a great selection that was very trendy and tasteful to help any man level up their fashion game. If you hate shopping but want to look great, this is for you!
Cost: Get $150 worth of clothes for $65 per month: Trendy Butler
Flaviar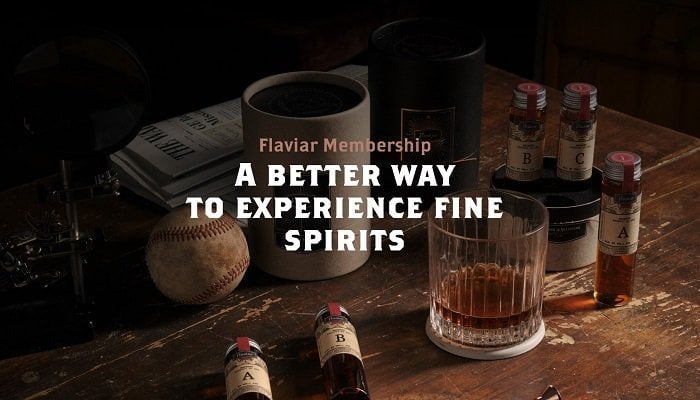 Did you know that the average bar and liquor store might carry only 10-50 brands of liquor? Of course, some classics deserve to stick around. Still, how can you possibly try the smaller brands that just might be the best?
Flaviar offers a membership that includes quarterly shipments of bottles to find your new favorite, free shipping from their huge variety of drinks, and even invitations to exclusive tasting events. Not sure what you like? Flaviar has a helpful quiz to see what you've tried and what you like, and then they can send what they think you'll like.
If you're into finding new spirits, this is for you! We loved the selection and the new rums they sent. Ready to improve your home bar?
Cost: Starting at $25 per month: Flaviar
Gentlemen's Box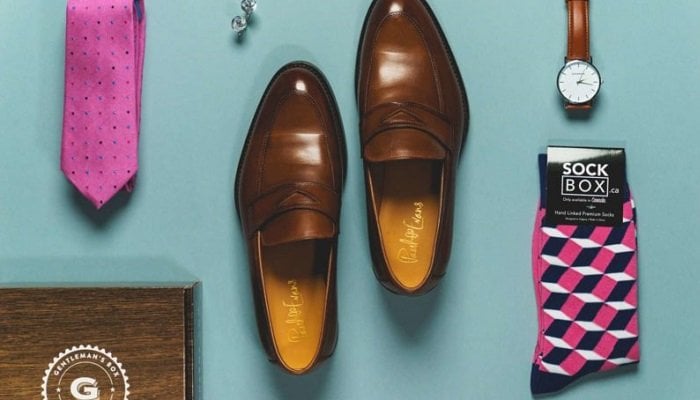 Looking to stay in fashion with the latest accessories? Gentlemen's Box is the answer. It will simplify your shopping experience and enhance your lifestyle instantly. These must-have accessories for men are the perfect way to look great and feel even better.
Whether you go with the Classic or Premium subscription, you will be pleased with the variety of style game-changers. For example, past Classic boxes have included ties, socks, cuff links, pocket squares, tie clips, and grooming samples. You're almost guaranteed to look good and feel even better!
Cost: Starting at $29 per month: Gentlemen's Box
Bonus: Exclusive Promo Code: 20% Off – DIY20
Musclebox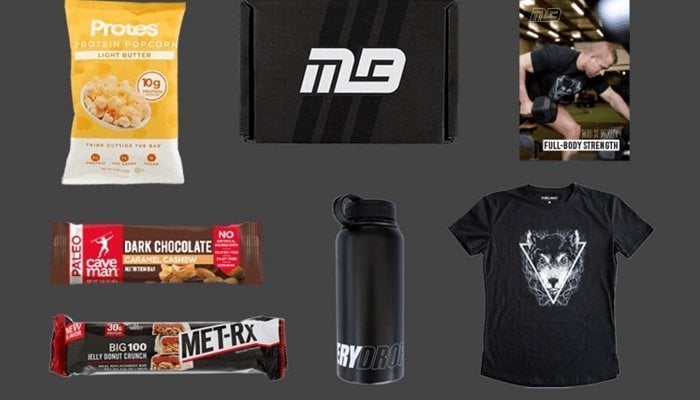 For the gym addict in all of us, Musclebox can get you everything you need. Need workout clothes? They're in your shipment. Pre-workout and protein powder to get you pumped up? That's in there too. What about gear and a bag to store it all in? That can be in your Musclebox too.
The best thing about Musclebox is the fact that it is clearly made by workout enthusiasts, for workout enthusiasts. Everything you get in your box will be hand-picked to help improve your performance, boost your motivation, and make sure you have the tools you need to enjoy your workout.
We thought they had a great selection of nutrition (bars/protein/snacks/drinks) equipment (bands) and gear (shirts/bags). Plus, it comes with a workout you can do with the equipment you received.
Cost: Get $50 worth of gear for $22.99 per month: Musclebox
Short Par 4
Subscription boxes that provide clothes might offer high-end fashion, but it's rare that they can cater to your exact needs. When you love golf, it spills over into everyday life. You don't just buy your golfing outfits for the functionality and comfort of it, you buy them for the style. Why should that style have to stay on the golf course?
Thanks to the team behind the scenes that understands the golfer's lifestyle, every month you'll receive a custom-made box with just what you want. With 4 different membership options available, you can be sure you're getting exactly what fits your needs.
This is your "Your Personal Style Caddy". We thought this is a great box for the golfers out there with quality brands! Every golfer needs to try this!
Cost: Starting at $49.99 per month: Short Par 4
Fit Lifestyle Box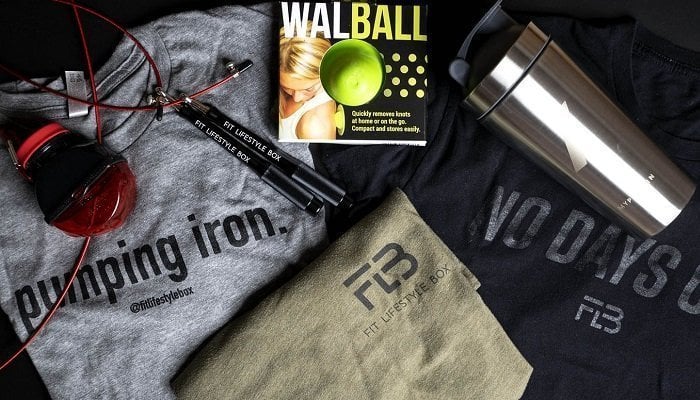 People that are into fitness know that fitness isn't a hobby or something to turn on when you need it. They know that it's a lifestyle, something that's always in the back of your mind. With the Fit Lifestyle Box, you'll get things that you probably would have gotten otherwise.
The Fit Lifestyle Box isn't supposed to blow you away with some novel new product. Instead, they bring you quality items at a low price. Every box includes a product, like a t-shirt or something along those lines, as well as snacks and samples of supplements. The best part of the box? The 30-day challenge workout to keep your fitness fresh and enjoyable.
We thought this box came with a great collection of protein bars, supplements, gear, and shirts! Plus, it's a veteran-owned company. We can always get behind that!
Cost: Starting at $24.00 per month: Fit Lifestyle Box
Shield Box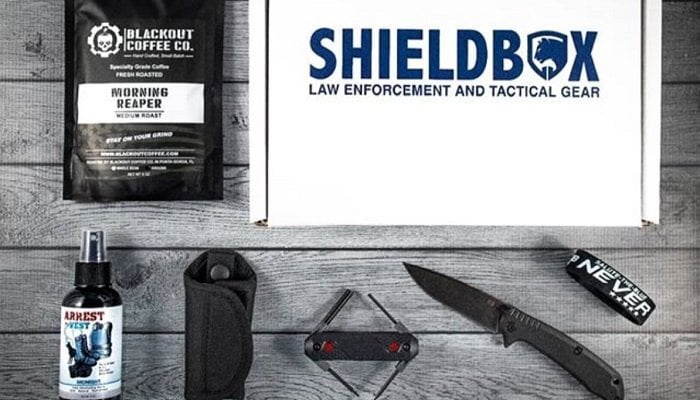 A must-have for a law enforcement professional or anyone who wants top-of-the-line security tools. This includes tools to be used by police or security professionals, emergency medical supplies, survival equipment, energy products, informational guides, and of course apparel and patches.
While some subscription boxes buy large quantities of low-quality items for their boxes, Shield Box only buys the highest quality, professional-grade equipment. In addition, if there is something that they have offered in a past box that you want in particular, you can buy it from their shop separately. Either way, you know that you are getting the tools and equipment you need to stay safe.
This one was a cool factor of 10+! We thought it came with a great assortment of neat gear for those who defend!
Cost: Get up to a $100 value for $54.95 per month plus SH: The Shield Box
BBQ Box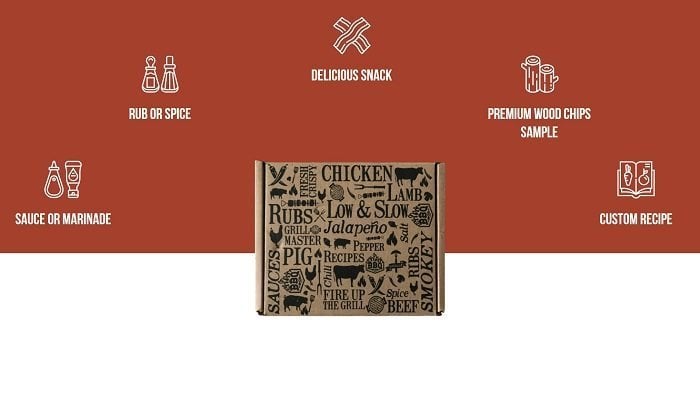 This is definitely the most delicious subscription box on the list. While other lists might give you a snack here and there, this box is devoted to flavor. A monthly subscription offers a number of pricing plans based on how long you plan to subscribe.
Inside every box, you'll find a sauce or marinade, a rub or spice, some high-quality wood, and a recipe to put all of those together to make a delicious meal. Don't have the patience for that? Don't worry, each box also includes a snack to hold you over until your fabulous custom meal is ready.
This is a must-try for the grill heads out there. We thought it came with a great assortment of BBQ sauce/marinade, rubs/spice, jerky/snack, smoking chips, and recipes!
Cost: Starting at $24.99 per month: BBQ Box
Harry's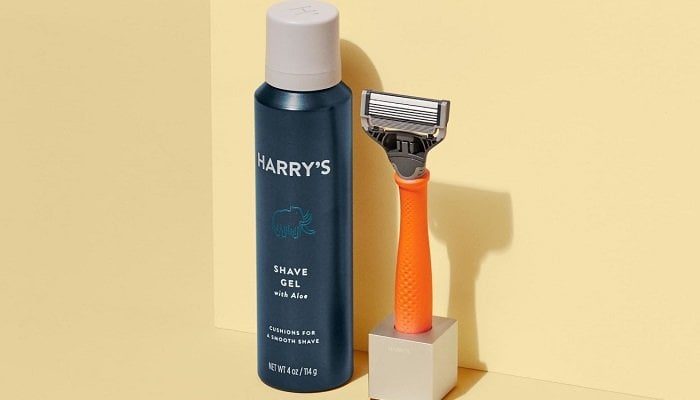 According to some estimates, men spend about 3,000 hours of their life shaving. Some men think very little about shaving, it's simply a chore to stay looking professional. On the other hand, some men spend hundreds of dollars on expensive shaving equipment. A Harry's subscription helps you find the happy middle.
Boasting a price of $2 per blade delivered to your door, Harry's is revolutionizing the way we shave. With a privately owned factory, they are able to offer the lowest price possible while keeping the quality you expect from an expensive razor. While you're at it, check out their great selection of other grooming supplies including shampoo, hair products, and face washes.
We love this because it makes it so easy to have a great, clean shave every time.
Cost: Starting at $15: Harry's
Wrap-Up
What did we miss? Did we leave your favorite brand off our list of best subscription boxes? Drop us a note below!
Disclosure: In the spirit of full disclosure, DIYactive.com may be compensated in exchange for featured placement of certain reviews or your clicking on links posted on this website.