A yogic lifestyle is more than just performing asanas. You have to embody the principle of yoga on your mind, body, and soul. This yoga lifestyle blog will introduce you to the yogic lifestyle made easy.
Here are some steps to start your path toward mindfulness and fitness:
Choose the yoga style you enjoy – There are styles of yoga you can try. There's Hatha, Vinyasa, Ashtanga, Bikram, Anusara, and more. Choose the style you'll enjoy long-term and the one that suits your body.
Switch to natural food choices – Aside from the yoga routine you're going to perform, you should also mind your diet. As the famous line goes, 'you are what you eat. You should fill your body with healthy meals that will prepare you for yoga sessions.
Make a schedule – A yogic lifestyle is orderly, so you should come up with a schedule and stick to it. You should get up at the same time every day and follow a yoga routine religiously.
Meditate – Meditation is a key component of a yogic lifestyle. The best fitness blogs like DIY Active will help you start a meditation routine to achieve mindfulness.
Transform your home into a yogic environment – You can only live a yogi lifestyle if your home is set for it. Start decluttering and free up space where you can breathe and relax. You can also add spiritual décor or paint your home with the color you associate with peace.
Breath and move like a yogi – Proper breathing are important for every yogi. You absorb positive energy when you breathe in and release negative vibes as you breathe out. It's a great way to calm your nervous mind.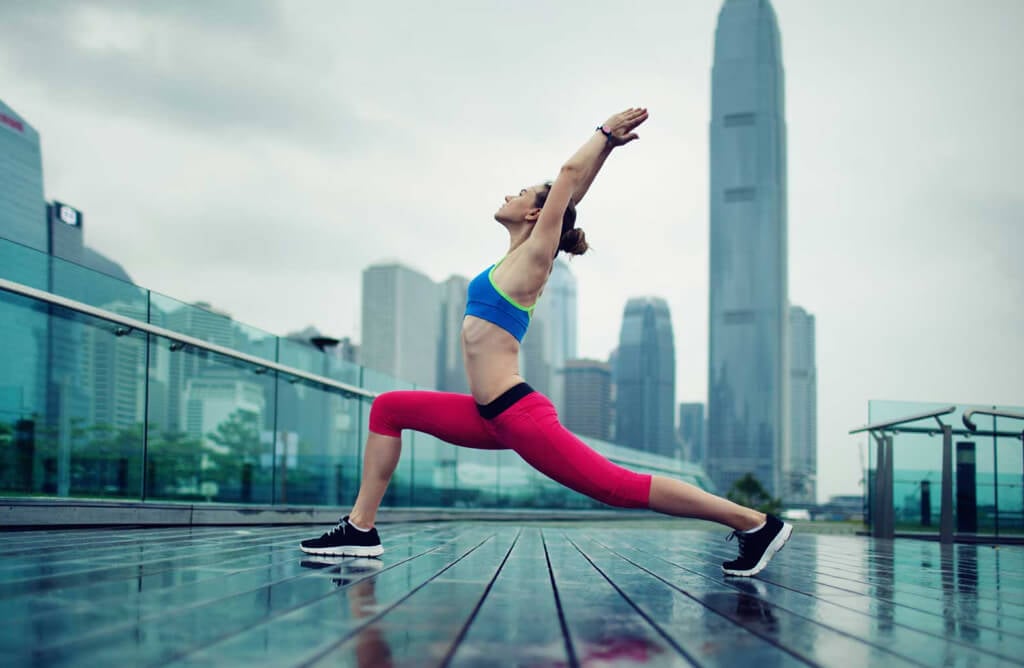 What are The Best Yoga Lifestyle Tips for Beginners?
For aspiring yogis, it's important to start with the right footing. Aside from the best fitness ideas, we also have these tips for beginner yogis:
Find the right yoga teacher – Your success in the yogic lifestyle largely depends on your yoga teacher. You should look for a yoga instructor you can connect with. The teacher should unleash your full potential through proper guidance.
Stop comparing – Each yogi is different, so you should never compare your progress to anyone. Every yogi started with the basics. Day by day, you will improve and achieve the things you want to do.
Take it one pose at a time – Yoga isn't about perfecting a pose right away. Take it one asana at a time. You can always ask your yoga teacher for assistance in case you need to modify the pose.
Stay hydrated – Every yogi never forgets to bring one thing: a water tumbler. It's important to keep your body hydrated. You should avoid alcoholic and sugary drinks, too.
Practice at home – Your routines don't end once you exit the yoga studio. Keep practicing at home so you'll be prepared for the next sessions.
Dress for comfort – Dress to impress isn't a thing in yoga. You should always dress for comfort. Loose clothing that stays on is ideal. This will allow you to move without feeling restrained.
Disclosure: In the spirit of full disclosure, DIYactive.com may be compensated in exchange for featured placement of certain reviews or your clicking on links posted on this website.