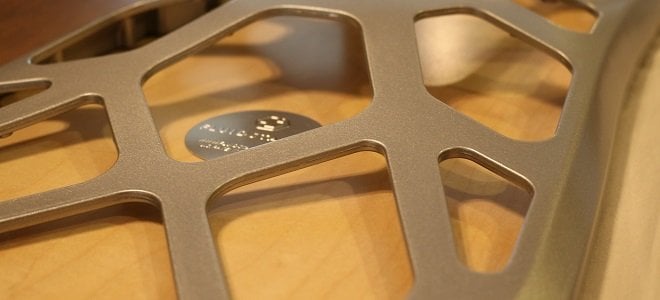 Looking to Improve Your Balance?
Sitting all day can really take its toll on your body. From tight hips to just terrible posture, it's time to get up and moving… That's where the Fluidstance comes in. If you want to improve your balance, mobility and stability check out this Fluidstance review as we see how it can get you moving and active. It's time to get stable!

Fluidstance Review: Overview
Whether you sit in front of your computer all day or you simply want to improve your balance, we all can use increased stability!
But how can you possibly improve your balance while at work, school, or working at home?
Check out the Fluidstance Level which sorta looks like a skateboard without wheels that can improve your health! Basically, it's a flat board with a metal bugle on the backside which makes you balance when you stand on it. So what's the big deal, right?
Quality
This is how the makers of Fluidstance describes it, "The Level (the name of the board/product) is a beautifully designed tool that brings motion to any common work or meeting area." So when you have confidence like that in your product, does it stack up?
Simply put, yes! This is one of the most beautifully crafted products I've used. From the great wooden base to the beautiful architecture on the underside of the board! It's one good-looking piece of equipment that can help anyone.
Not only is it naturally sourced as Fluidstance described, "We've gone the extra mile to use eco-conscious materials in our fabrication process. Our Handmade Level top deck is made of bamboo, one of the world's most abundant and renewable resources… It's all part of our bigger mission to be responsible borrowers from mother earth, for team members and customers alike."
Plus, over 90% of the Level production occurs here in the USA! Eco-conscious and made in the USA!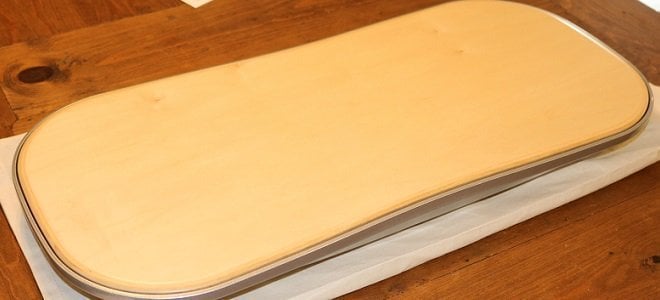 Practicality
From the classroom to the meeting room to the gaming station, this can be used anywhere where you normally sit the entire time. Why sit there and slouch? That's where the Fluidstance comes into play. You can use this awesome piece of equipment anywhere to get you up and active. It's a wonderful tool to get you moving at any age.
Kids won't get off the couch? This is a fun way to get them up without them realizing they are actually moving!
The idea is to use the Fluidstance Level to get you active without realizing you are active. Instead of playing Xbox on your arse, jump on the Level and play. Your body will naturally work on stabilizing itself while your brain is pwnin' noobs on Call of Duty.
This causes your body to use smaller muscle groups that support balance (which are commonly ignored) and create muscle memory to improve your stability. Win-win!
Think it's hard to get on and off of? No worries, simply step to one side of the board (which will put it on the ground) and simply step off! Want to get back on? Reverse the process and balance, spin around, move, and work on increasing your stability and mobility!
Not only that, it comes with a handy carrying bag and user manual to get you going!
Note: Make sure to practice using the board by holding onto something for balance in order to avoid injury. As with any piece of exercise/health equipment get very comfortable with it and use it properly. After a few times using it, you will get the hang of it. Check it out:
Wrap-Up
No joke, this is one of the most quality, useful products I've tried in a while (use with caution at first)!
Check it out for yourself over on their site and see if you think it would be a good active tool for you!

Latest posts by Josh Anderson
(see all)
Disclosure: In the spirit of full disclosure, DIYactive.com may be compensated in exchange for featured placement of certain reviews or your clicking on links posted on this website.