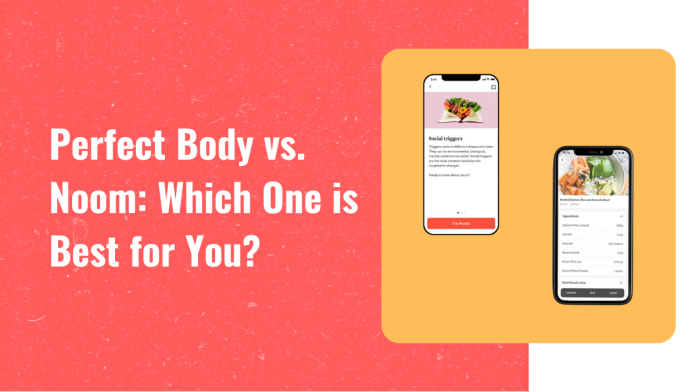 Are you looking for a weight loss program that suits your lifestyle and budget? With so many options available, it can be overwhelming to decide which one to choose.
Two popular programs are Perfect Body and Noom. Both claim to help you lose weight and live a healthier life, but which one is better?
In this post, we will compare Perfect Body and Noom, and help you decide which one is the right fit for you. Whether you are a busy professional, a stay-at-home parent, or a fitness enthusiast, we've got you covered.
So, buckle up, and let's dive into the Perfect Body vs Noom comparison!
Perfect Body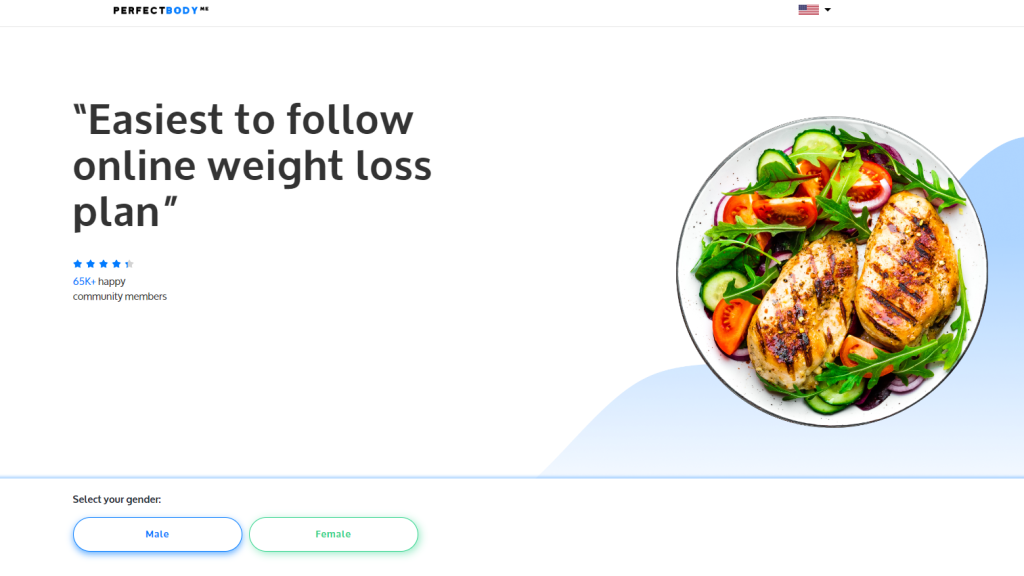 Perfect Body is a weight loss program that helps people achieve their ideal body weight and shape. It offers a combination of healthy eating habits, personalized exercise plans, and mental and emotional support to help users reach their goals.
The program also includes a mobile app that provides users with access to various features. These include healthy recipes, workout routines, and support groups. This program is designed to be convenient and user-friendly, making it accessible to people with busy lifestyles.
Perfect Body's main goal is to provide a holistic approach to weight loss and to help users achieve their desired body transformation without resorting to crash diets or extreme workout regimens.
How It Works
Here are the steps for how Perfect Body works:
Sign up and complete the initial assessment to determine your fitness level, goals, and preferences.
Receive customized meal plans and workout routines tailored to your needs and preferences.
Use the Perfect Body app to track your progress, including your meals, exercises, and weight loss.
Stay motivated with daily reminders, challenges, and support from the Perfect Body community.
Achieve your fitness goals with regular check-ins and adjustments to your plan as needed.
Key Features
Here are some key features of Perfect Body:
Personalized meal plans: Perfect Body creates customized meal plans based on your goals, dietary restrictions, and preferences.
Fitness program: The program includes a fitness program tailored to your fitness level and goals.
Online coaching: You get access to a personal coach who helps you stay accountable and motivated throughout your fitness journey.
Calorie tracking: Perfect Body helps you track your daily calorie intake and monitor your progress.
Recipe library: The program has a library of healthy and delicious recipes that you can choose from.
Community support: You can connect with other Perfect Body members in a supportive online community.
Mindfulness training: The program includes mindfulness and stress-reduction techniques to help you manage stress and anxiety.
Regular progress updates: You get regular progress updates to help you track your progress and adjust your goals accordingly.
Pricing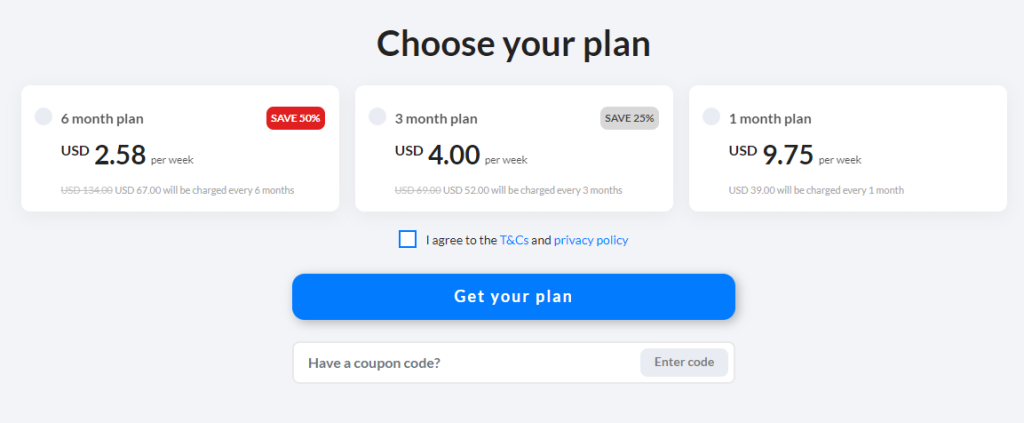 Here's an overview of Perfect Body's pricing:
1 month subscription: $9.75/week or $39.00/month
3 month subscription: $4.00/week or $69.00/month
6 month subscription: $2.58/week or $134.00/month
Click here to check out our detailed Perfect Body review.
Noom
Noom is another weight loss and wellness app that uses a personalized approach to help users achieve their health goals. It combines the power of technology with the guidance of human coaches to provide a unique experience.
Noom's app tracks your food intake, exercise, and weight, and provides customized coaching and feedback to help users make healthier choices. It also offers a range of features like in-app messaging, group support, and educational resources on topics like nutrition, stress management, and mindfulness.
Noom's approach is based on the principles of behavior change psychology, focusing on sustainable lifestyle changes rather than fad diets or quick fixes.
How It Works
Here are steps for how Noom works:
Personalized Assessment: Noom starts with an assessment that helps to create a personalized weight loss plan based on your goals, lifestyle, and preferences.
Calorie Budgeting: Noom uses a unique color-coded system to help you monitor the calorie density of the foods you eat.
Tracking: Noom has a built-in tracking system that helps you log your meals, exercise, and weight progress.
Coaching: Noom offers 1:1 coaching from a personal coach who provides guidance, motivation, and support throughout your weight loss journey.
Community Support: Noom has a community of users who can support and encourage each other on the app.
Key Features
The top key features of Noom are as follows:
Personalized meal plans and fitness goals based on your lifestyle and preferences.
Comprehensive food logging system that tracks your meals and snacks.
Coaching from a team of health experts, including a personal coach who offers support and guidance.
A behavior change program that focuses on developing healthy habits and overcoming mental barriers.
Interactive challenges and quizzes that help you stay motivated and engaged.
Integration with wearable fitness trackers and other health apps.
In-app community forums where you can connect with other Noom users for support and accountability.
Regular progress reports and feedback to help you track your progress and adjust your goals.
Pricing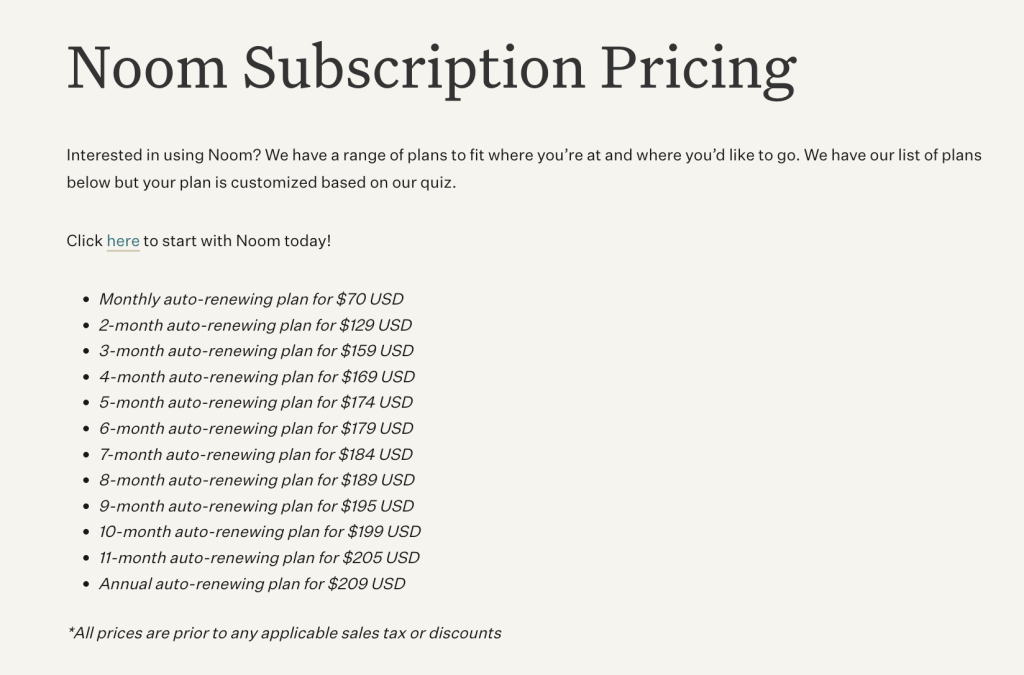 The pricing of Noom is as follows:
Monthly auto-recurring plan: $59/mo
2-month auto-recurring plan: $150 ($75/mo)
4-month auto-recurring plan: $199 ($49.75/mo)
6-month auto-recurring plan: $249 ($41.50/mo)
8-month auto-recurring plan: $299 ($37.38/mo)
Annual auto-recurring plan: $199 ($16.58/mo)
Comparing Perfect Body and Noom
Here's a detailed overview of the Perfect Body vs Noom comparison:
| | | |
| --- | --- | --- |
| Factors | Perfect Body | Noom |
| Approach to weight loss | Focuses on exercise, meal planning, and coaching | Emphasizes behavior modification and psychology |
| Pricing | $2.00 – $9.75 per week | $59 – $249 per month |
| Free trial | 7-day | 14-day |
| Meal planning | Provides customized meal plans | Provides daily meal suggestions with color-coded system |
| Coaching | Offers live coaching sessions with trainers | Provides access to virtual coaches and community support |
| Tracking | Tracks exercise, food, and weight progress | Tracks food intake, steps, and exercise |
| Accessibility | Available on web and mobile devices | Available on web and mobile devices |
| Scientific support | No scientific backing | Based on scientific research and peer-reviewed studies |
| Success rate | Not specified, but has a positive customer rating | Claims to have helped over 50 million people lose weight |
Pros and Cons of Perfect Body
Here we'll explore the major benefits and downsides of Perfect Body.
Pros
Customized meal plans
Daily coaching support
Science-based workouts
In-app progress tracking
Affordable pricing
Cancel subscription anytime
Positive customer rating
Easy-to-navigate app
Cons
Limited food choices
Limited workout variations
No personal coaching calls
Pros and Cons of Noom
We'll explore the main advantages and drawbacks of Noom below.
Pros
Personalized coaching
Focus on whole foods
Easy-to-use app interface
Group support system
Goal setting and tracking
In-app educational resources
No food restrictions
Encourages mindfulness
Cons
Can be expensive
Limited one-on-one support
May not be suitable for severe medical conditions
Click here to explore our extensive Beyond Body vs Perfect Body vs DoFasting vs fitMom comparison.
Both Perfect Body and Noom have their own unique strengths and weaknesses. However, if you're looking for an affordable program that offers customized meal plans, personalized coaching, and a supportive community, Perfect Body might be the better choice for you.
With its flexible pricing options and user-friendly app, it provides a convenient and effective way to achieve your health and fitness goals. Overall, Perfect Body is a great option for anyone who wants to improve their health and lose weight in a sustainable and enjoyable way.
Click here to get started with Perfect Body today!
P.S: Use our exclusive code to Save 85% on 12-month plans and 60% on 3 to 6-month plans: ACTIVE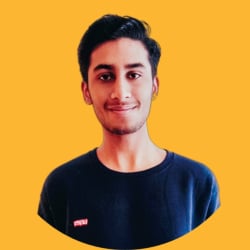 Latest posts by Abdul Wahab Asif
(see all)
Disclosure: In the spirit of full disclosure, DIYactive.com may be compensated in exchange for featured placement of certain reviews or your clicking on links posted on this website.