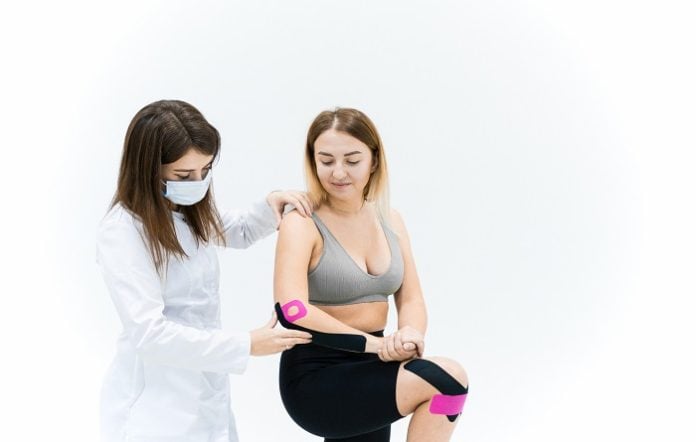 What is Kinesiology?
Kinesiology is the study of human movement and physical activity. It is a dynamic field that encompasses a range of disciplines, including exercise science, biomechanics, sport psychology, and athletic training.
Launching a Career in Kinesiology
As society becomes increasingly aware of the importance of physical fitness, the demand for professionals with a kinesiology background is on the rise. However, launching a career in this field can be challenging, as it requires unique skills and knowledge.
This article provides six key tips for anyone looking to build a successful career, from education to employment. Whether you are just starting or looking to take your career to the next level, these tips will help you navigate the job market, develop your skills, and land your dream job.
1. Gain Relevant Education and Certifications
A degree in kinesiology or a related field, such as exercise science or sports medicine, is typically required for most entry-level positions. Additionally, obtaining industry-specific certifications, such as the Certified Strength and Conditioning Specialist (CSCS) or the National Athletic Trainers' Association (NATA) certification, can enhance your job prospects and earning potential.
It's also important to stay up-to-date with the latest research and trends in the field by attending conferences, workshops, and continuing education courses. It will not only help you stay competitive in the job market but also provide you with opportunities to network with other professionals in the field.
When comparing Kinesiology bachelor courses online, choosing an accredited institution with a solid reputation and awards is essential. Concordia University Chicago is one name to consider since it's authorized by the Higher Learning Commission to confer doctoral, master's, and baccalaureate degrees.
Moreover, they have received recognition from various organizations, including the Editor's Choice Award, by College Ranks for Best Online Master's in Sports Medicine and a 2020 Top Online Degree by Exercise Science.
Such awards and accolades reflect an institution's commitment to excellence and dedication to providing quality education. Therefore, choosing an institute with such recognition can set you on the path to success in Kinesiology.
2. Develop Relevant Skills
In addition to formal education and certifications, employers also look for candidates with strong practical skills, such as communication, teamwork, problem-solving, and leadership. These skills can be developed through various activities, such as internships, volunteer work, and extracurricular activities.
Recent data shows that developing skills is becoming increasingly important for students. For example, a National Association of Colleges and Employers survey found that employers rank problem-solving, teamwork, and communication skills as more important than a candidate's major or academic achievements.
Therefore, candidates must demonstrate competency and skill, experience, and ability through their resumes.
In kinesiology, skills such as communication and teamwork are especially important, as professionals often work with clients and patients from diverse backgrounds and with varying needs. Developing problem-solving skills can also be valuable in developing effective exercise and rehabilitation programs for clients.
3. Learn About Different Career Paths in Kinesiology
It's important to note that the field of kinesiology offers a variety of career paths, and it's crucial to explore and understand the options available to you.
Pursuing a bachelor's degree in kinesiology online can give students a comprehensive understanding of the field and exposure to various career paths. In addition, their program is designed to equip students with a thorough comprehension of human movement, health, and fitness.
This comprehensive education prepares students for a wide range of career paths in the field. Graduates of the program are qualified to pursue careers such as Biomechanist, Personal Trainer, Health Coach, Fitness Instructor, Exercise Physiologist, Dietetic Assistant, Dietitian, Chiropractor, and Certified Personal Trainer.
4. Build a Professional Network
Networking can help you connect with other professionals in the field, learn about job opportunities, and stay up-to-date with the latest research and trends.
One way to build a professional network is to attend industry conferences and events. It provides opportunities to meet other professionals in the field, attend workshops and presentations, and learn about new developments in the industry.
Another way to network is to join professional organizations such as the National Strength and Conditioning Association or the American College of Sports Medicine. These organizations offer networking opportunities, resources, and professional development programs.
You must also utilize social media platforms to connect with other professionals and build a professional online presence. Social media platforms are the biggest stages that give you ample space to showcase your ability. With more than four and a half billion social media users in 2021, according to We Are Social, you can team with professionals around the world.
By building a strong network, you can gain valuable insights, make meaningful connections, and open doors to new opportunities in the field.
5. Apply for Internships and Work Experience
Many employers look for candidates with hands-on experience, and internships can provide opportunities to work in various settings, such as sports teams, rehabilitation clinics, or fitness centers.
Recent data shows that internships are becoming increasingly important for college students. According to a study published by Science Direct, on average, applicants with internship experience are 12.6% more likely to be selected for an interview compared to those without such experience.
It highlights the importance of gaining practical experience through internships and work experience to increase one's chances of success in the competitive job market.
One way to find internships and work experience opportunities is to utilize your school's career center or job board. Many universities also offer academic credit for internships, allowing students to gain practical experience while earning academic credit toward their degrees.
6. Gain Exposure Through Volunteering and Community Involvement
Volunteering can provide opportunities to work with diverse populations, gain practical experience, and develop important skills such as communication, teamwork, and leadership.
Volunteering can take many forms, such as coaching a youth sports team, assisting at a local hospital or rehabilitation center, or leading fitness classes at a community center. By getting involved in the community, students can gain exposure to different aspects of kinesiology and develop a deeper understanding of the needs of diverse populations.
Additionally, volunteering can help students build their professional network and gain valuable references for future job applications. Employers often value candidates committed to community service and who have developed strong interpersonal skills through volunteering.
Wrap-Up
Launching a successful career in kinesiology requires a combination of education, skills development, networking, and practical experience. In addition, it's important to note that the field of kinesiology is constantly evolving, and staying up-to-date with the latest research and trends are crucial for career advancement.
By following these key tips, students can gain a competitive edge in the job market and launch a rewarding profession in kinesiology. With a passion for health and fitness, a commitment to learning and growth, and a willingness to work hard, the possibilities for success are endless.
Photo by Maksim Goncharenok
Photo by Maksim Goncharenok
Disclosure: In the spirit of full disclosure, DIYactive.com may be compensated in exchange for featured placement of certain reviews or your clicking on links posted on this website.