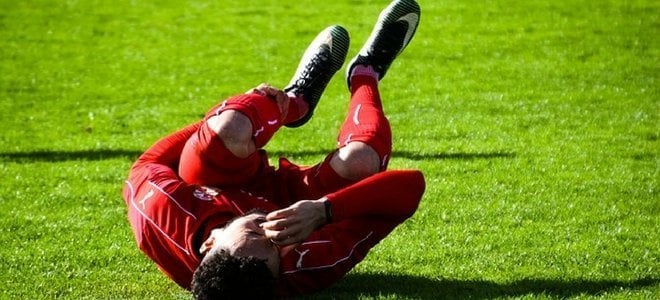 Let's Get You Back On Track Quickly
For the athletically inclined, a serious injury is a nightmare scenario. Not only is there the fact that your career may be impacted, but the sheer ennui of having to wait out your recovery can be agonizing in its own right. However, studies are showing that the athlete's desire to push through can be their own worst enemy.
How to Recover After Injury
In some cases, returning to action or intense training too quickly can lead to many issues, like post-traumatic osteoarthritis. This affects over 27 million Americans and can lead to pain, limited mobility, and stiffness later in life. While many of the basic principles of rehabilitation hold true for athletes, they often need to take a different approach.
What to Do
For most athletes, the lower extremities (including the legs, knees, and feet) are ground zero for a lot of injuries. This makes sense, as you need them for just about any sort of mobility. Even if you are using your arms while standing, your lower half is providing some sort of support.
Jeffrey B. Driban, an athletic trainer at Tufts Medical Center in Boston, explains that in the case of knee injuries, it's important that athletes don't go "rushing back into activity or trying to play through pain. They must strengthen the muscles that support the joint—the quads, hamstrings, and hip muscles.
It's important to think about the entire lower extremity, not just the knee."
So, if you need to take it slow, how slow is it? Depending on the nature of the injury, it can be several months, with a doctor or rehab specialist putting together a plan for you to recover at a natural pace. It's also important not to go too far in the other direction and putting all physical activity to a halt because you are dealing with pain or are afraid of reinjury.
Some degree of activity is important to both limit swelling and to help strengthen those structures and muscles around the affected area, just as Driban said.
Added Help
If you can get over the mental hump as an athlete, you're in a better position than many when it comes to recovery. Not only are you more likely to have the connections to the necessary medical help, but you also are already probably on a good diet.
Diet, you may ask? Well, just like any other bodily process, repair needs fuel.
Make sure you are eating plenty of lean proteins and nutrient-packed foods like leafy green vegetables and fruits to get everything your body needs to repair bone and tissue. When it comes to adding dietary changes or supplements, though, you want to run things by a medical professional first.
This provides you with a little bit of security and lets them know so they don't end up recommending something that runs counter to your plan.
Improving Your Recovery
Some of these things are free to get started, but others come with a price tag. This can be difficult if your injuries are keeping you from working. If this accident was through no fault of your own, it may be worth considering the legal route.
According to reynainjurylaw.com, "personal injuries might result from an intentional or negligent act or failure to act. Serious personal injuries place severe economic and emotional burdens on victims and their families. In addition to the physical pain that our clients suffer, other pressure is placed on them by employers, medical providers, collection agencies, and insurance companies."
If you think that you may have a personal injury case on your hands, be sure to see a lawyer right away with evidence and relevant information.
Wrap-Up
Everyone should want to take care of their body, but athletes are in a unique position where their body is a crucial part of their earning ability (professional athletes, personal trainers, workers in physical fields).
Just like a truck driver takes extra care of her vehicle or a web designer makes sure he has the latest software, it's important to make sure that you have all the tools to take care of your body, both during the performance and when it needs to recover. Get back into exercise quickly with these tips.
Disclosure: In the spirit of full disclosure, DIYactive.com may be compensated in exchange for featured placement of certain reviews or your clicking on links posted on this website.