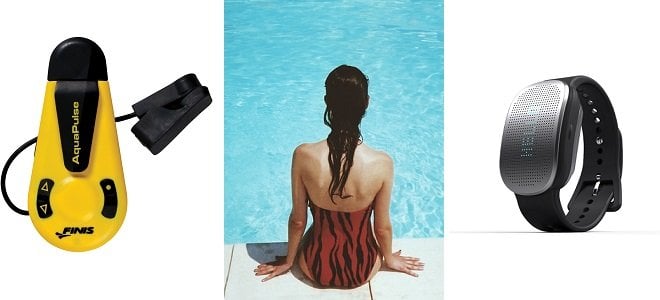 What's the Best Fitness Tracker for Swimming?
Many of us wear a fitness tracker the entire day but take it off while swimming or even showering. Are there any waterproof fitness trackers out there? Basically, what's the best fitness tracker for swimming? We had some experts weigh in:
From apps to wearables we break it down
Garmin Swim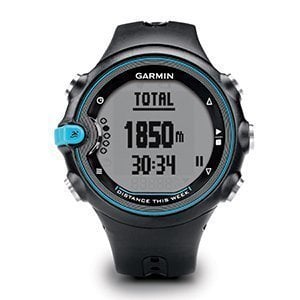 When it comes to the best fitness tracker for swimming, most fitness trackers are wonderful for recording steps but fall short when it comes to recording other activities.
In my experience, swimming is one type of physical activity that it really pays to have a solid tracker (it's so easy to lose count of laps after swimming back and forth for an hour!).
For top-of-the-line data recording when it comes to swimming, I recommend the Garmin Swim.
The Garmin Swim watch was specifically designed to track distance, pace, stroke count, and even stroke type in the pool. All data can be wirelessly uploaded to Garmin Connect so that you can track your progress.
For advanced and experienced swimmers, the watch can gauge swimming efficiency and log drills. Perhaps most importantly, it is incredibly user-friendly and easy to navigate. It's relatively affordable at $147.99 and is definitely a worthy investment if you swim regularly and want to track your activity.
– Fitness expert and competitor Dempsey Marks is the co-creator of the brand new PreGame Fit fitness/lifestyle program available now at PreGameFit.com
Healbe GoBe
Healbe GoBe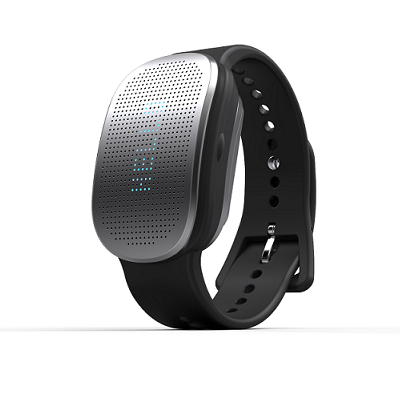 is the perfect device for keeping track of activity and is waterproof up to 3 meters, so it can be worn in the shower or for a swim. GoBe uses an accelerometer to measure activity and body movement.
This sensor counts your steps, as well as the distance you travel. It also uses a pulse wave sensor to measure your blood flow and heart rate, so it can tell when you're active and when you're not.
The device combines accelerometer data with continuous heart rate monitoring to calculate calories burned during any activity: jogging, swimming, cycling, weight training, and more.
The wearable is ideal for on-the-go health monitoring because all you need to do is wear it to view a range of parameters, including calories, consumed, calories burned, activity level, heart rate, blood pressure, stress level, hydration level, and quality of sleep. Healbe also offers something no other product does — the ability to measure calories through your skin.
All parameters can be viewed within the Healbe GoBe iOS or Android smartphone application, which syncs with the device via Bluetooth.
All data displayed is unique to the user's own body and not based on averages or estimates like other fitness trackers – that definitely makes it the best fitness tracker for swimming. Price: $299.99
Swimsense by FINIS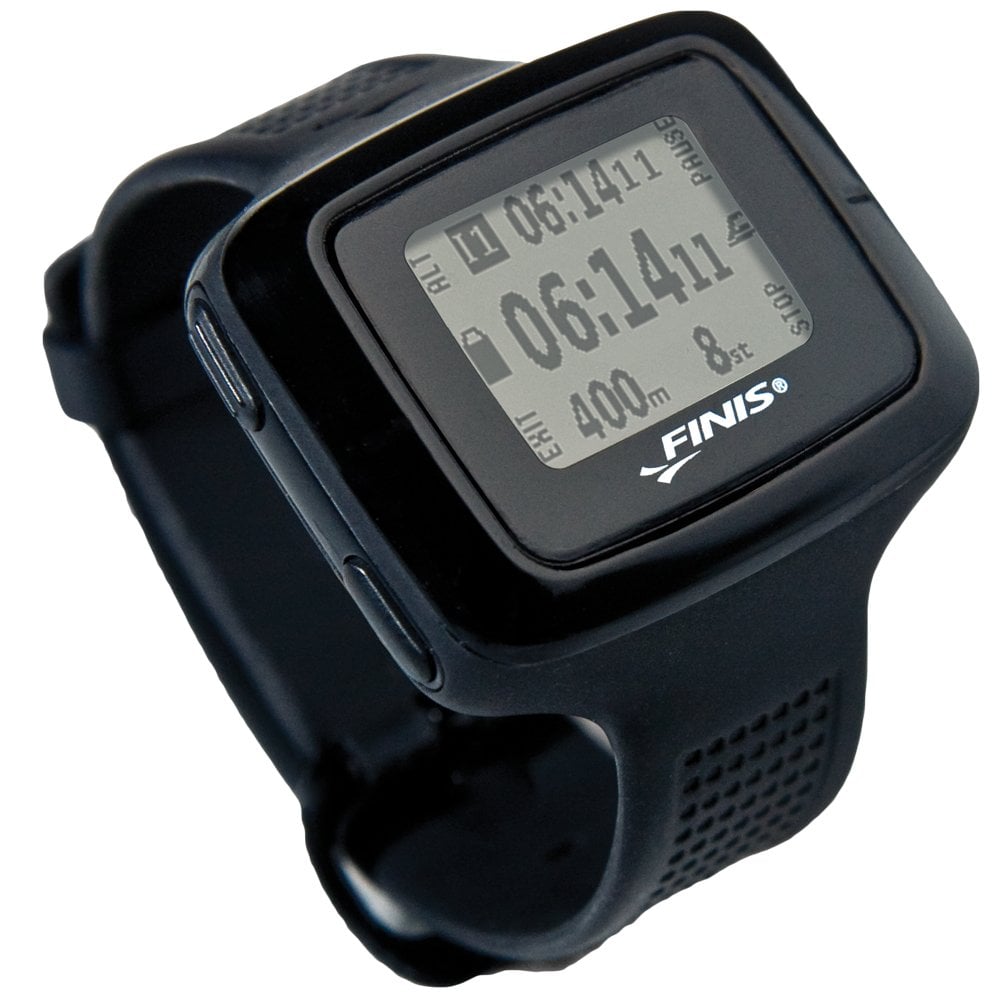 I love FINIS products because they are super high quality and still fairly affordable. The Swimsense from FINIS tracks your workouts in both indoor and outdoor pools. The complimentary app allows you to view them at any time and analyze the data.
The Swimsense® is a groundbreaking training tool from FINIS, which captures important data while you swim. The monitor straps onto the wrist like a watch and uses proprietary algorithms to analyze your calories burned, pace times, distance (meters/yards/laps), stroke count, and stroke rate for your entire workout. The data can then be uploaded to the FINIS Streamline Training Log for additional analysis and review. Get yours for $169.99.
Interval Interface Mode – Hit the swim button and go; All intervals and strokes, including backstroke, breaststroke, butterfly, and freestyle are all recorded automatically.
Review Workouts Instantly -View data for your current workout and up to 14 past workouts on the monitor wherever you are.
Free Streamline Training Log – Upload workouts to Swimsense.com to track workouts and goals online.
Rechargeable Lithium-Ion Battery – 12+ hours of swimming use, 150+ hours of non-swimming use, 300+ hours in sleep mode.
Fully Customizable – Adjust pool sizes, metrics, gender, and weight to fit you.
Garmin Vivosmart HR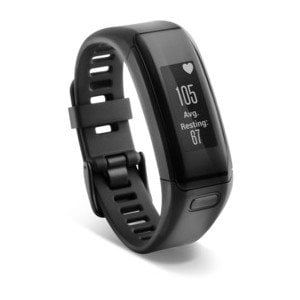 Triathlons are quickly becoming the most popular sporting event in the UK and competitors need access to the most accurate and useful training data they can to boost their performance.
Consisting of running, cycling, and swimming events, participants need a piece of wearable fitness tech that will be able to adapt to each event. Due to this, many people are seeking wearables that can track their performance in the pool, yet the majority of the best fitness wearables on the market aren't waterproof, which puts them at disadvantage to those who are.
One brand that holds being waterproof at the heart of its ethos is Garmin, the Garmin Vivosmart HR is one of the best biometric fitness trackers out there.
It includes a step tracker, calories burned, distance, and of course the all-important heart rate monitor for resting and active periods. Knowing how high your heart rate is while you exercise can help you boost your performance and work harder.
While if you have a low resting heart rate it signifies that your heart muscle is stronger and working less hard to pump blood around your body. You can buy this online for around $150 which is a decent price for a good piece of tech.
– Sam Greenwood, founder of Amaven, an online platform that helps personal trainers, coaches, and schools provide intelligent workouts for their clients based on individual assessments.
Garmin Forerunner 910XT
The Garmin Forerunner 910XT has the advantage of using GPS outside but uses an accelerometer if at an indoor pool.
It provides lots of swim metrics so you can measure your progress throughout your training: stroke rate, speed, SWOLF (a product of time per lap, and stroke rate – a measure of efficiency). It also keeps track of your lengths, very handy if you are doing lots of distance work!
For triathlon, I also use my Garmin to track my cycling and running. It records heart rate, distance, meters climbed, speed, and a whole lot more data. I connect my Garmin to the free Strava app. The app allows me to compete against my friends along with designated "segments," or routes.
You can also like and comment on friends' workouts. Think Facebook for athletes. If you want this best fitness tracker for swimming, it's going to cost you $399.99.
– Dr. Jason Hare, avid triathlete and Garmin Forerunner 910xt user. One of the first people in history to swim from France to Canada; a 7.2km swim from the inhabited French island of St.Pierre to the Canadian island of Little Green Island with this brother and daughter.
AquaPulse by FINIS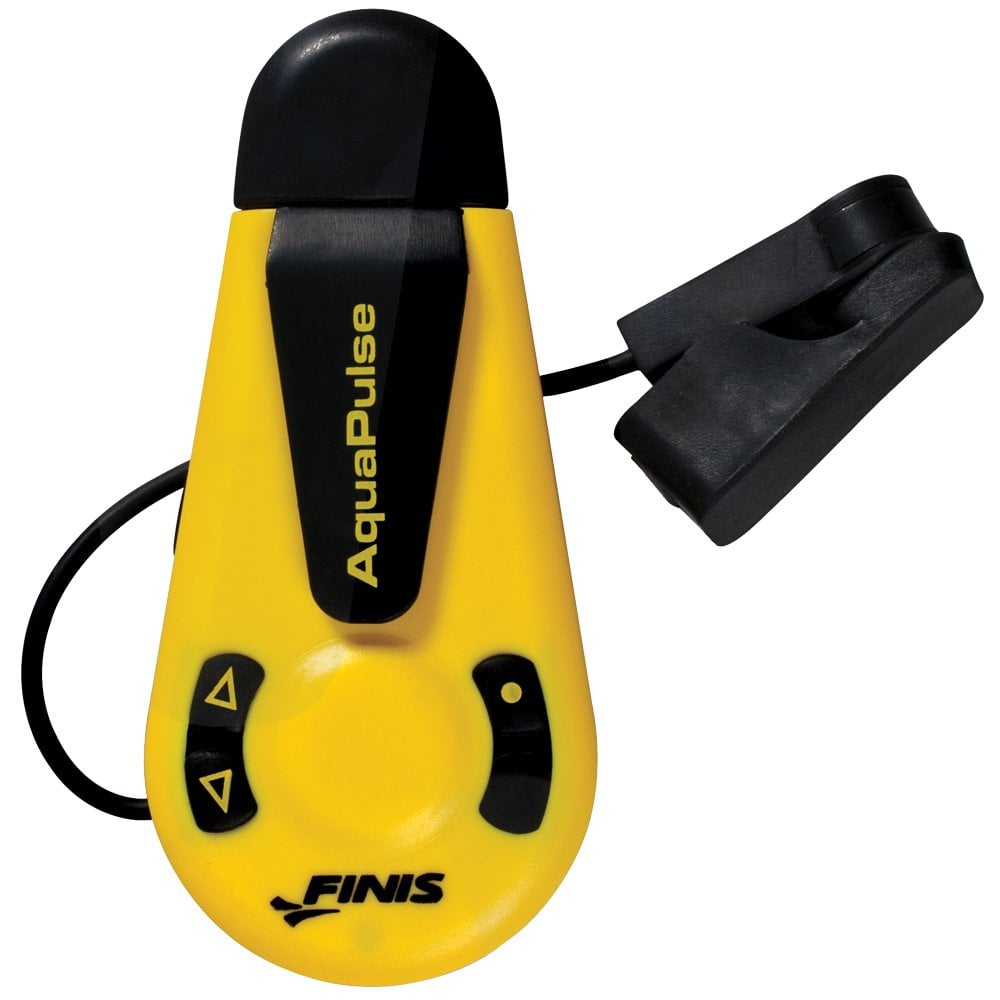 This might be the best fitness tracker for swimming you don't wear on your wrist. If you don't want to wear something on your wrist while swimming, then the AquaPulse by Finis is the gadget for you.
It clips onto your earlobe and monitors your heart rate through an infrared pulse in your ear. It then announces your heart rate to you while you swim in 10 second – 5-minute increments.
This piece of tech would be very useful for athletes trying to get their heart rate up in the pool without stopping. Purchase this from the Finis site for $129.99.
– Sam Greenwood, founder of Amaven, an online platform that helps personal trainers, coaches, and schools provide intelligent workouts for their clients based on individual assessments.
Wrap-Up
There you have it, our list of the best trackers and smartwatches to track your workout progress.
Whether you count laps in your head or purchase one of these trackers to keep you straight, just get out there and be active!
Do you have any experience with any of these? Let us know below!

Latest posts by Josh Anderson
(see all)
Disclosure: In the spirit of full disclosure, DIYactive.com may be compensated in exchange for featured placement of certain reviews or your clicking on links posted on this website.