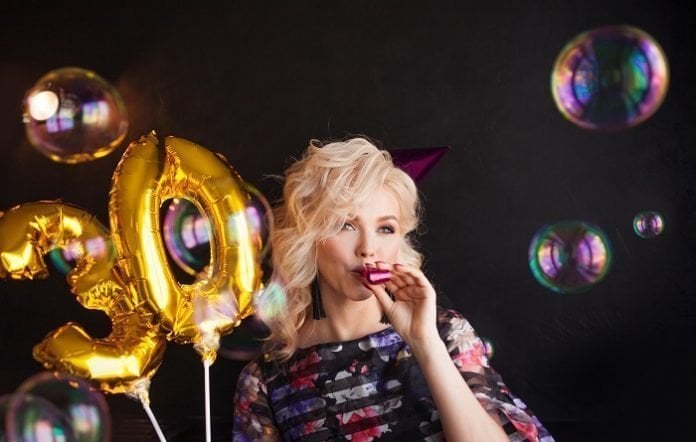 Celebrate your best friend's 30th birthday
Reaching 30 only means your best friend is finally leaving that ever-dangerous, haphazard, dizzying phase of pretending adulthood. Saying goodbye to your 20s is a big freaking deal as it gave you the chance to move beyond teenage angst into exuberant young adulthood and to know the workings of the world.
Creative birthday gift ideas for your best friend
However, that's no reason not to celebrate the 30th birthday of your best friend. Explore the 30th birthday gift ideas that are curated here to find the perfect high-end options for your best friend.
1. Travel Set Bags
Whether it is a weekend getaway or a long vacation away, everyone needs to travel at one point in their lives. Presenting your close friend with a classic and stylish travel bag will therefore make them happy. Write down some unique happy birthday wishes for friend, along with your gift.
Gift your partner in crime a travel tote bag that will be great for your friend's business trips as he/she can carry all his/her essentials and stay stylish.
Fashionable travel bags are very strong and are available in various designs that your friend will appreciate.
2. Tile Finder
Most people have experienced a moment when they can't find any important objects they need urgently. Whether it is the door keys, wristwatches, or car keys in the morning when you're late for work or your smartphone when you need to make an important call, being in that situation is terrible.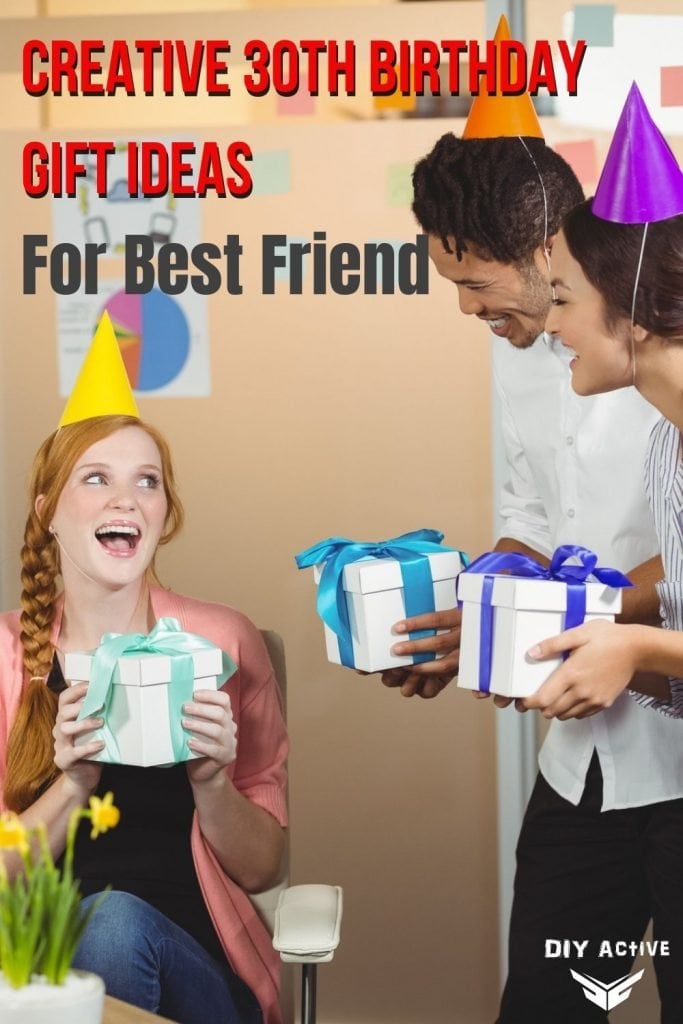 The tile finder is fitted with a Bluetooth tracking device that helps you locate your missing items instantly by reminding you where you had them last.
3. Postcard Glass Block
Giving your best friend something that allows you to express how you feel about him is one of the best 30th birthday gifts for your partner in crime.
Like the old paper postcards, glass blocks will give you the place to write down what you like except they don't tear or wear easily. They are a great reminder of your everlasting friendship and are perfect for both your male and female best friends.
They are easily customized giving you a chance to engrave anything about your friend from encouraging words to relevant quotes.
4. A Personalized Keyrings
Personalized keyrings are a necessity since everyone uses keys and carries them around in their daily life. Gifting your friend a personalized keyring on their birthday will have a part of you everywhere they go.
There is a wide assortment of keyrings to choose from depending on the material you prefer ranging from stainless steel to wood.
Make this personalized keyring special by adding a personal engraving. It could be how you feel about your everlasting friendship or something funny.
5. Treats And Sweets
No one is too old for treats and everyone should be spoiled with sugar sweets for their birthdays. This is especially true for those who are turning 30.
Because the people who are turning 30 are mostly afraid of aging. Bring the memories and joys of childhood to your friend with a delicious birthday cake and a box or two of his favorite treats.
If you are not in the same city or country as your best friend, should you miss out on sending them a cake? Not at all. There are some great online cake shops that can help you deliver your best friend's favorite cake flavor right to their doorsteps. This will make the event even more memorable as you will be able to surprise your best friend who thought you have forgotten their birthday.
Wrap-Up
Best friends are the ones who make life easier in so many ways. They are always there for you to offer their assistance in your hard times and you understand each other perfectly.
As such, they need to be shown that they are important on their birthdays through gifts. Therefore pick any one gift from these curated gift ideas and make your friend feel special.
Images via Dreamstime.com.
Disclosure: In the spirit of full disclosure, DIYactive.com may be compensated in exchange for featured placement of certain reviews or your clicking on links posted on this website.