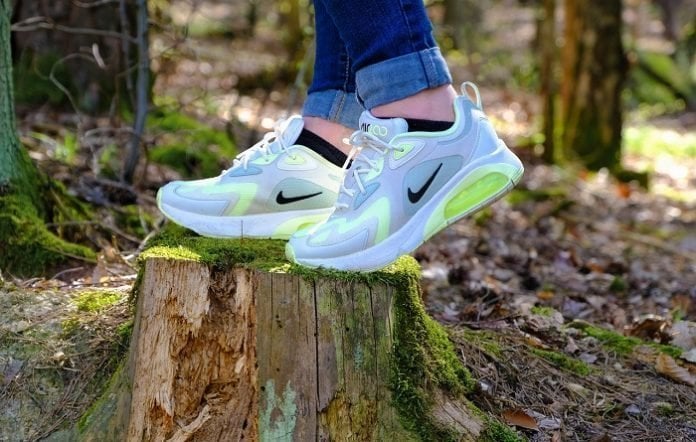 Fitness Style Advice
If you're looking to portray a strong, independent woman with a casual yet chic style all while you stay active, all it takes is the right attire and accessories. Pulling off the sporty, adventurous look is super easy with a few mix and match pieces that are comfortable and fit well.

Simple Fitness Style Advice
Here are a few practical and functional pieces of fitness style advice. They're fun and exciting, yet aesthetically appealing.
You won't look overdone, but you'll still project your stylish, outdoorsy confidence.
Moisture-Wicking T-Shirts
When you're spending a lot of time outdoors, the first item on your list would be custom dri fit shirts that keep you dry and comfortable. The DIY element makes these essential since you can add whatever motivating phrase or fun image you want.
Whatever activity you enjoy, you can find a good match in dry-fit clothing. Order short or long sleeves, or grab a hoodie suitable for cool weather.
You can customize your tee's logo or design to match your personal style and say something about how you view the world.
Trending Accessories
The coolest among us should check out the practical chic of female biker outfits. Whether you're on a motorbike yourself or not, this whole style is built for the outdoors.
When you need sun protection, you'd go for the bucket or trucker hat. Grab a tote for bringing essentials and complete the look with cool keyrings, chain wallets, and gloves.
Make sure to get a printed bandana for holding back your hair when working out.
The Right Shoes
Trainers are one of the most versatile pieces to invest in. Don't skimp here, find the precise amount of cushioning to match the athletic activities you like best. The support and traction also make the shoes suitable for long hours on your feet.
If you're active in a variety of ways, choose the right cross-trainers made with leather and mesh that allow lateral movement while allowing your feet to breathe. The ankle support and overall stability are added positives.
Stylish Pants
No active wardrobe is complete without yoga pants. The best thing about these articles is that they don't need to be skin-tight but allow for free movement.
At the same time, they should fit perfectly around the upper thighs and rear, tapering down toward the calves. When you're headed for the gym or a run around the park, the fit is key so that you're not constantly distracted by moving fabric.
As for colors, solids let you mix and match with more vibrant shirts. You can't go wrong with black cloth, but we also love soft greys, beiges, olive greens, and camouflages, whatever suits your mood for the day.
Wrap-Up
Athleisure wear is not only practical, it's a big trend in 2021 as everybody searches for the next sporty, adventurous look that combines style and comfort.
But, of course, the best fashion is whatever makes you feel great, confident, and ready to take on the world.