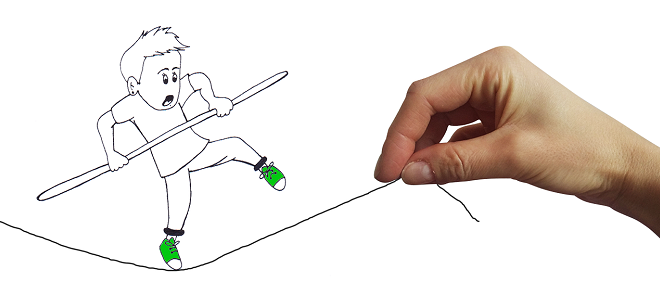 Expert Advice for Improving Your Balance
From the very young to the very old (even us clumsy middle-agers), balance is something we commonly take for granted… much less, specifically work on improving. It's critical that we maintain our stability as we age due to the increased risk of detrimental harm from falling, but how? That's where this article comes in…

Exercises and Tools…
Getting older can be Hell, especially if we aren't taking care of our health.
One day your eyesight starts going and then the next your balance as well (no in any particular order). Kim Evans, a certified fitness specialist explained, "As we age, unless you do something that focuses on balance, we are not as stable as we used to be. And as people get older, one of their biggest fears is falling." When it comes down to it if we start to lose our stability and ability to get around we start to lose our independence.
But it's not just the elderly, children can have stability issues as well. We need some simple exercises or tools that we can easily employ to help improve our overall stability and even mobility. Here's what the experts had to say:
Balance Exercises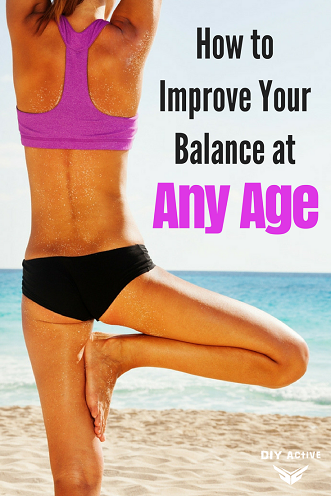 The first exercise that might pop into your mind is yoga but another form of exercise that should be high on your list is strength training.
Jessa Mehta, registered yoga teacher and founder of Getting it Ohm! helped us out by saying, "Yoga and strength training should both be pillars of everyone's fitness and are both fantastic for improving and keeping balance." Here's her recommended mini-workout:
Yoga: Tree pose (pictured)
Don't fall into the trap of thinking this one's "easy." You customize the challenge by the placement of your raised leg (anywhere except resting on the other leg's knee will do!) as well as hand placement. At heart's center, in prayer behind your back, or moving the arms around are all great. Make it really tough by practicing closing your eyes.
Strength: Planks and side planks
A strong core is at the heart of balance. Planks can be modified to be on your knees or toes, and side plank gives you an extra balance challenge.
It's more important to keep your chest open than to get closer to the floor with this one. A yoga block is great to bring the floor closer to you. You can also practice against a wall to feel what it's like to have your standing leg, bum, shoulders (both of them!), and head all aligned as they should be.
Strength: One-legged squats
I like to do these with ankle weights for an even more intense leg and bum workout. Keep the heart open and above the waist (this shouldn't be an inversion). Place a prop like an upright weight on the floor to touch, so you aren't tempted to look down and invert, which helps ensure you're squatting low enough.
Alternative Methods
When it comes to DIY health, there are always other ways to improve that doesn't really conform with the typical exercises. Evans explained, "One of my favorite places to do balance work is in a shallow swimming pool. The water in the pool is doing a couple of things, supporting some of your weight and it is also moving. So you are forced to really stabilize to stay balanced. If need be you can hang on to the side of the pool for assistance. Simple things such as holding one foot off the bottom is a good place to start."
Balance Tools
Trust us, there is a whole slew of stability-improving products out there that can be quite useful. Simply searching for it can produce thousands of results. To reduce some confusion, Zoe Martin at Discount Supplements offered a few suggestions and we threw in one of our own:
BOSU Balance Trainer
This is an inflated half-sphere platform that can be used to enhance mobility, improve fitness levels, strength, and of course balance. Start with a simple step up and down routine to gradually familiarize yourself with the device, you can also hold onto a chair or light body bar for extra support. You can then move onto more advanced exercises using the DVD guide. (Zoe Martin)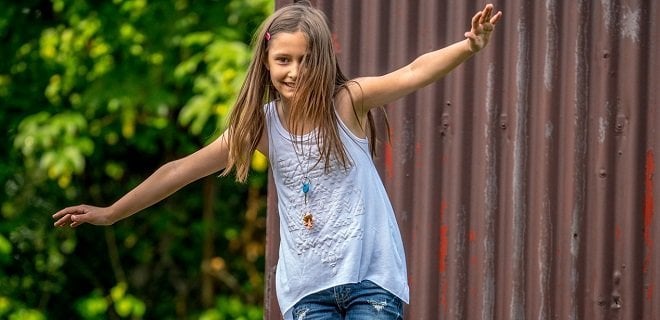 j/fit Balance Disc Wobble Cushion
Balance discs are a classic must-have tool. They are a considerably cheap and versatile tool that can be used for a variety of balance-based exercises, it is also manufactured from anti-burst material and can withhold up to 350lb. Beginners should start with basic exercises (e.g.. alternating between each leg) and then move onto more advanced techniques – knee raises, front bends and the Superman hold if you're a real pro. (Zoe Martin)
FluidStance
If you are looking for a way to improve the stability of your children or yourself, FluidStance is a great tool to have. This balance board enables you to improve your stability anywhere. For instance, this makes a great piece to use while working at your standing desk, or just have your kids try their hand at it while watching TV (instead of lounging around). It's a simple, yet highly effective way to improve your balance!
Wrap-Up
Look, your balance won't improve overnight. As with anything else, it takes a little effort on your part to build the muscle and get your body leveled out (terrible pun intended). This isn't an issue of if you should do it because as Mehta explained,
Balance is one of the first semi-innate life skills we lose as we age. It's also one of the most imperative for functional fitness and quality of life.
Doesn't that sound like something we should all be conscious about?

Latest posts by Josh Anderson
(see all)
Disclosure: In the spirit of full disclosure, DIYactive.com may be compensated in exchange for featured placement of certain reviews or your clicking on links posted on this website.