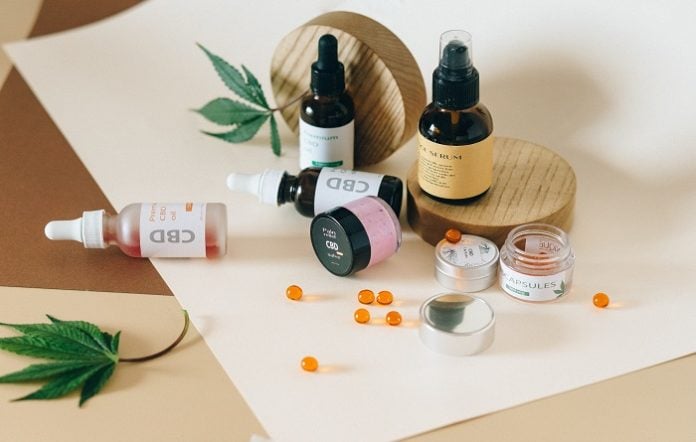 The Health Benefits of CBD Oil
The use of cannabidiol or CBD has genuinely created a buzz worldwide. When choosing an option to use CBD, people are spoilt for choice now more than ever.
Maximize The Health Benefits of CBD Oil
Some of the many reasons people would choose to use CBD oil include:
Skin problems
Mental health conditions
Blood pressure issues
Insomnia
People using CBD oil for these conditions have been said to see improvements, but how would you maximize its health benefits? Continue reading this article.
Keep Track Of The Dose
The amount of oil consumed can be controlled by measuring the drops. Using a dropper could deliver the perfect dose each time. Also, ensure that the correct CBD oil strength is used for maximum benefits.
Other forms of CBD, like gummies, could give the same results as only a specific amount of oil is present in each gummy. Keeping track of the dose may be challenging, especially during a busy workday. But there are easy ways to ensure that a dose is never missed, such as scheduling alarms on your phone or using a medicine holder, with the times of day as a reminder.
If you're taking the oil straight from the dropper, use a sweet or any other item in the medicine holder that can be removed once the dose is taken.
Add It To Food Or Drinks
Keep taking the oil under the radar by adding it to food items throughout the day. Just watch out for the food thieves!
Taking the oil has never been so easy as adding it to different food and drink items. Have it with granola and yogurt in the morning, with coffee at your break, in a protein shake on the way to the office, or simply add it to pasta for lunch.
Some people prefer to mix it with peanut butter or other spreads for their sandwiches, while some prefer to bake with it, creating delicious brownies, pancakes, or muffins. However, if you decide to use it, these flexible methods could make it easier to harness the health benefits of CBD oil.
Use Creams Or Lotions
People may think that creams and lotions are limited to skin problems or joint issues, but this delivery method is rather convenient when it needs to be done under the radar.
Some ladies swear by the skincare benefits of CBD, while many use it to alleviate eczema symptoms or relieve pain in their joints from arthritis, for example. It doesn't matter if there are no direct connections to the skin as in a condition; the skin will still absorb CBD oil.
Mix some of the CBD oil with coconut oil to make a refreshing makeup remover, or your favorite hand and nail cream to apply during the day. The CBD oil could even be blended into lip balms or a shea butter body butter to moisturize the whole body.
Capsulated CBD Oil
Are you not a fan of the taste of CBD oil? No problem! There are capsules available to take instead of dripping the oil straight into your mouth.
If anyone asks, this could work well with the medicine holder previously discussed and could easily pass for a vitamin supplement. Some CBD supplements also contain vitamins and minerals to make for an excellent way of getting in both.
Different brands have their respective sets of benefits, that's why finding the right one for first-time users and daily use would be essential. Read up on your prospective brands and ensure they provide the necessary information about their products to make an educated decision.
Let Haircare Help
The thin piece of skin covering the top of your head is called the scalp. Because there isn't any thick layer to move through to get to the bloodstream, the scalp may help with the absorption of CBD oil.
Add a few drops to your daily shampoo or add it to a liquid hairspray to spray onto the hair when getting ready in the morning. Another method that could also be used is spraying it onto the scalp and massaging it into the skin before the other steps in your haircare routine.
Wrap-Up
CBD oil can be so versatile in its use that it may be challenging to find the right product for your needs. But, with the help of this article and by doing some research, the process may become much easier.
People's daily routines differ, with some being more flexible than others. Luckily, there are many ways to incorporate the health benefits of CBD into your everyday routine. Sit down, look at all the pros and cons, and decide how to make the most out of the options for you.
Photo by Nataliya Vaitkevich from Pexels
Photo by Alexandr Podvalny from Pexels

Disclosure: In the spirit of full disclosure, DIYactive.com may be compensated in exchange for featured placement of certain reviews or your clicking on links posted on this website.