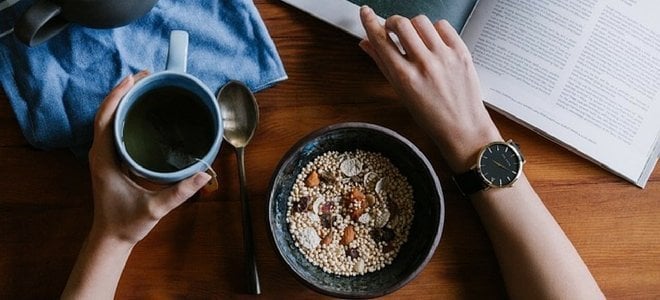 Use These Habits to Have a Better Start to Your Day
Every day is a new day. Want to start each day on a better foot? Face it with full of confidence. And conviction with these easy-to-follow habits for a better start to your day.
7 Healthy Habits to Add to Your Daily Routine
Let some form of meditation improve you
Always start the day with thanksgiving and praise. Whether you choose to do this through mindfulness practices or more formal prayer, affirmations, and meditation are good for you. Reading contemplative pieces (scripture, yogic practices, poetry, etc.) also enlightens the mind, energizes the soul, and relaxes the body.
Studies show that meditation can effectively act as a form of medication which can help cure illnesses and diseases, as well as lessen anxiety and depression.
Fit exercise into your routine
You really should include even the simplest form of exercise in your daily routine. Exercise has numerous beneficial effects on the body and mind. Simple exercises can include walking, bodyweight exercises, and stretching. If you get outside, all the better!
If you want to take your workout into the gym before work, no problem there. You should use a variety of equipment at the gym and try everything from treadmills to weight racks.
Whichever form of exercise you choose will lead to a better and healthier physique. Plus, starting your day on an active note sets a positive tone for the rest of it!
Let the natural light in
You need to expose yourself to natural light (you know, sunlight?). The effects of sunlight on the body are well-known. The sun helps you become healthier and stronger, and is a great source of vitamin D. Moreover, exposure to sunlight relaxes the mind and soul for better stress reduction and creative thinking.
Of course, as with most things in life, don't overdo it. Too much exposure to direct sunlight can have negative effects, as well. If you're going to be out for a long time, consider finding a good sunscreen or layer appropriately to minimize your skin's exposure.
Drink warm water & lemon
Start the day by drinking warm water with lemon or other herbs. This kind of drink helps with digestion throughout the day. Also, lemons provide the body with loads of Vitamin C for a boosted immune system. Warm lemon water will perk you up in the morning so you have a more energized and productive day.
Be mindful about your breakfast
Breakfast is the most important meal of the day, no matter when you have it. Eat healthily and in a large amount during breakfast as this will energize the body to perform the activities due for the day. This meal can also increase the person's alertness throughout the day. One can focus easier and become less irritable when the proper breakfast is eaten or taken. Websites like www.traininginthebay.com/nutrisystem-reviews can serve as a guide to properly plan the best and the healthiest breakfast fit for the person.
Text something encouraging
Start the day with a smile. Share this with the important people around you through a simple, yet very meaningful and inspiring, message. It can be a form of encouragement to others to be stronger in facing the challenges and difficulties in life.
Do not wait for the sunshine, be your own reason to be happy. Be thankful for every blessing and decide to enjoy life. Share the joy and the happiness and be an inspiration to others.
Review your goals
Know your plans for the future and review them every day. This is a powerful tool to face the day-to-day experiences in life. You can break down your experiences and decide their importance or impact, all while thinking about how to achieve your next goal.
Write your goals down so you can review them easily in the morning. Separate them into short- and long-term goals. This will keep you focused and determined to achieve your goals.
And do something about it when you achieve a goal! Celebrate and reward yourself — dinner, a movie, camping trip, art night… you deserve it.
Wrap-Up
Try these tricks to having a meaningful and awesome day. They will ensure the best outcomes possible each day. If you still can't quite energize yourself in the morning, you'll at least have done something good for your mind and body already! Start each day on the right foot with these small changes to your routine.
Journal the changes you notice as you implement these new habits; what have you noticed? Share your comments below!
Latest posts by Bill Brown
(see all)
Disclosure: In the spirit of full disclosure, DIYactive.com may be compensated in exchange for featured placement of certain reviews or your clicking on links posted on this website.