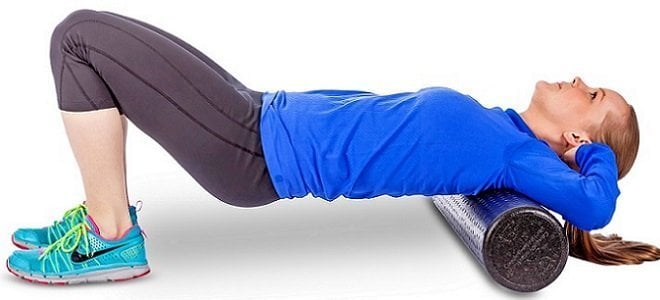 Help Your Sore Muscles With a Quality Foam Roller!
What's that old mantra – "Go hard or go home"? Well, when living the DIY Lifestyle we commonly push ourselves to the max – it's all about that EPOC effect. Anyways, when you do this you can sometimes end up with some pretty killer soreness and aches. It goes hand-in-hand.
The Foam Roller For You?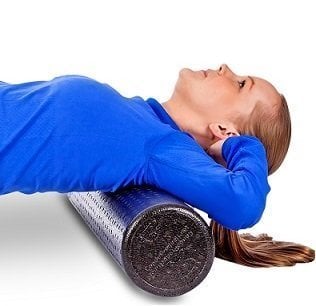 "Discover the secret for getting rid of aching and sore muscles – DIY Massage"
Overview: We all like to go hard when it comes to exercising and living healthy – at least if you follow the DIY Lifestyle. That can cause aching and sore muscles. What are we to do? QualiProducts offers a 3-foot long foam roller to help you massage those aches and pains away – basically through myofascial release! Plus, their easy-to-follow manual makes it a breeze to massage that soreness away!
Durability: 4.75

Manual

:

4.25/5

Effectiveness: 4.5/5
Overall: 4.5 / 5
I recently got my hands on a QualiProducts foam roller that can really crush this soreness. It's all about massaging away the aches and pains, basically through myofascial release. We put it to the test and here's what we think!
Overview
Ever been through a workout that leaves your body humbled for 2-3 days after it's over (delayed onset muscle soreness is a killer)?
The type of workout where it makes getting out of bed hard! How can you negate that soreness or relax it away? For years, people have been utilizing foam rollers in order to do just that.
It's mainly about the myofascial release which basically relaxes the muscles/fascia and improves blood circulation.
This fascia is the tough – yet relatively thin – connective tissue that wraps our muscles and other structures in our bodies – so it's quite helpful to relax this issue with this type of foam roller therapy.
When it comes to foam rollers it's all about durability (you don't want it falling apart after its first use), how effective it is, and you basically need to know how to use the damn thing!
Durability
As mentioned above, when you use a foam roller it really is all about being able to use it daily – if needed – without it falling apart into tiny pieces of foam that get everywhere.
This QualiProducts high-density foam roller is perfect for this. It's pretty tough – as far as foam rollers go – and can stand up to repeated use. It really helps dig down and release/relax your sore muscles!
Manual
So you just got your foam roller… now what do you do? Exactly! It really isn't that good unless you know how to hit the specific muscle groups you want to relax.
The folks over at QualiProducts are awesome enough to include a free PDF guide that comes with the foam roller so you know exactly what to do!
This nice gesture just makes this product that more effective (we will get to that in a minute) and can really help your sore muscles. They have included multiple pictorial guides to help you know exactly what to do and for how long! Great addition!
Effectiveness
Okay, this is really all that matters: how effective it really is at helping relieve that muscle soreness. Frankly, if you follow the manual after a few times giving it a shot you will realize exactly how to dig down and help relax your muscles.
It really does make for a great way to alleviate your muscle soreness and help it go away more quickly! #qualifoamroller
Wrap-Up: Verdict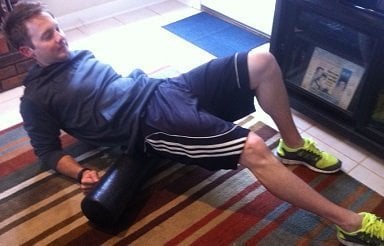 Not all foam rollers are made equal – that is an understatement. You need one durable and effective enough to help you get the results you want and this one can help you do just that.
Plus, with the great PDF they provide, you aren't left in the dark and automatically have a number of good options you can try to relax those sore muscles! This is something that is handy for anyone to have around the house! We give it a 4.5/5!
Want to get your own? Check it out HERE!

Latest posts by Josh Anderson
(see all)
Disclosure: In the spirit of full disclosure, DIYactive.com may be compensated in exchange for featured placement of certain reviews or your clicking on links posted on this website.