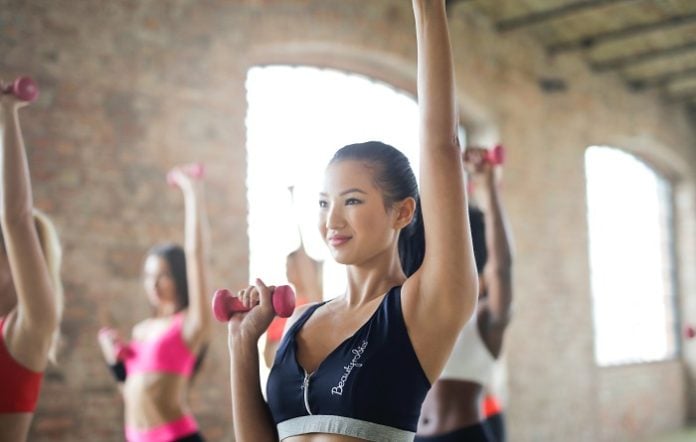 Check Out Our Simpurity CBD Review
CBD is known for having a wide variety of therapeutic benefits. These benefits range from being anti-inflammatory to relieving pain and controlling the production of certain oils. One of the key components that will dictate the reaction you have is the application method that you use.
Simpurity CBD Review
How can you be sure that you use the best CBD product to get the results you want? The first important step is finding a reputable brand that provides potent oils to give you high-quality results.
Simpurity is a sustainable supplier and manufacturer of high-end CBD products that many competitors try to mimic. One of the best ways to get the purest CBD is to go straight to the source, as Simpurity does.
By buying your CBD-infused products directly from Simpurity, you can be confident that you are getting the highest quality CBD with zero unwanted additives. But how do you know which application type to use? Each application type specializes in something different.
Gel Capsules
Gel capsules containing CBD are an excellent way to effortlessly add CBD to your routine. Without any taste, measurements, or dosing, gel capsules are the easiest way to get started using CBD. Gel capsules are especially good when it comes to portability, as they can easily be packed away and taken with you anywhere you go.
Simpurity offers a CBD gel capsule that also contains CBG, allowing you to take advantage of the "entourage effect". This effect explains why products that contain CBD and CBG tend to have greater results than the same dosage of CBD alone. Instead, you can expect to get greater anti-inflammatory, pain-relieving results from a smaller dosage.
With ingested CBD applications, you can also expect to see calming effects. Many people find themselves enjoying improved sleep, reduced anxiety, and even improved depression in association with their CBD use.
Tinctures
Tinctures are similar to gel capsules in that they are easy to bring on the go end make for a great introduction to anybody who wants to jump-start their journey into cannabinoids. By suspending the CBD in oils, they are more easily absorbed into the body.
This means that there will be quicker activation of the mechanisms that CBD uses. Because CBD interacts with the body to stimulate natural reactions, tinctures make for a quick and easy delivery mechanism. This results in a smoother and more natural feeling of relief from pain and longer-lasting effects.
Additionally, tinctures offer concentrated mixtures of cannabinoids, which means that one tincture can potentially hold you over for quite a while depending on how often you use it.
We found the spearmint tincture to have a wonderful flavor and helped produce a calming effect.
Lip Balm
At first glance, we might not quickly think of lip balm as being a product that should have CBD in it. Why would we add CBD to lip balm? The simple answer lies in the actual mechanism that CBD uses. In order to reduce inflammation, CBD reacts with the body to activate our natural responses to produce the effects that we are looking for.
One of these effects is the regulation of oil production and the modulation of moisture in the skin. These are especially helpful for the skin on our lips. Our lips are constantly subjected to abuse from the world around us.
Whether it is the wind in our face, the sun beating down, or the dryness that comes from licking our lips, the skin on our lips has to deal with it. To help with that, CBD is able to promote hydration and manage oil production, locking in the right amount of oil and keeping everything else out.
Face Cream
Like our lips, our faces are exposed to the elements constantly. In order to counteract that, a CBD-infused face cream is able to help lock in moisture and keep our oil production levels in check, keeping our skin healthy and happy. In addition, CBD can help promote collagen growth. Collagen is a key ingredient in keeping our skin tight and firm.
Collagen has long been hailed as a beneficial tool for reducing wrinkles and keeping our skin looking fresh. However, adding collagen can be difficult. Since CBD utilizes our own existing methods of creating collagen, we can easily and naturally promote collagen growth without using any harsh chemicals.
CBD, through the use of collagen and some of the other mechanisms it activates, also may help reduce the appearance of scars, improve acne, and help even out redness in the face.
Wrap-Up
Regardless of the objective, Simpurity offers a product that can help you harness the healing power of CBD in your daily routine.
Ranging from skincare products to ingestible solutions, Simpurity offers top-rated CBD at affordable prices with transparent third-party testing to verify the purity and potency of the products in question. Try some today!
Check them out and order your Simpurity today!
Disclosure: In the spirit of full disclosure, DIYactive.com may be compensated in exchange for featured placement of certain reviews or your clicking on links posted on this website.