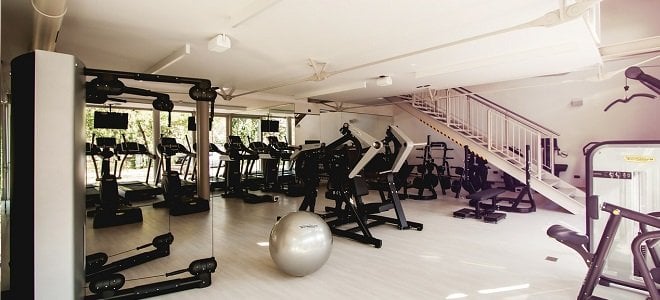 Let's Travel to These Awesome Gyms
Look, we are all about doing things our own way but that doesn't mean we can't appreciate the awesome facilities out there! I mean seriously, do you want to exercise while cruising down the Amazon? Or throw around weights on the beach? Maybe even hit the treadmill while overlooking the River Nile? How about working out in the same place where world-class Olympic athletes train daily? Uhh duh!
The World's Coolest Gyms?
The beauty is that a gym doesn't have to be your typical brick-and-mortar structure.
Nor does it have to be the hugely popular gyms we have all heard of! It can literally be anything, anywhere – you can hit the road with your favorite heart rate monitor, or the best gym might even be your own living room!
REVIEW: Best Product to Kickstart Your Wellness Journey in 2022?
Looking to boost your savings account and income while pursuing your passion for fitness? Consider becoming a fitness instructor at a local gym. With rising health consciousness, demand for qualified instructors is on the rise.
If you are a gym operator, having unique gym giveaways will also make your gym cooler and more attractive to guests. Custom die cut stickers and custom pins let you show more unique ideas, stickers can also be used to decorate your gym. You can add your own gym logo, or design a unique custom made pins to reward guests who reach their fitness goals.
If you want to get creative, how about offering vegan pre-workout powder as a giveaway? Not only is it a healthy alternative, but it also aligns well with the rising trend of conscious consumerism. Such thoughtful giveaways not only enhance your gym's appeal but also send a strong message that you're tuned into the values and wellness needs of your community.
The criteria for a great gym not only include equipment and technology but also atmosphere, view, innovation, tradition, uniqueness, and frankly whether we think they are cool or not.
Check out the world's coolest gyms in our humblest of opinions.
1. Hydropark Outdoor Gym
Dnieper River in Kyiv, Ukraine.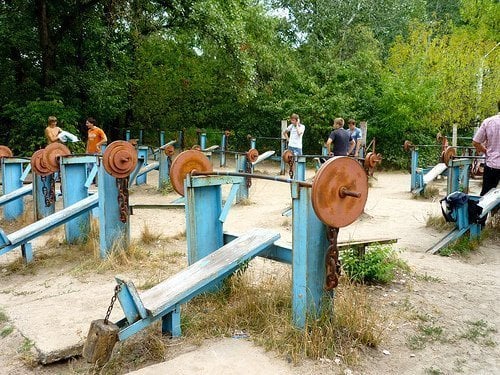 This outdoor gym is just cool. The entire park is full of beaches, boating, and water attractions but also has a very rustic, straight-up throwback of a gym. There are over 200 weight-lifting stations! Just make sure your tetanus shots are up to date! (Bodyrippers.blogspot.com)
2. Beach Side Hut Gym
Dumaguete, Phillippines.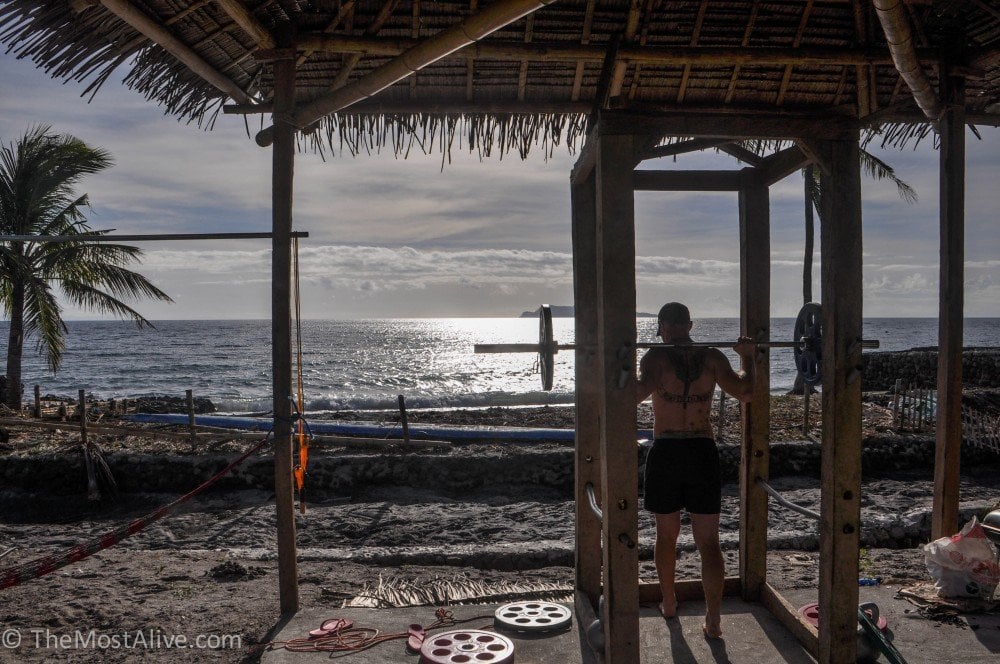 This one just fascinates me; well any beach gym fascinates me. Living in the Florida Keys for two years, things like this are right up my alley. This low-tech gym offers the basics (which can be the best) but the view flat-out rocks. (Themostalive.com)
3. Illoiha Omotesando Fitness Gym
Tokyo, Japan.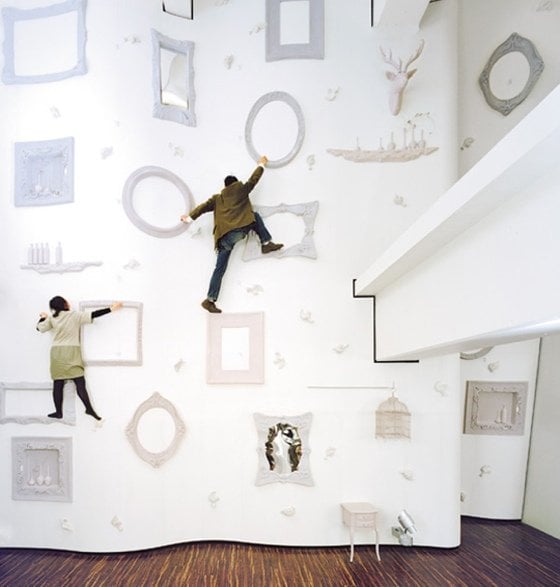 This is not your typical weightlifting gym but it's still one of the coolest gyms around. This gym takes rock climbing to a whole new level or window pane. It uses mirrors, windows, and even deer heads to give you very hard-to-hold grips. (Blog.koldcast.tv)
4. Gold's Gym
Venice, CA USA.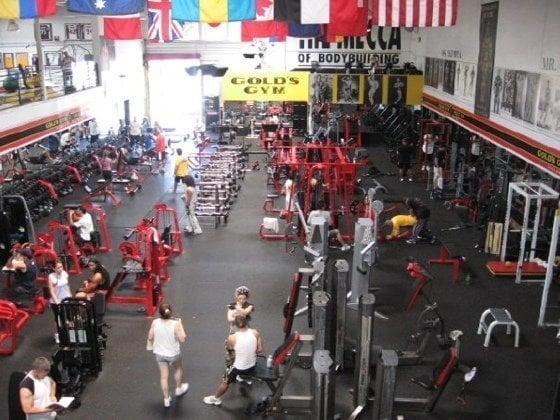 This is the ultimate Mecca when it comes to bodybuilding, weightlifting, and the coolest gyms. Arnold lifted here! Of course, there are a ton of Gold's Gyms nowadays but this one is the head honcho. (Blog.koldcast.tv)
5. Top Out Climbing
Santa Clarita, Ca USA.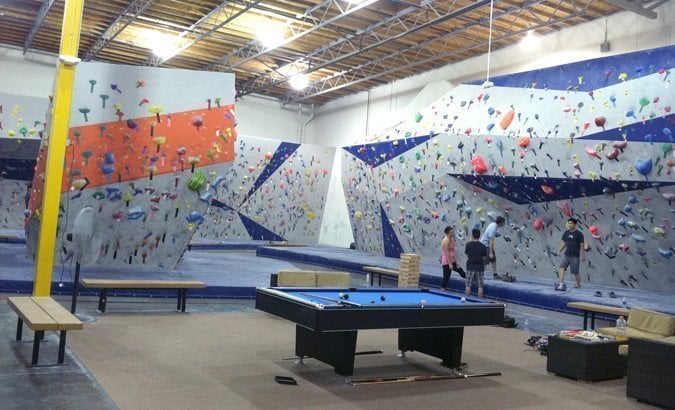 Speaking of rock climbing, this one is insane. Housed in an 11,500 sq ft building, this will challenge even the most experienced climber with over 6,500 sq ft of the climbing wall. Plus there's a pool table for your downtime! (Tonyreynaldo.dpmblogs.com)
6. The University of Missouri Rec. Complex
Columbia, MO USA.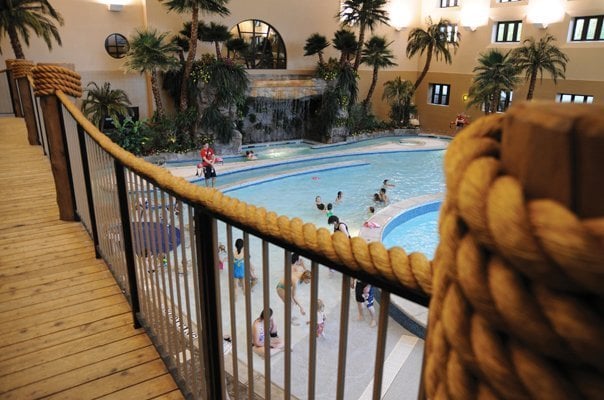 This one I hold dear to my heart. I used to utilize this complex all the time since MU is my alma mater! This place is amazing with an incredible lazy river and swimming area plus state-of-the-art, top-of-the-line fitness, and cardio training areas. (Greatist.com) If you are on a romantic getaway in Missouri it is a great place to work out for couples.
7. 2012 Olympic Athlete Training Center
London, UK.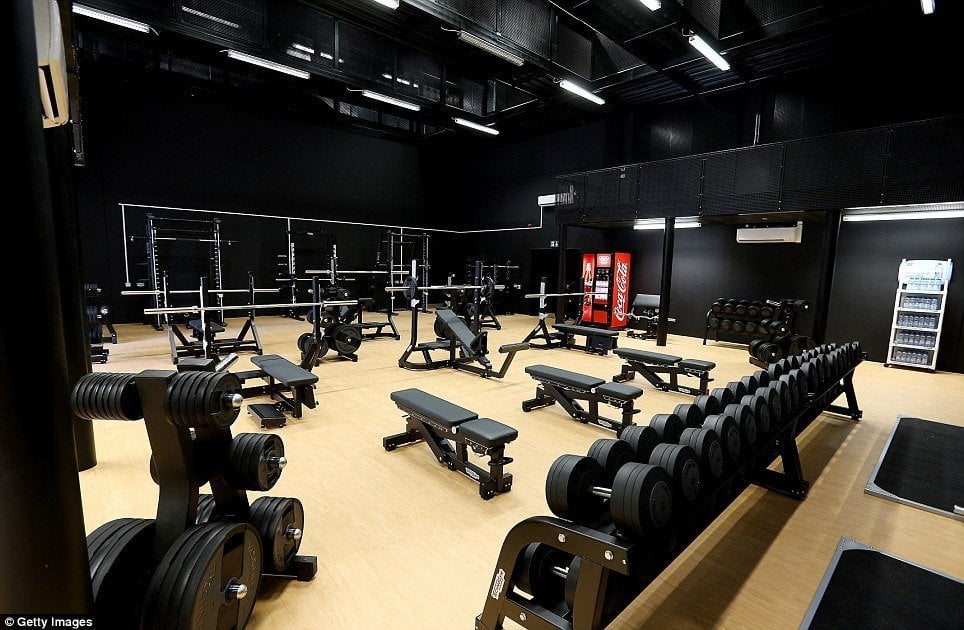 Of course, this is top-of-the-line and simply huge and amazing. It even included a "beats room" for athletes to relax and listen to music and a gaming center. (Dailymail.co.uk)
8. Athletes' Performance
Phoenix, AZ USA.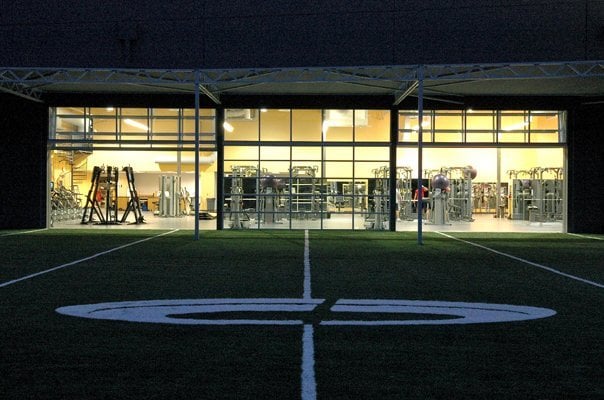 This has to be included on the list with all the top-notch athletes that train there, it is even where the NFL Combine Program is held, but it only costs $16,500 a year to train here…chump change. (Greatist.com)
9. Aqua Expeditions
Peru.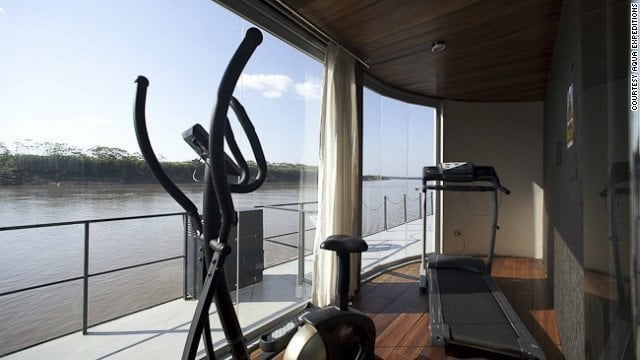 Have you ever wanted to ride a bike, while riding a boat, while cruising the Amazon River? Yea, me too! This is an awesome way to see the Amazon. Just don't forget to pedal while taking in the scenery! (Cnn.com)
10. Nike World Headquarters
Beaverton, OR USA.

Of course, this has the best of everything; I mean seriously this is Nike. The 190-acre complex offers only the best training equipment and technology available, invite-only though…bummer. (Greatist.com)
11. David Barton Gym
Miami Beach, FL USA.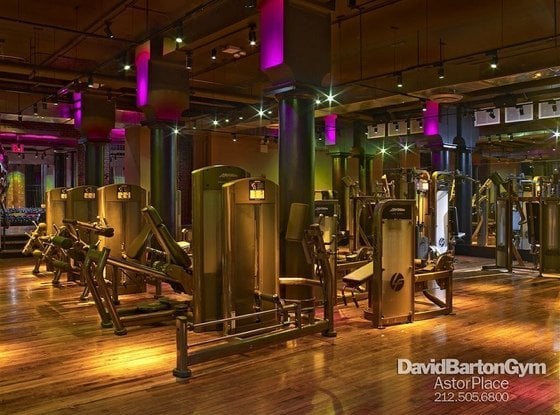 This place is basically a nightclub in a gym – aka one of the coolest gyms! Not only does it have the best equipment available, this 45,000 sq ft club offers a private beach and valet parking. (Blog.koldcast.tv)
12. Hotel Icon
Hong Kong.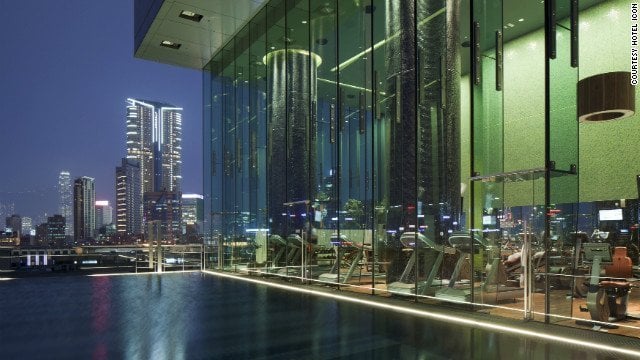 This brand-new hotel offers amazing fitness accommodations! The gym and rooftop pool offers a spectacular view of the city! (Hotel-icon.com)
13. Reebok CrossFit 5th Ave
New York, NY USA.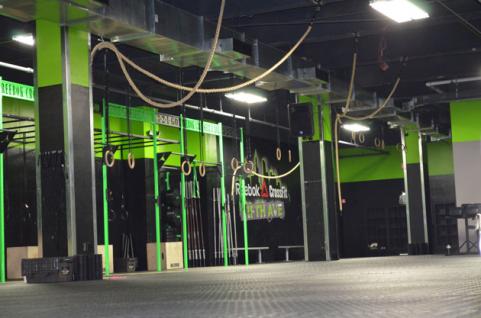 If CrossFit is your thing check out this amazing 10,000 sq ft facility in the heart of Manhattan! So much cool equipment and classes that you will never get bored! This is one of the best Crossfit gyms in the world! (Mensfitness.com)
14. Paresa Resort
Phuket, Thailand.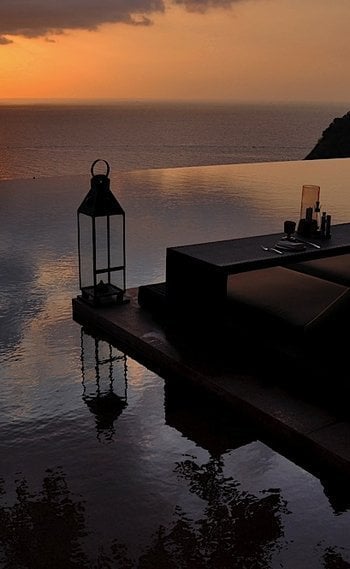 It's in Thailand. It's a beach resort. The pool and gym have this amazing view. Enough said! (Paresaresorts.com)
15. Chobe Safari Lodge
Uganda.

Overlooking the Nile River this gym offers spectacular views! Plus the lodge is located within Uganda's largest National Park so after you hit the weights you can hit the Safari and check out the wildlife! (Chobelodgeuganda.com)
16. Olympic Athletic Club
Seattle, WA USA.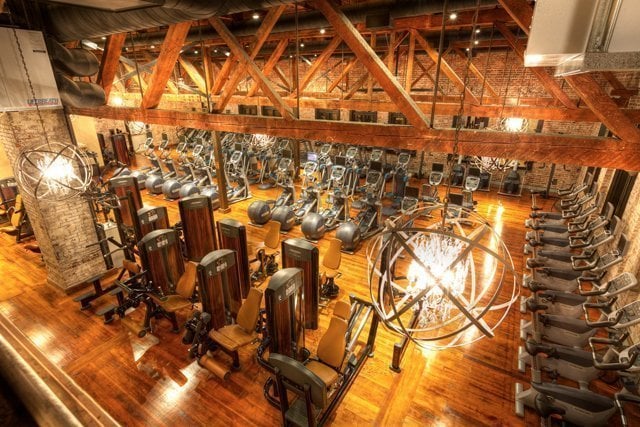 This amazing gym includes two pools, is open 24 hours a day / 5 days a week, and includes 10 free hours of childcare each month! (Redtri.com)
17. The Atomic Spa
Milan, Italy.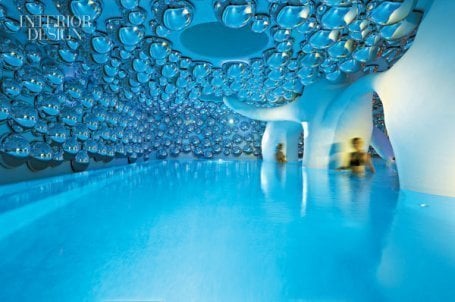 This one made the list for its amazing spa/pool area. Not only is it a fully equipped gym but the spa area offers one of the coolest atmospheres out there! (Inspiredu.wordpress.com)
18. Edinburgh's Outdoor Gym
Edinburgh, Scotland.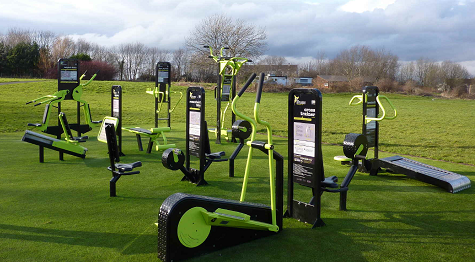 By now you will have noticed I like outdoor gyms. I just think they are cool and a great way to exercise. This is a new facility trying to get local people more active that includes strength and cardio training equipment! (Elgt.org.uk)
19. Sports Center at Chelsea Piers
New York City, NY USA.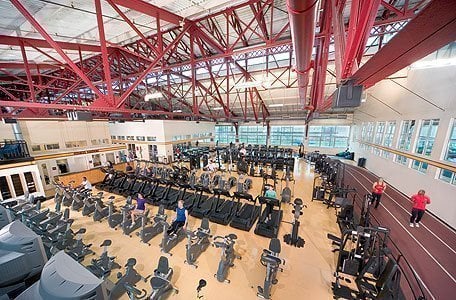 With a 6,000 sq ft cardio training area, plus a huge pool, indoor sand volleyball, and 140 fitness classes per week this gym offers it all! (Fitsugar.com)
20. Makeshift Gym
Copacabana Beach, Rio de Janeiro.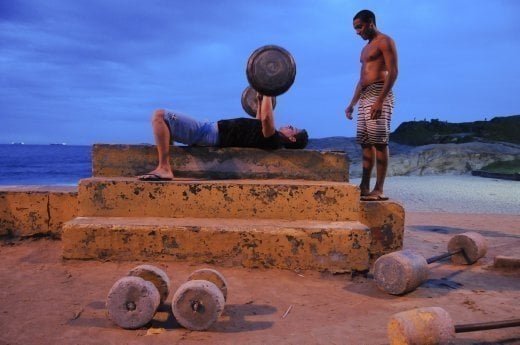 While this beachfront gym has an amazing view this entry is really for all the gyms out there where people are making it work with the resources they have! Lift heavy and grow! (Journals.worldnomads.com)
21. Anytime Fitness
Jefferson City, MO USA.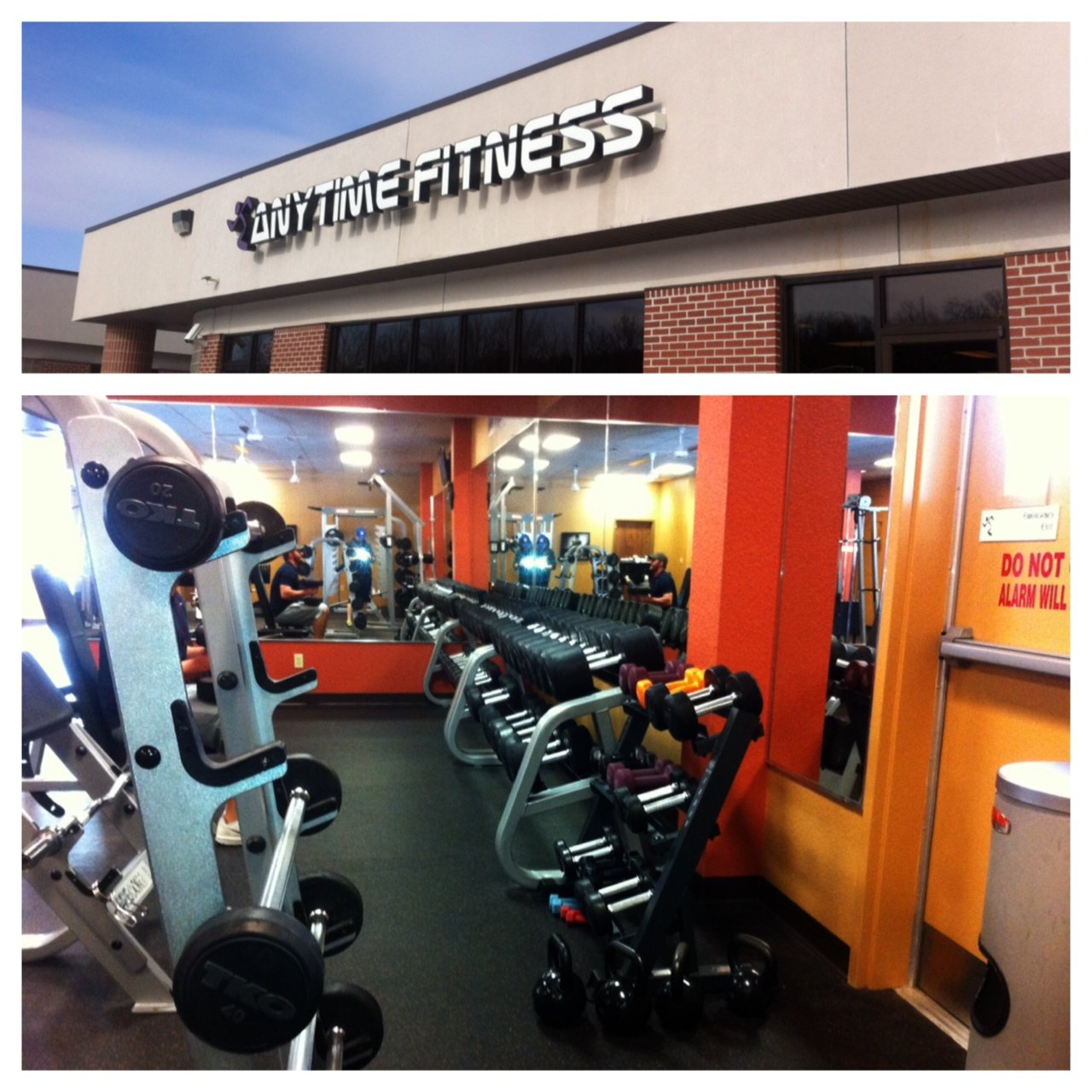 I have to give a shout-out to my former home gym! This place is friendly and has everything you could ever possibly want in a convenient gym!

Latest posts by Josh Anderson
(see all)
Disclosure: In the spirit of full disclosure, DIYactive.com may be compensated in exchange for featured placement of certain reviews or your clicking on links posted on this website.