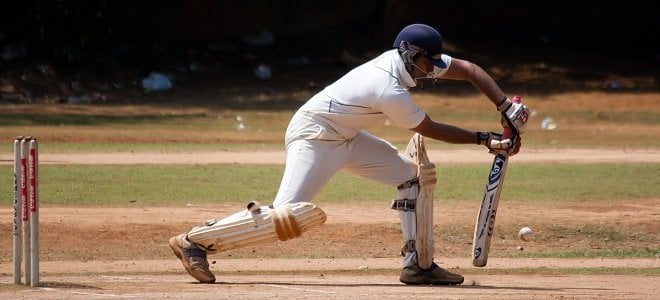 How to Find the Best Cricket Bat
Cricket is played by millions of people always trying to improve their game. Check out these crucial tips for picking out your next cricket bat that will provide the edge you need on the pitch!

Looking for a new cricket bat?
I don't like cricket…. No, No, I love it!
Anyone who fancies themselves as the next Shane Warne will need to up their game and choosing the right bat can help to do just that. The best way to shop around for a good quality bat that can help to boost the skills of the least skilled of players is to use the internet and it is vital to buy a bat made by a reputable manufacturer such as Kookaburra.
But what makes a bat good and what makes it great?
Knowing which bat to invest in isn't always easy and it is a good idea to get hold of some expert advice whenever possible before making a purchase and this can often be done by contacting the company that is selling the equipment. The best cricket bats in Australia, the UK, and elsewhere in the world can be found online and this is often where the best prices can be had as well.
Let's take a look at why it is important to choose the right bat and what to consider before buying:
1. Personal Requirements
Some of the most important things to consider include:
How often will the bat be used?
Will it be used regularly or occasionally?
What ball will be used with the bat?
For Example, The harder the ball that is used, the harder the bat needs to be.
2. Think About the Size
Anyone who is serious about improving their game will need to ensure that they buy a bat in the right size. Not everyone knows that bats come in different sizes and below is a rough guideline to follow:
Sizes 4 and 5 bats are perfect for kids aged between 5 and 11
Size 6 bats are good for players aged 11 years and older
Senior size (also known as SH/LH) is the most suitable size for grown adults
3. The Importance of Quality Bats
Using a good quality bat made by a well-known manufacturer is vital and can make a huge difference to anyone's game.
Below are some of the most famous:
Kookaburra
Reebok
Adidas
Gray Nicolls
Puma
Prices will vary but the strongest, most reliable bats will command a higher price and it is easy to click here to find a whole range of good quality bats and other equipment that is needed to improve one's game.
4. Think About the Weight
The weight of the bat is also important to consider, as an overly heavy bat can be harder to handle and one that is too light won't be effective.
5. Grains & Willow
The grains represent the age of the willow:
6 grains make a good bat
6-8 grains make a B+ grade bat
8-10 grains mean the willow is an A grade bat
10 or more grains show that the willow is an A+ grade bat
Wrap-Up
Choosing the right bat and practice can undoubtedly make anyone a better player…
So always take the following into consideration when cricket bat shopping.

Latest posts by Josh Anderson
(see all)
Disclosure: In the spirit of full disclosure, DIYactive.com may be compensated in exchange for featured placement of certain reviews or your clicking on links posted on this website.