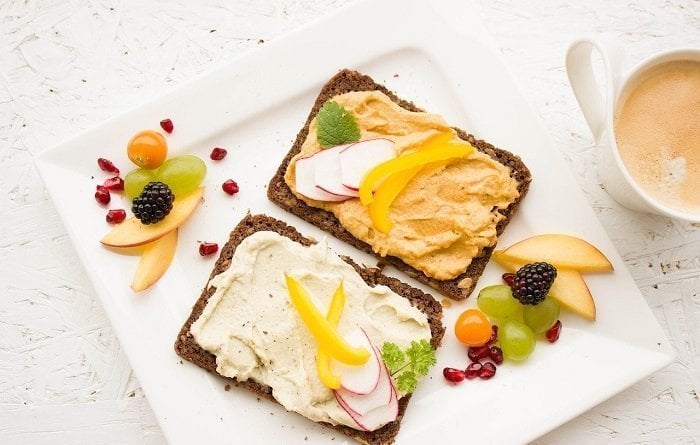 Healthy Diet on a Tight Budget
A proper diet and an active lifestyle are key to one's health and well-being. But all the fresh products we see in stores seem so expensive. Especially when you are on a tight budget, not a CEO of a multi-billion company.
Tips for a healthy diet on a student budget
In this article, we have gathered some working tips on how to eat more healthily while still on a tight budget especially if you're a student. Having our guide at hand, you will never have to spend an extra penny on meals again.
Proper nutrition is one of the most important habits for a healthy lifestyle. When we nourish our bodies with the right products, we feel better, look better, can be more productive, and generally feel much happier.
And with just a little bit of guidance, everybody can make a switch to a healthier diet, even on the tightest of budgets.
Here's how you do it.
Always Make a List
Have you ever wondered, why you go to the store for some milk and end up buying at least five items, if not more? Yes, we all do that at times.
The stores are arranged in such a way that people are subconsciously urged to buy certain things as soon as they enter the building. Making a list can help you avoid this system and only buy what you need. Say no to blind consumerism.
Before making a list, plan your meals in advance and consider such a smart move as stocking up for the whole week. This way you will avoid unexpected walks to the store and will always have something to eat.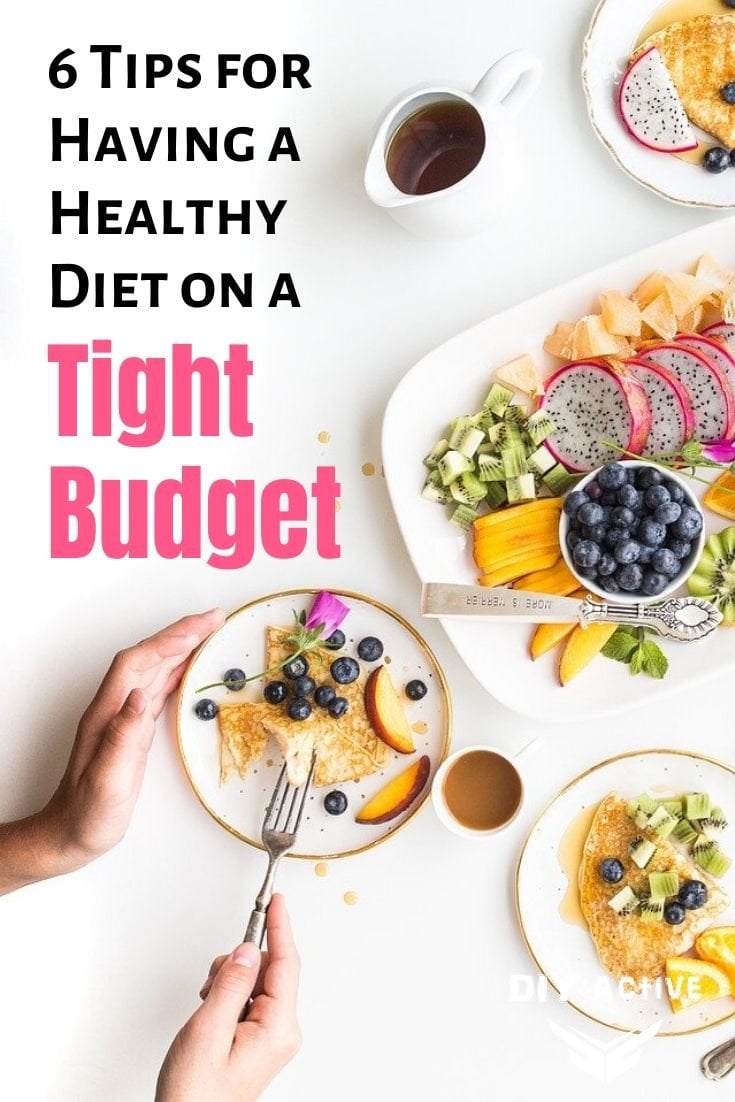 Try to find meals with similar ingredients so that you can buy them in bulk. Having a list of pantry essentials is also helpful. You can stack it once a month and always have a meal ready to cook, even when you are up all night studying.
A pro tip: instead of being up all night writing a term paper that is due tomorrow, order it from EssayPro.com, an essay writing service. It is an amazing solution for when you are in a rush and don't know what to do.
The best part about well-thought plans is that you only need to compose them a few times. Maybe, even once will do. Next time you go shopping you can refer to that list you've made last Tuesday.
Don't Shop Hungry
Here's another pro tip: when you are hungry, you can be easily strayed from your shopping list to buy something on impulse.
How often do you come home from shopping and realize you haven't actually bought anything to cook a decent meal of?
Before going shopping for groceries, you better have a snack or even a good meal. This way you will stick to the list and only buy what is needed.
Cook at Home
Although eating out can seem inexpensive per serving, counting your monthly budget on eating in restaurants may be shocking.
The price you pay for a plateful out can easily cover a whole pot of food cooked yourself. If you want to save on your diet, consider cooking more at home.
Another great benefit of home-cooked meals is that you always know what exactly you are eating. You have the power to swap some ingredients for healthier alternatives and reduce the fat and sodium content.
When you don't have much experience in cooking the idea of preparing something might seem intimidating at first. Look up some video recipes to guide you so that you can see what the final result is supposed to look like.
Prepare in Advance
On average, college students spend approximately $250 on groceries per month, not counting booze and snacks.
Snacking on chips in between classes is not a good choice if you want to start eating more healthily. Prepare meals in advance and bring them with you in a lunchbox.
Apart from freshly-made meals, preparing which is time-consuming, you could take leftovers from the day before. This way, you will not only save some money but also time.
When cooking a meal, try to calculate how much you eat per serving and cook in precise amounts. Once you get the hang of it, you will never waste food again.
Save on Meat
Meat can get rather expensive and there are two tricks you can use to cut this cost. The first one is buying cheaper kinds.
You can either pick up less expensive cuts of meat, like beef mince or blade or choose chicken over beef or pork, as it is generally cheaper.
Another way to save on meat is by substituting it with other protein sources like tofu, beans, and legumes. You may not need to go vegetarian because of a tight budget only. But there is nothing wrong with having a meal without meat once or twice a week.
Canned fish is another underestimated source of protein and omega-3. It is often much cheaper than fresh or frozen fish, but it can give your body the same amount of nutrients as fresh produce.
You can have a canned tuna salad as a lunch option and finish that with rice for dinner.
Frozen Goods
It is a common misconception that frozen foods are not as good for one's health. In fact, these foods are harvested at their peak and frozen rapidly. They stay high in nutrition and remain edible for longer periods of time.
Moreover, they are often much cheaper than fresh products. So next time you are in the store, check out the frozen foods section to see what you can make your new favorite.
Wrap-Up
Maintaining a proper diet is not exactly an easy task. Especially if you are on a budget. But once you build the habit, you will never want to return to microwaveable meals.
Consider cooking for yourself as a self-care exercise. Hopefully, this article was of help to those on a tight budget.
Disclosure: In the spirit of full disclosure, DIYactive.com may be compensated in exchange for featured placement of certain reviews or your clicking on links posted on this website.