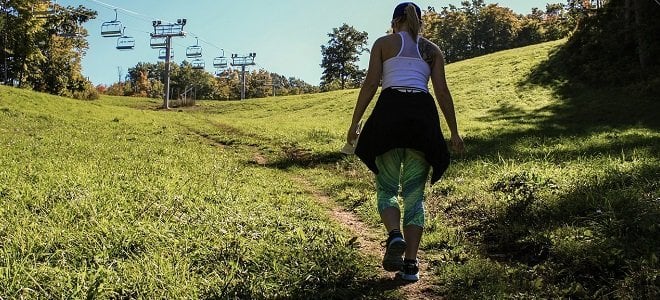 Hate Being Sweaty After Your Workout?
One of the worst parts about working out in the fall is that you usually have to bundle up once you are done… meaning, bring on the sweat. Check out these easy tips to stop those sweaty fall days!

Stop being sweaty as the days get colder
Fall is one of the best times of the year. The air is crisp; the leaves tumble beautifully from the treetops, and the cozy sweaters are cuddly and warm. For some people, however, those warm, cuddly sweaters—among other treasured wardrobe items…
This means embarrassing sweat stains from excessive sweating, especially after a workout!
Thankfully, there's no need to panic. Below, we have seven tips that will keep you fashion-forward this fall while avoiding those pesky sweat stains (and maybe even save you some money in dry cleaning) especially after a killer workout:
Go natural (with fabrics, that is)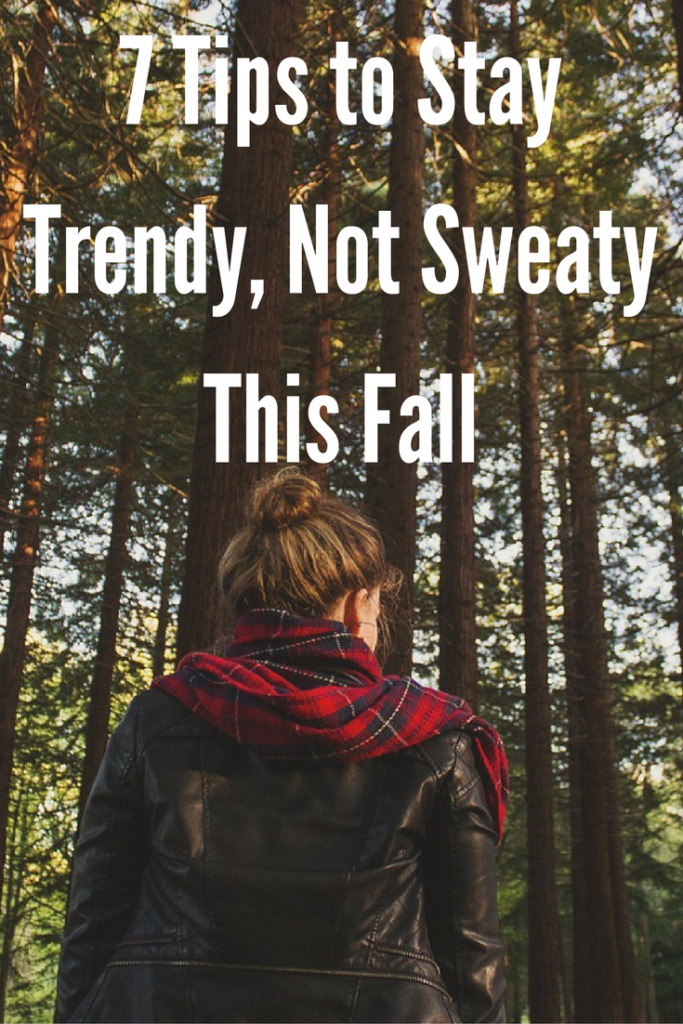 Clothes made of natural fabrics—such as linen and cotton—will easily absorb and release moisture. Hence, they are more ideal for those who tend to sweat.
Avoid silk
While silk is a luxurious material, it can overheat you and immediately expose any sweatiness it has caused.
Shun polyester, if possible
Unlike friendly natural fabrics, polyester doesn't absorb moisture, nor does it breathe very well. The result makes you unnecessarily hot and sweaty. Therefore, avoid wearing it when possible. (On the bright side, if you have to wear it, it won't show sweat stains.)
Play with patterns
Patterned and printed shirts are a great way to hide stains if you're having a sweaty day.
Live in loosey-goosey sweaters
Loosely knitted sweaters are also a fabulous option. Since they don't cling to you, they provide breathability, combining all the awesomeness of a fall sweater without the stains or overheating.
Keep your heart light but your colors dark
Lightly colored fabrics can easily call sweat stains to attention. Thankfully, fall was built around earth tones (browns, greens, rusty reds) and broodingly dark colors like the standard black or eggplant purple. Other trendy deep hues such as olive or burgundy can add color to your wardrobe without exposing stains.
Invest in absorbent undergarments
There are undershirts on the market (What isn't on the market nowadays?) that can keep sweat at bay and off the clothes you care about. For those who think they may need more than stylish tips to keep pit stains at bay, those who think they may sweat more than what's considered to be normal and are ready to do something about it, there is hope. miraDry® is an FDA-approved, non-invasive treatment for excessive underarm sweat. Harnessing the power of electromagnetic energy, miraDry effectively destroys the glands in the underarm that produce sweat and odor. In some cases, patients have even experienced permanent hair loss, as well.
Wrap-Up
This fall, don't ditch your workout routine just because you are afraid of a little sweat afterward!
Instead, crush some calories and then follow these 7 simple steps to stay trendy and sweat-free!
Latest posts by Mary Kate
(see all)
Disclosure: In the spirit of full disclosure, DIYactive.com may be compensated in exchange for featured placement of certain reviews or your clicking on links posted on this website.