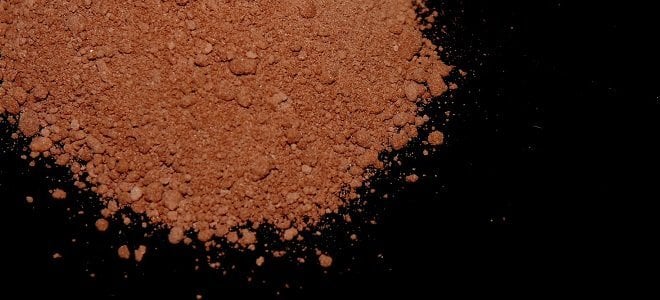 What's the Best Pre-Workout Supplement For Women?
The best pre-workout supplements are one of the hottest niches in the fitness industry but are they needed or can you get all the energy and nutrients you need from a pre-workout meal? What are the best supplements? These awesome experts stopped by to give us their opinion on their favorite workout booster and the best pre-workout supplement for women!
Store-bought or natural?
That's the question you need to ask yourself! There are good and bad things about both.
For one, many times store-bought supplements are full of fillers that don't have any effect and aren't regulated by the FDA. As Victor Adam, a NASM Certified Personal Trainer and founder of Axiom Health and Fitness, explained, "As you may be aware the supplement industry is wrought with placebos, ineffective and/or under-dosed proprietary blends, and billions of dollars spent on marketing misinformation and false promises, making it difficult to wade through the quagmire to find a useful supplement." That sure paints a great picture, doesn't it?
But Adams went on to say, "Luckily, honest health and fitness professionals (like myself) have already done this work for you." Meaning, they have determined the reputable supplement companies out there that create seriously awesome supplements.
We are going to start with some natural options that aren't technically a pre-workout (like whey) that can make for the best pre-workout supplement for women.
Natural: Best Pre-Workout Supplement for Women
Protein, Complex Carbs, Fat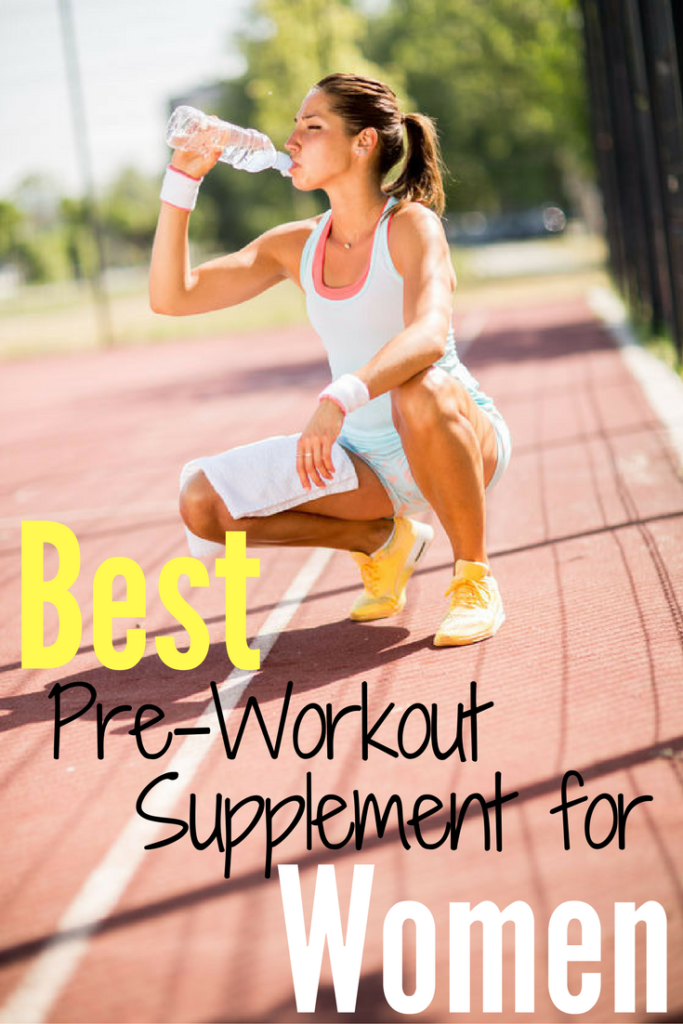 First off, don't feel like you have to buy a pre-workout powder to get the most out of your training session.
Many of the pre-workout blends on the market today contain creatine. While creatine is a great supplement and effective at increasing strength and endurance, it also causes water retention, which is something that most women would prefer to avoid.
There are other supplements that will give you a boost without any water retention.
The first is old-fashioned caffeine, which blunts the soreness caused by training, increases fat burning, and, as any coffee junkie knows, makes you more alert.
Other ingredients to look for include amino acids such as tyrosine, which can elevate mood; carnitine, which can help turn fat into readily usable energy; and leucine, which activates protein synthesis and helps you build lean muscle.
You can look for a blend that includes these, or stick to black coffee and a light meal of protein, some complex carbs, and minimal fat (think oatmeal and egg whites) about 30-60 minutes before a workout.
The whole foods can give you the same benefits as the supplements, so it really just comes down to personal preference.
– Chef Robert Irvine, star of Restaurant: Impossible and author of Fit Fuel: A Chef's Guide to Eating Well, Getting Fit, and Living Your Best Life
---
Whey Protein and a Snack
At this point in time I do recommend supplements – for almost everyone – but pre-exercise the ones I'd stick to would be whey protein (if you tolerate dairy) or a snack if it's been more than 3 hours since a meal.
If you have access to whole food I'd always opt to go real/whole food rather than something artificial with a bar code.
Whey protein is the exception. It's been shown to boost lean muscle maintenance in older adults as well as growth in younger adults.
It has added benefits recently emerging as helping prevent or improve other conditions including diabetes, stroke, cholesterol, and contains a component that aids in thyroid health.
Pick your whey carefully. A study that looked at protein powder found 50% of those studied contained heavy metals or msg. Choose ones with few ingredients, from hormone-free cows, non-gluten, non-denatured, and no artificial sweeteners. Stevia sweetened and less than 5 gms of sugar per serving.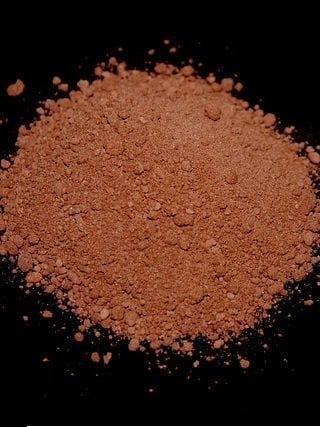 The closer you are to a workout the more careful you want to be about the content and the quantity you eat. At that point, easy to digest and low in fiber make sense. Half a banana, for instance, or a small bit of nut butter with a few crackers would sit better than yogurt before a vigorous workout.
Most athletes tend to do better avoiding dairy just before workouts even if they otherwise tolerate it. Dairy can increase Flem and mucous: not things you want more of during a workout.
For running or activities that jog the stomach you want easier to digest and something that clears from the stomach quickly. This is the time to have a carbohydrate.
Whey is easy to digest and it's one reason it's a good pre-workout option.
For weight training or yoga, your stomach isn't going to be as touchy. Still, though, no one wants to have their muscles and their stomach competing during a workout.
A small bit of peanut butter with jelly or honey on a rice cake, whole grain crackers, or a piece of toast provides quick energy and prevents hunger from interrupting a workout.
Smear nut butter on a banana
Have a simple whey protein shake with protein powder and almond milk or add a frozen banana or tablespoon of nut butter to it if you need a little something more
Experiment to find what works for you. Know your stomach. It pays to look at your energy level and ability to work harder when you do have fuel vs on empty.
– Debra Atkinson, 30-year fitness professional, 15-year Kinesiology Dept instructor at ISU, strength and conditioning coach, and 5-time Ironman
---
Store-Bought: Best Pre-Workout for Women
We've made it to the best pre-workout supplement for women that comes from the supplement store. This begs the question,
Is there a massive difference between women and men pre-workout supplements?
Victor Adams explained, "There is no special difference (pregnancy and special dietary situations aside) between what men and women should be taking to enhance their performance, results, and recovery from exercise – with the exception of testosterone boosters."
So let's break down 2 really good options when it comes to supplements:
JYM Supplements

The best pre-workout I have come across is Pre-Jym. This is from the JYM supplement line which was created by Dr. Jim Stoppani who used to be the chief science editor for Muscle and Fitness.
He has studied fitness and supplements both in the lab as well as in the gym and has made recommendations on the ideal ratios for BCAA's (branched-chain amino acids), caffeine, and other essential nutrients to take pre and post-workout for years until he finally decided to take a supplement with all the right stuff in it himself.
You'll not find a more complete or effective pre-workout on the market for increasing your energy and focus for the workout and enhancing recovery and results after.
However, it is important to note that you should NOT be taking supplements unless your diet/nutrition is already on point – that's why they're called supplements – they are intended to assist you in meeting your dietary needs, not food replacements.
If you don't already have a nutrition plan (it doesn't have to be a perfect day-by-day, meal-by-meal plan, just set trackable guidelines) in place that you are following, ANY supplement will offer little benefit.
– Victor Adam, NASM Certified Personal Trainer and founder of Axiom Health and Fitness
---
IdealFit Supplements
While there may not be a massive difference between the pre-workouts among the genders, this is a great supplement formulated to fit a woman's taste and style to help them stick with their workout and achieve their goals: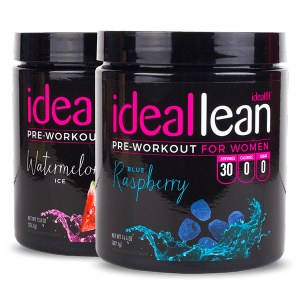 Throughout my 10+ years as a nutrition and fitness expert, I have tried several pre-workouts but I have never been fully satisfied with them. It bugged me so much that I could never find the perfect match.
Lucky for me, I work for a company (IdealFit) that decided to create a pre-workout formulated to meet a women's needs.
Here's why I can't live without my IdealLean Pre-Workout For Women:
Clean Energy and Focus
Specially formulated with IdealLean's Fat Loss Blend
Endurance and Intra Workout Pump (better blood flow to muscles)
What does that all mean? It means taking IdealLean Pre-Workout, at least 20-30 minutes before my workout will help me have laser focus+energy, includes 0 calories and 0 sugars, and will help me complete my workout, without tiring out.
I think there is a common misconception that pre-workouts are only for men or women who are fitness competitors. But our pre-workout is literally for all women: the busy mom, weekend warriors, triathletes, weight lifters, bodybuilders, boot campers, and especially the newbie.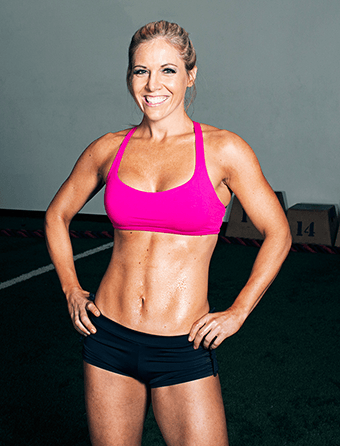 For any woman who is looking to better their workouts, they need IdealLean Pre-Workout. For any woman looking to maximize their workouts, they should include the following:
Pre-Workout: ½ to 1 scoop 20-30 minutes before your workout
Pre-Workout Meal: The proper macro-nutrients (moderate carb, moderate protein, and low fat) Specifics will depend on weight.
During Workout: 1 scoop of IdealLean BCAAs (helps with recovery)
Post-Workout Meal: The proper macro-nutrients (moderate carb, moderate protein, and low fat) Specifics will depend on weight.
Think about your car! Your car requires a bunch of different products to make it run smoothly. Whether that is gas, oil, windshield fluid, transmission fluid, etc. If you neglect some of those areas, then your car breaks down. Now think of your body. When you work out, you need different "oils and fluids" to help your body run smoothly.
Following these steps can help you maximize your workouts and optimize your results (so your body doesn't break down)!
– Lindsey Mathews, fitness and nutrition expert at IdealFit
Wrap-Up
These are just 4 options when it comes to the best pre-workout supplement for women – there are literally hundreds out there.
From going natural with carb and protein rich meals to trying a supplement off the shelves, find what works best for you.
Because after all, your favorite pre-workout supplement or meal is unique to you!

Latest posts by Josh Anderson
(see all)
Disclosure: In the spirit of full disclosure, DIYactive.com may be compensated in exchange for featured placement of certain reviews or your clicking on links posted on this website.