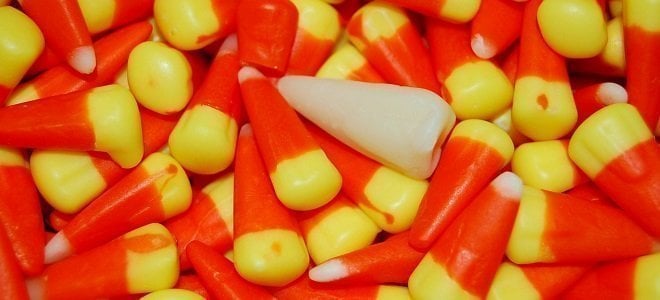 Halloween Candy the Death of Your Diet?
Well, Halloween is coming up… Time for goblins and vampires to roam the streets in search of tasty treats! See how I rhymed there? Anyways… there's nothing better than your kids being hopped up on sugar for the next week, right?
But let's not kid ourselves, we all eat that junk and it can definitely show in our waistline.
How can we avoid temptation? What do we do with that sugary substance once your kids are through with it – the leftovers? We got an expert panel together to talk about how we can avoid the excess candy our kids bring home. It's time for a Halloween candy crackdown!

Ditch the Halloween candy with these expert tips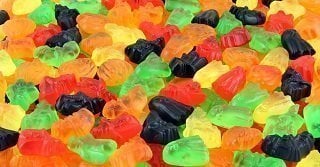 1. Get rid of it – Your kids may not let you, but if possible, get rid of the remaining candy so you won't be tempted to eat it.
Bring it to work, throw it away (chances are after a few days, only the less desirable candies will remain anyway!), give it to a friend, whatever you have to do!
2. Portion control – There's nothing wrong with a treat in moderation, especially if you're otherwise eating healthfully and staying active.
Choose one or two small items that you really want, save them for after a meal, and savor those treats.
---
There are 3 things you can do to ensure your kid's Halloween candy isn't haunting you for days, weeks and months come.
1. Tag it – When the kid(s) get home dump out all the goodies and sort through it so you can divide out the good stuff from the real junk (candy corn we're talking about you).
2. Bag it – bag up the best candies for small treats to last the next weeks or months and bag up the rest of the trash separately.
3. Toss it – You don't have to toss the junk candy in the trash as there are many organizations that will gladly take it for social program use and there are several non-profits that send the candy overseas for our service members to enjoy a little bit of home.
In fact, you might even want to send them some of the good stuff too (like those mini snickers).
Clint Fuqua, Fitness Trainer/ Health Coach/ Speaker/ Author
---
As a fitness professional, I would be doing a disservice by not urging all parents to find alternatives to candy at Halloween. Below I will lay out some strategies to help your family have its healthiest Halloween yet.
1. Make it a game – You may consider making a game out of Halloween, in which you trade other rewards (maybe a trip to an amusement park, extra free time, a party, or even cash) for your child's candy haul.
The un-eaten candy could be thrown away (I would prefer this as nobody needs to be eating this stuff) or given away to a kitchen for those in need.
2. Find support – Support makes any resolve much easier to stick to.
You may try making a pact with your partner well ahead of time, agreeing to find another use for any leftover or extra candy, or agreeing to share only a certain amount each day.
---
If you like candy and it is in your house, the chances of not eating it are pretty damn low.
If you say "I am not going to eat ANY candy," then slip and have one piece, you are likely to eat as much as possible before you go to sleep and "start fresh" in the morning.
Here's a better option: Accept that you're going to eat some candy (or be miserable trying to rely on willpower to resist) and make it fit in your calories, macros, etc.
That way, if you happen to eat an extra Tootsie Roll in the afternoon, simply eliminating a few bites of pasta at dinner will keep you right on track.
Dr. Charlie Seltzer, MD, Yahoo Health Advisory Board's Expert in Weight Loss/Obesity
---
Americans spend over $2 billion on Halloween candy every year.
That's a lot of candy! Sure, you're giving it away to trick or treating goblins, superheroes, and Disney characters but what about the leftovers and all the additional candy that comes home with your own little trick or treaters?
1. Get adequate sleep – Many studies have shown that we are less likely to control our appetite when we are tired. Seven to eight hours of high-quality sleep a night is adequate for most of us.
2. Manage stress – Halloween begins the eating season. It's very important to take regular breaks from the hectic pace of the holidays to relax and get back to baseline emotionally so you're not reaching into the candy stash for a sugar hug.
Devoting just 5 minutes a day to being present in the moment through meditation or deep breathing can significantly reduce stress. Practice an attitude of gratitude by journaling experiences that make you happy.
Reading your journal entries during times of stress will remind you of what's good and important in life.
Sally Barden Johnson, MA, RD, LD at PaleoPlan
---
Here are my tips for cracking down on Halloween candy to ensure you don't get tricked into eating your children's massive haul!
1. Eat more protein and fat – When your body craves sugar, it's craving quick energy because you metabolize sugar faster. Try balancing meals with at least 30% lean protein and 25% healthy fats like avocado, seeds, and nuts at every meal to stabilize blood sugar.
2. Stick with the real stuff – A little honey, maple syrup and coconut sugar goes a long way. Just limit your total sugar intake to 50 grams or less a day for adults.
3. Beware of low fat and gluten-free labels – Often, they'll contain excessive sugar or refined carbohydrates to compensate for the fat and gluten, including yogurt, cottage cheese, baked goods, and frozen foods. Stick with a single ingredient, whole foods to avoid the label trap, or read them carefully.
Try these instead:
Big Bite Pumpkin Truffles
Warning – these bite-sized rounds are addictive! Make a double batch and keep it in the freezer for a fit pick-me-up anytime.
Made with pumpkin purée, cacao, pumpkin seeds, oats, ground spices, and rolled in cinnamon puffed rice, crushed cashews, or toasted coconut flake. All raw!
Date Caramel Butter Apples
This will bring back the kid in you – in a fitter way. Raw caramel is made with dates, nut butter, and maple syrup. Super simple and delicious, making it the perfect coating for whole or cut-up apples. All raw!
Pumpkin Parfait with Coconut Banana Cream
This double duty as a dessert or healthy enough for breakfast, the combination of sweet couscous, cocoa pumpkin, and coconut banana cream is the best of fall flavors combined. Fueled up! Everything is raw except couscous.
– Mareya Ibrahim, CEO and Founder of Grow Green Industries, INC. and the author of "The Clean Eating Handbook".
Wrap-Up
There you have it – tips from 6 world-class experts to help you avoid all of that leftover Halloween candy! Give these nutrition tips a try in order to avoid the accompanying belly bulge and keep going towards your goals!
Have a very SPOOOOKKYYY Halloween!

Latest posts by Josh Anderson
(see all)
Disclosure: In the spirit of full disclosure, DIYactive.com may be compensated in exchange for featured placement of certain reviews or your clicking on links posted on this website.