How Do I Use CBD Cream?
Since hemp production was legalized in 2008, CBD has taken the world by storm. Cannabidiol oil has increasingly gained popularity, especially since it improves conditions such as lack of sleep, anxiety, muscle pain, and even treats certain types of seizures. If you think that this natural remedy might be of help to you but you do not know where to start, you don't have to worry – all the guidance you need is covered in this article.

Can CBD cream help my skin?
First, there are two most common ways of using CBD. That is oral and topical. Within the two categories, there are different methods of delivery. These include capsules, cream, tinctures, and many more.
Consumers who are unfamiliar with the benefits of CBD might wonder what CBD cream does and how it helps with ailments better than oils and capsules. CBD- infused topicals include creams, lotions, and salves and are applied on the skin and even deeper into the muscle tissues.
The difference between the CBD topical lies in the consistency of the product. CBD creams are thicker and hence more beneficial even for dry skin. Creams also absorb faster than salves and lotions hence preferred more for muscle pain.
Here are three ways in which I use CBD cream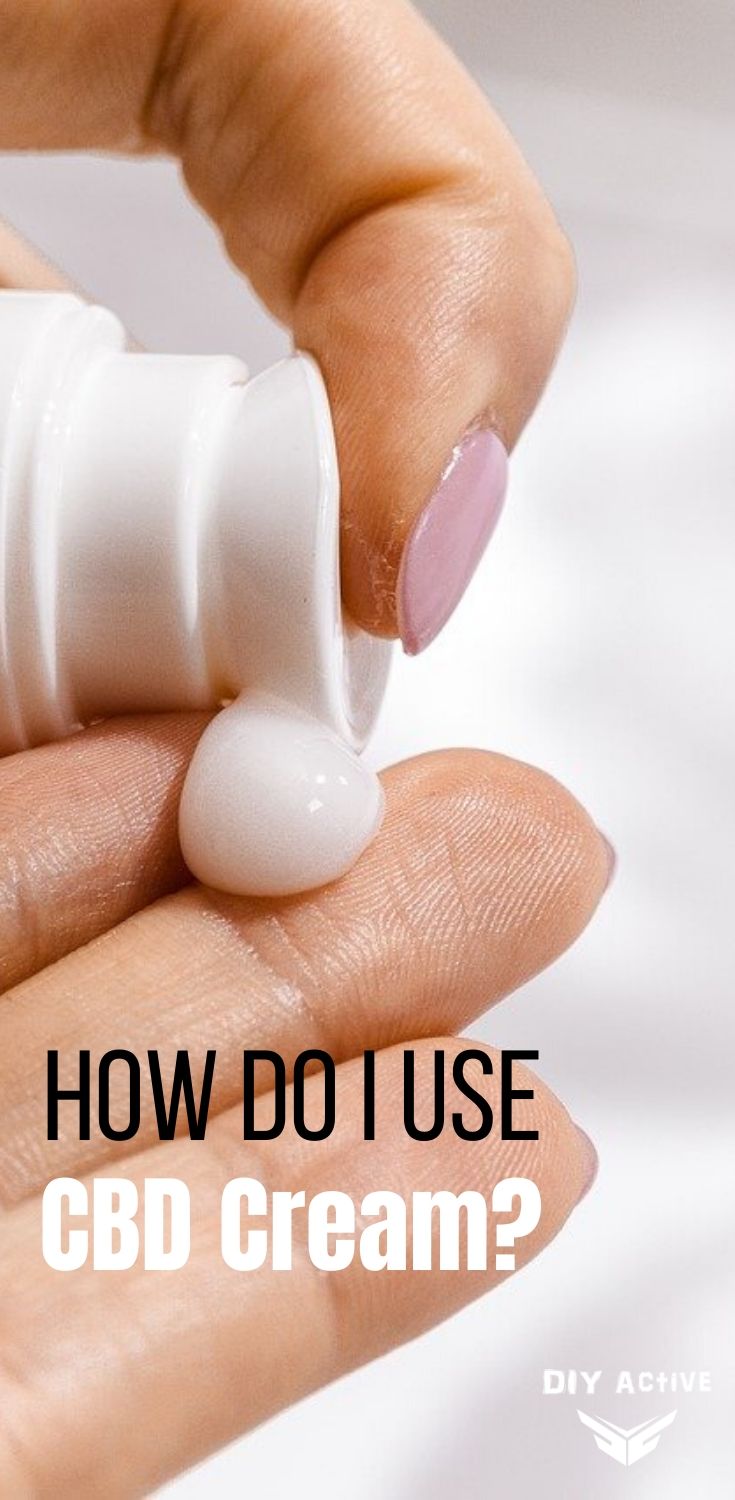 The process of using CBD cream is simple and easy. After you discover where your discomfort or pain lies, you can simply apply the cream to that area for local treatment.
Therefore, the process of applying the cream is not complex and just similar to applying any normal lotion.
Test for allergies
Before you apply even the slightest amount of cream on your skin, test for allergies. This is important regardless of the type of cream you use. First, apply a small amount of the cream on your skin to see if it reacts to it or not. CBD is not known for any allergic reactions but some of the ingredients in it could cause a reaction.
The moment you notice any undesirable reactions on your skin, it would be advisable to stop using the product immediately.
Identify and clean the affected area
As mentioned earlier, CBD cream is applied to give your body relief from any physical pain. This means the cream is applied directly to the body part that needs relief. Some of the common body areas people use CBD cream for include the back, joints, neck, shoulders, calves but the cream can be applied to any external body part.
Once you have identified your affected area, ensure that you properly clean it and dry it gently with a clean towel.
Apply the cream and rub it on the skin
It is that applying CBD creams on the skin is not hard. However, ensuring to administer the proper dosage of the cream is not so straightforward. The first thing you do is identify how many milligrams of the cream are available so that you can gauge if this amount will be enough to deliver the therapeutic relief you need.
As it is, a cream with low amounts of CBD will be less effective than creams with higher concentrations. Start with a low visible amount of the cream and gradually increase the amount of the cream until you reach optimal therapeutic relief. As you do this you must know that there are no known side effects of the cream so do not worry about applying large amounts of the cream.
It is important to note that every CBD product is different. So it is advised that you read the package instructions before you use the cream. The instructions given above are general and basic. However, it is good that you read specific instructions for every cream and CBD product you get to use to get the best results.
The good news is that you can still use it in other ways such as applying this CBD cream and still get effective results. Not only are topical cannabis natural, but they are also non-addictive and simple to use.
Wrap-Up
Give the CBD cream a shot today and recommend it to family and friends in need of limited relief to pain.
Follow this guide whenever you want to use CBD cream for the best results.
Disclosure: In the spirit of full disclosure, DIYactive.com may be compensated in exchange for featured placement of certain reviews or your clicking on links posted on this website.