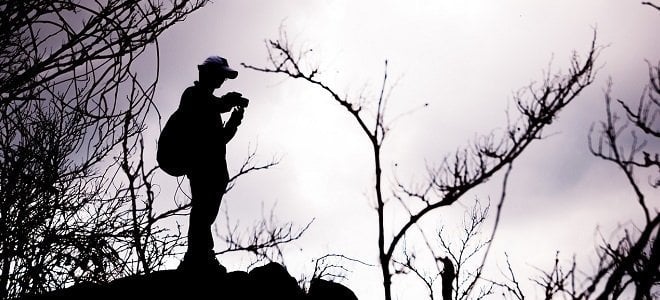 Healthy Lifestyle While Traveling
Do you ever get back from vacation and have an extra few pounds that you need to lose? Many of us are guilty of packing on some weight while traveling. Rightfully so, there are usually so many new and tasty cuisines to try and most of us tend to skip our daily workout routine when away from home. So how do you maintain a healthy lifestyle while traveling?
Traveling to Chile, however, gives you many options for staying active, while also indulging in some great food, activities, and nightlife.
Go for a hike, swim, or even join the locals for a daily workout routine on the beautiful beaches, a norm for many Chilean people.
Then when you try a completo, a Chilean hot dog, with all the unique toppings it offers, you won't need to feel guilty. It's all about balance.

Vacation, for most people, is all about relaxation, rest, and rejuvenating one's self. However, for most people, normal routines are the first things to get tossed aside when traveling.
If you normally work out at a gym, you may not have access to one where you're traveling. If you are a runner, it may not be safe to run where you are, there may not be any paths, or you simply don't know your surroundings well enough to do so. If you are normally a food prep person, you won't have access to all your normal kitchen items and/or food items to continue that routine.
Sleep is also an important part of being healthy. Sometimes you can overdo it on vacation or not get enough, as a lot of people aren't able to sleep because of the change in conditions such as the bed, pillow, or even the time zone, which can throw off one's sleep schedule.
The truth is, for the most part, those are really all excuses and it is possible to do both; relax and stay healthy. This doesn't have to mean fitting in a one or two-hour workout at the gym every day, there are other ways. Instead of taking an elevator, when presented with the choice, take the stairs.
If you are planning short trips within a mile (and a safe area), walk instead of taking a shuttle or cab. Do the before-bed workout, which can also be done in the morning if you'd prefer. Another option that may be fun if you are traveling with a group, spouse, etc. is to create games you can play.
For example, for every adult beverage you drink, you would have to do 10 push-ups. Or for every not-so-healthy meal you eat, you would have to do 15 burpees. Or every time you take a cab or use an elevator, you would have to do 20 squats. The options are endless, so have fun with it.
In Chile, you shouldn't have any trouble staying active. There are many activities such as water sports, hiking, yoga, etc. that you can do to stay active.
In general, Chilean people live a very active lifestyle, which gives them, on average, a life expectancy of 79 years of age. It's a bit higher for women at 81, so they know a thing or two about staying healthy.
Wrap-Up
Take time to take a walk, enjoy a workout on the boardwalk with the locals, take a swim, or even learn how to surf.
These activities and healthy choices will give you a vacation you'll always remember and one in which you won't have to fret about losing weight after.
Disclosure: In the spirit of full disclosure, DIYactive.com may be compensated in exchange for featured placement of certain reviews or your clicking on links posted on this website.