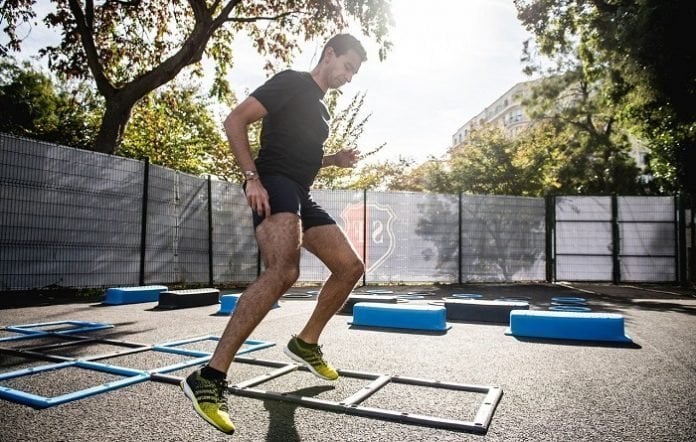 How to Provide Remote Personal Training
With more people focused on better health and fitness, the demand for personal trainers is rising quickly. Statistics released by the Bureau of Labor Statistics estimate that the demand for personal fitness instructors is likely to increase by at least 15% from 2019 to 2029.
Provide remote personal training
Working in the industry is a lucrative prospect, with the median salary for 2019 averaging around $40,390 per year at $19.42 per hour. As for qualifications, you'll need personal fitness certification, which covers areas like training techniques, anatomy, and kinesiology, among others.
Frist and foremost, make sure you get a CPT certification from an accredited institution. We suggest you check out our ISSA CPT review.
Check out these tips on how to provide remote personal training from your home!
Setting Up a Home Workout Area is Easily Done
Since clients like to train at home using their equipment, you could consider a remote personal trainer's career. Depending on the course you sign up for, except that the training can take anywhere from three months to two years.
Taking up online programs is a practical option, and if you need help with prepping, the NASM-CPT practice test can help you test your skills before taking the exam.
As for providing instructions to your clients, you can use Zoom, Google Meet, and Skype platforms. All you need is a laptop for conducting training sessions and a home workout area with an interesting backdrop.
Here's how to get started.
Select an Undisturbed Room for a Workout Area
Pick out a room in the house where you can conduct sessions without disturbance from other family members. Section off a part of the bedroom or use the spare.
If you have a garage or basement, see if you can use a corner for the fitness workshop. Cover the concrete with a flooring option that creates a protective film on the cement.
Working out needs a sturdy surface that won't disintegrate and chip with heavy foot traffic. Rubber mats are one solution, though they're not ideal for heavy equipment.
You could check online for information about where to buy epoxy and pour it over the floor for a smooth surface.
Get a Device with a High-Def Camera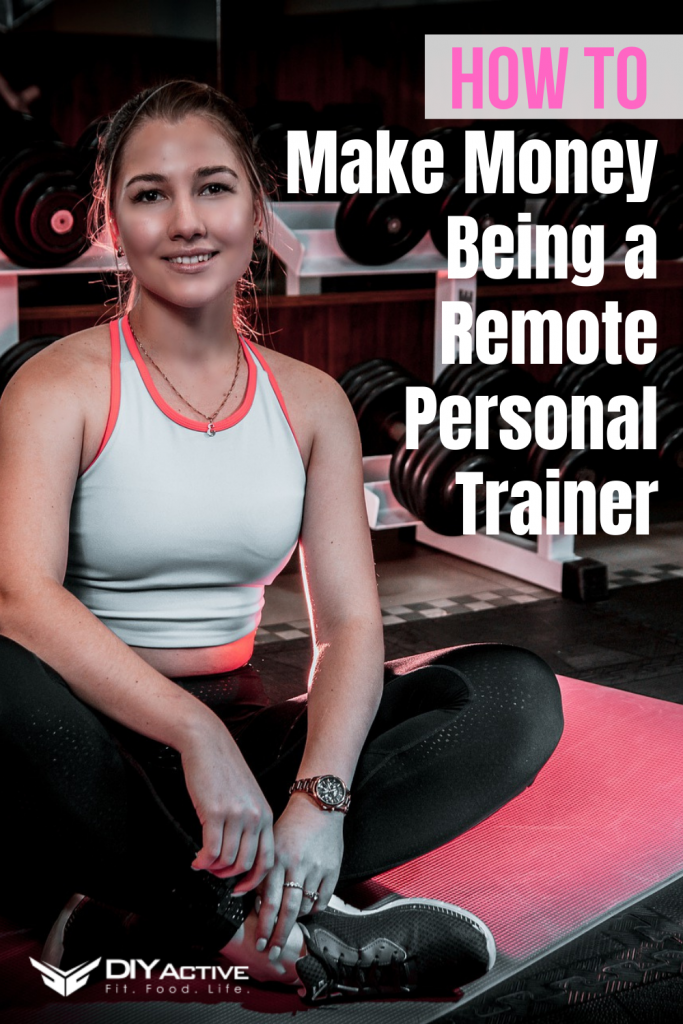 Considering that your clients are paying well for the personalized one-on-one training experience, you would want to get a laptop or tablet with a high-def webcam. If your computer doesn't come with a great one, attaching one will do the trick.
The right device allows you to monitor the client's movements closely and guide their workouts. An expert personal trainer should be able to demonstrate details like safe form, the ideal range of motion, muscle movement, and other coordination.
Accordingly, they can provide advice on how to correct the athlete's form. Getting apps for sketching can also help, so you can quickly indicate the particular incorrect muscle motion.
Get Equipment According to Your Particular Area of Expertise
Remote personal training can be of different kinds. For instance, you could be an expert in yoga asanas, kettlebells, Olympic lifts, or bodybuilding.
Or, you could specialize in weight loss. You'll invest in the right equipment that allows you to show clients exactly how to use them. If you teach strength training, stretching, or meditation, and deep breathing, you may not need specialized machines.
The year 2021 will likely see a growing interest in fitness trends like pilates and mindful movements like Tai Chi and Nidra. You could consider getting training and certification in the latest upcoming workout trends to enhance your portfolio of services.
Set Up an Interesting Backdrop
When you're providing online personal training, one of the first things you need is an exciting class setting. Most importantly, you need clients to pay attention to the instructions and not get distracted by the room.
Choose neutral colors that complement your skin tone and make sure the room has adequate lighting. Add highlights in red, green, blue, and yellow for a motivating feel, but not too much to be overwhelming.
You could also design the backdrop according to the class you teach. For instance, if you offer yoga, meditation, deep breathing, and controlled movements, go with the Zen theme with greenery and soothing colors.
Provide Holistic Fitness Coaching
Staying fit and healthy is also about the right kind of nutrition. If your USP includes educating clients on the proper diet, your home workout area could also have a food-prepping station. Read this piece on the best certifications for nutrition coaching to learn more about getting certified.
You could talk about how to measure portion sizes and eat the optimum amount of fruits, vegetables, whole grains, dried fruit, dairy products, meats, and lean protein. Add charts and diagrams to explain how the food pyramid works.
It's also important to be able to be found on the internet which requires social media and a good content marketing strategy. Read this guide on how to use Google Trends to create content your viewers want.
Wrap-Up
Working as a personal trainer is one of the upcoming career choices with people choosing to exercise at home and follow a healthier lifestyle.
Upgrade your home workout area with these ideas and watch your career go places.
Disclosure: In the spirit of full disclosure, DIYactive.com may be compensated in exchange for featured placement of certain reviews or your clicking on links posted on this website.